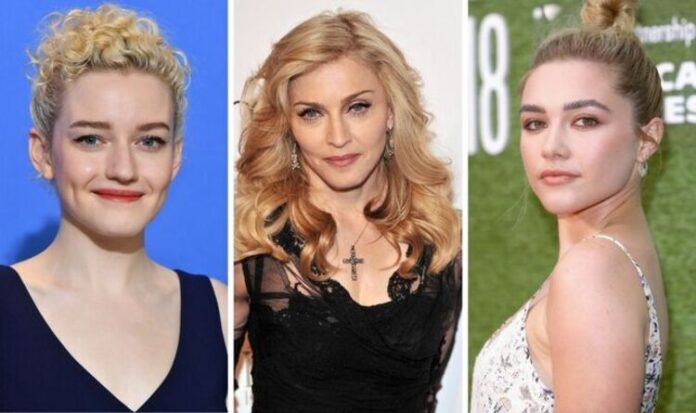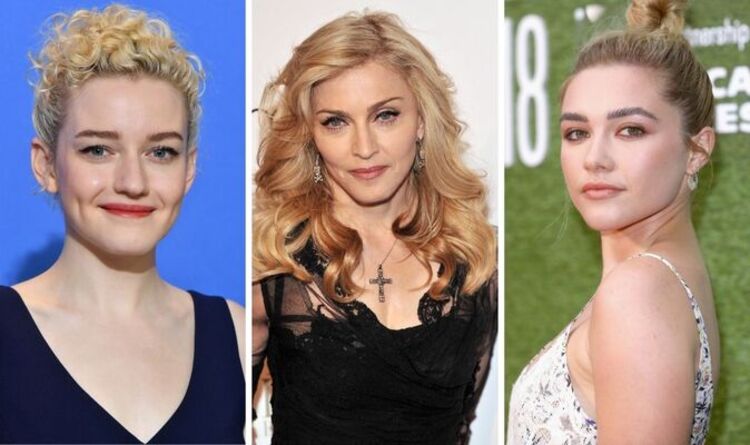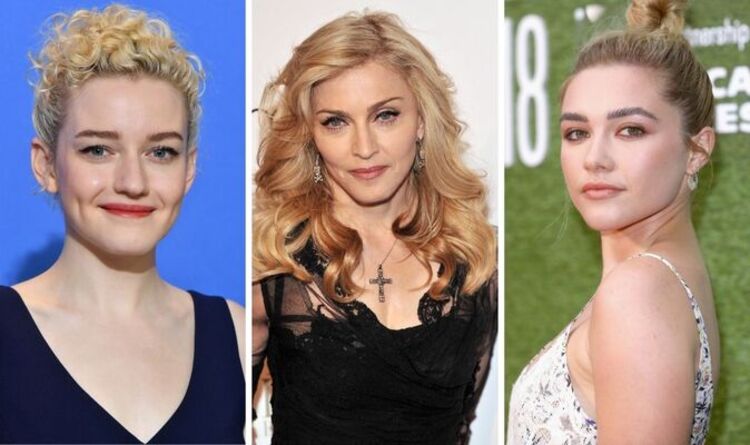 Musical biopics are all the rage right now, with Bohemian Rhapsody and Rocketman proving to be massive hits and even received Oscar buzz. Elvis is even getting a film with Austin Butler in the lead role. Finding the right star for these films is one of the hardest tasks to get right and for Madonna's movie, the hunt is brutal. The actresses are undergoing 11-hour choreography sessions, line readings with the popstar herself and they must be willing to "do everything".
Speaking with The Hollywood Reporter, sources confirmed that the wide-ranging casting call includes Midsommer's Florence Pugh, Ozark's Emma Laird, Euphoria's Alexa Demie and The Stand's Odessa Young. It doesn't just include film stars, as musicians have been brought on board for consideration.
Bebe Rexha and Sky Ferreira are among the names of singers, with the latter already being familiar with acting through her appearances in Edgar Wright's Baby Driver and the Twilight Zone series.
One thing they all have in common is the "gruelling" auditions which have been ongoing for months.
READ MORE: If you own these PlayStation, Nintendo or SEGA games you're now richer
The source said: "You have to be able to do everything," before confirming the staggering 11-hour choreography sessions. These are overseen by Madonna's own choreographer before they are done with the singer herself.
This is part of the earlier stages in the casting process as if the stars are successful, they are then called back for line readings with the 63-year-old popstar. This is followed by singing auditions, meaning the actresses are asked to present a wide range of talents to the crew.
The script is still being finalised, though the film is believed to climax on Madonna's 1990 Blonde Ambition tour. The musical will be intensely staged and coordinated, so even after one actress is cast she will still have to endure months of preparation before the cameras start rolling.
As such, there is no release date for the project, though audiences will still be able to see Papa Don't Preach singer on screen this year in a more bizarre movie.
In real life, one of Weird Al's biggest hits was Like a Surgeon, which Madonna was partially involved in creating. Spoofing the Queen of Pop's Like a Virgin, with the singer actually coming up with the parody's title.
She helped write the track, something that was against what Weird Al typically liked. He liked to create his songs independently from the original artists, though some refused to let him parody their music including Paul McCartney, Eminem and Prince.
Despite rumours to the contrary, Madonna does not appear in the Like a Surgeon music video, though a lookalike is seen throughout while Yankovic mimics her dancing style.
The Madonna movie currently does not have a release date
Weird: The Al Yankovic Story currently does not have a release date
Published at Thu, 03 Mar 2022 10:48:56 +0000
Madonna movie: The Hollywood star contenders in the brutal search to play the Queen of Pop