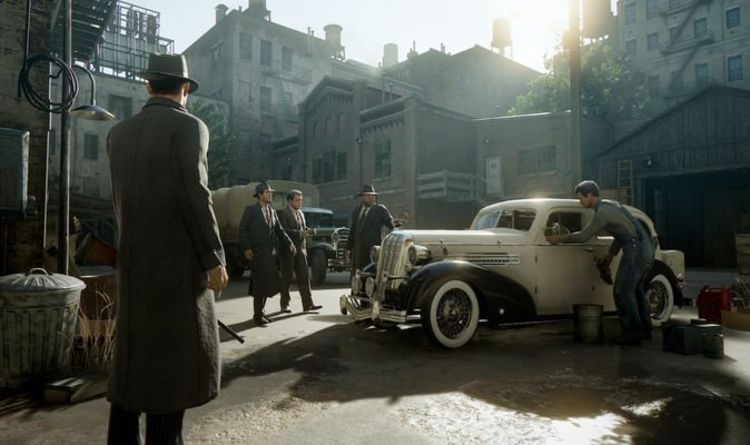 Mafia Definitive Edition REVIEWS: A modern-day remasterpiece you can't refuse?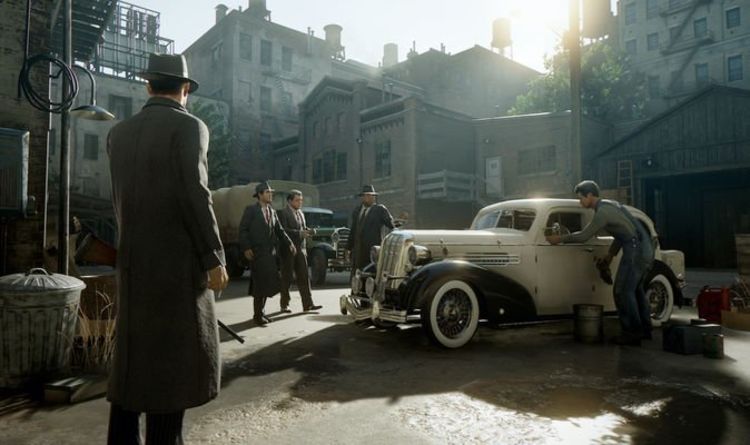 Nearly 20 years after the original release, Mafia has been remade from the ground-up for PS4, Xbox One and PC.
Out now, the Mafia Definitive Edition is an open-world action game not top dissimilar to the likes of Grand Theft Auto.
The first game takes place in the fictional city of Lost Heaven, where taxi driver Tommy Angelo gets drawn into the criminal underworld.
In addition to spruced up visuals, the Definitive Edition features an expanded story, new gameplay elements and extra music.
"Re-made from the ground up, rise through the ranks of the Mafia during the Prohibition era of organised crime," reads the official description.
"After a run-in with the mob, cab driver Tommy Angelo is thrust into a deadly underworld. Initially uneasy about falling in with the Salieri crime family, Tommy soon finds that the rewards are too big to ignore."
The original release was a critical success – on PC, at least – and would go on to sell more than 2 million units.
Does the Definitive Edition improve on its predecessor? Should you buy a copy right now? We've rounded up some review scores to help you make a decision.
If you want a physical copy of the Mafia Definitive Edition on PS4 or Xbox One, you can purchase a standalone version, or a bundle containing the entire Mafia Trilogy from GAME, Argos, Amazon and ShopTo.
"Completely rebuilt from the ground up, Mafia: Definitive Edition features excellent performances from its new cast, a fantastic driving model, and a beautiful and authentic city oozing with 1930s atmosphere like overfilled cannoli. It's hobbled slightly by its fairly vanilla third-person combat – and it arguably wastes the potential of its entirely overhauled world by not crafting a few new ways to utilise more of it – but it's still a successful rejuvenation of the best story in the series to date, and one that can now stand beside 2016's Mafia III as an equal, rather than a quaint but crusty ancestor."
"Mafia: Definitive Edition is the best Mafia to date. With an amazing story and gorgeous visuals, Hanger 13 have done a great job at remaking a cult classic. Though it still suffers from sub-par shooting mechanics the overall package is more than worth the asking price."
"Mafia: Definitive Edition oozes style and substance, harking back to a time when story was everything. The gameplay can be a little clumsy, but entwined with these awkward moments come excitement, with every mission feeling different from the last. I fell in love with Tommy and the Salieri family, but the way the story leads you through tense corridors littered with violence and intrigue keeps you hooked all the way through. Having the story told through flashbacks gives you a sense that maybe Tommy is safe, but not being entirely sure about what may wait in store once his chat with Detective Norman comes to a close leaves you on the edge of your seat."
"Those looking for a nostalgia trip will find it here, but there are some huge asterisks to consider before diving in. Mafia: Definitive Edition is just right for those looking to kill a few evenings before the fall's bigger games start rolling in, or those that have fond memories of the franchise. It's got a pile of problems to sort out, but at the same time, it scratches an itch that few other games can."
"The original Mafia was well-received at its release, and I'm sure a lot of people remember it fondly. For me, it's something that's probably best seen as a foundational statement in a series that got better over time and subsequent entries. As part of the Mafia trilogy, it's an interesting footnote on what came before. As a standalone game that can hold its own against modern titles in the open-world genre? Fugetaboutit."
Published at Fri, 25 Sep 2020 11:52:29 +0000