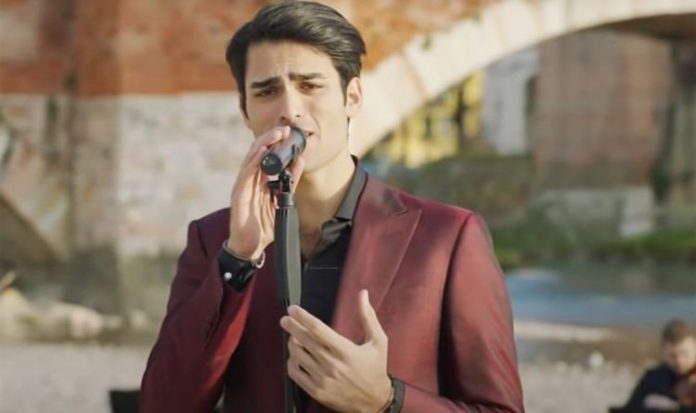 Just in the last 24 hours, Matteo has shared a couple of seconds from the mystery second single, showing him singing inside Arena di Verona.
The rising star captioned this one: "This new song is really important to me. I see it as a direct follow up to Solo. My first single was about coming to terms with the loneliness that often comes hand in hand with building your own path in life. While making your way in the world is crucial, so is being close to the people you care about, now more than ever, given what we've all been through. Life is now. It's not in the past and it's not somewhere in a planned to perfection future. I don't know much about the future and I guess I'm ok with that, I think as long as we're together we can take it good or bad."
Following this, he posted more captioning another poster post: "You may have figured out the title of my new single by now… Have a guess in the comments below! If not, take a look back at my latest posts for clues!" The lyrics he sang in this post were: "I don't know much about the future and I guess I'm okay with that."
Fans in the comments said they couldn't wait to hear the heartthrob's latest song, which arrives tomorrow on Friday, January 14, 2022.
In the meantime, while we wait, here are the lyrics for Matteo's first single, Solo.
Published at Thu, 13 Jan 2022 06:16:00 +0000
Matteo Bocelli stuns in new live performance and tantalisingly teases second single WATCH