Caden Troy, American firefighter, paramedic and social media influencer, chatted with #Powerjournalist Markos Papadatos about his latest endeavors. He will be featured in the upcoming Australian Firefighters Calendar, which benefits multiple charities.
Since its launch three decades ago, the Australian Firefighters Calendar has donated millions of dollars to Australian charities and has become one of the world's most popular calendars. 
American track and field legend Jesse Owens once said: "We all have dreams. But in order to make dreams come into reality, it takes an awful lot of determination, dedication, self-discipline, and effort." Caden Troy is an individual and firefighter that embodies this wise quote by the late four-time Olympic gold medalist.
"I've been a firefighter for a little over 5.5 years now, and a paramedic for about six months ago, so I am still fairly new," he said. "I went through school this past year, and I have been working at the same time. In our department, the Fire Service and the EMS is basically conjoined, and we run a lot of EMS and medical calls."
"Being a part of the Australian Firefighters Calendar is amazing," he exclaimed. "It has been a crazy experience from start to finish. We've been training and prepping for the past several months. It flew by but every day was filled with something new. All the guys were incredible, super nice, and welcoming."
Proceeds from calendar sales over the last three decades have supported medical research into sourcing better methods to treat severe burns in children.
The firefighters also appeared in a series of segments on NBC's popular "Access Hollywood," CBS's "Entertainment Tonight" and FOX's "Good Morning LA."
To repay the support that their American fans have shown, the Australian Firefighters Calendar will continue to support U.S. charities for the second year in a row.
The digital age
On being a firefighter and social influencer in the digital age, Troy said, "It is still kind of new to me and kind of crazy. I've always loved making videos and content growing up. Honestly, I was pretty late to the TikTok world and all that."
"I've always loved making content so I love to do as much as I can," he added.
Motivations
Regarding his daily motivations, he said, "I like to set goals for myself, it is not so much motivation but discipline. I just stay disciplined and I have been consistent all of these years, and I rely on that to get me to the gym in the morning. I always try to put myself in uncomfortable situations, and test myself with new things, and I never stay stagnant or get complacent."
For young and aspiring firefighters and paramedics, he said, "It is the best job in the world. If that is what you want to do and what your heart is set on, then give it 100 percent. Go all in, and help the newer guys, don't forget how it was when you started. Work hard because first impressions are big in the fire service. Learn a lot and listen a lot. Over time, you build that camaraderie and brotherhood with your crew. I love that family bond and environment."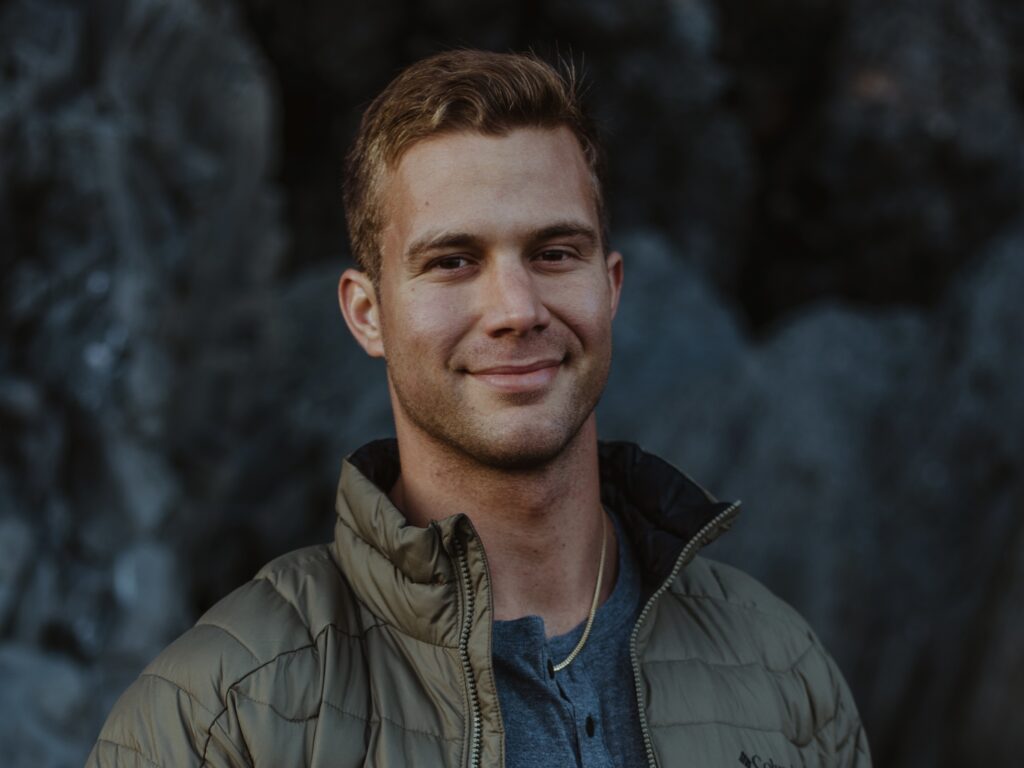 He also spoke about the significance of his puzzle piece tattoo on his chest. "That is one of the most popular questions I always get," he said. "My older brother has severe autism, and it has made life growing up a lot different, and it this has helped shape who I was. It defined who I was and it helped build my character. I love my brother more than anything and we are still best friends. I got this tattoo in his honor, and it still means a lot to me, and it's right over my heart."
On the title of the current chapter of his life, he said, "This is Just the Beginning." "We are just getting started," he admitted.
He expressed his gratitude for his wife, and his family, for all of their support over the past few years, especially helping him get through school to become a paramedic all while working full-time as a fireman. "With the support of everyone, I was able to complete school, as well as juggle my work, social media, and the gym," he said.
In track and field, he noted that he would do either the long jump or the roots strengths, where he would have to throw something such as the shot put or the javelin. In swimming, he selected the breaststroke as his personal favorite stroke.
Troy defined success simply as being "happy" in life. "At the end of the day, if I am happy with what I achieve and if I am content with my life, then I am successful," he said.
For his fans and supporters, he said, "Thanks so much for your support, I love all of you guys. We are going to keep putting content out there and we are going to keep crushing our goals."
Rapid Fire Questions
Waffles or pancakes? Pancakes
Flying or driving? Flying
City living or country living? Country living
Summer or winter? Summer
Library or museum? Museum
Bath or shower? Shower
Pepsi or Coke? Pepsi
Texting or calling? Texting
Half-full or half-empty? Half-full
Curly fries or normal fries? Curly fries
Burgers or Tacos? Burgers
Skydiving or scuba diving? Scuba diving
Tea or coffee? Coffee
Rain or snow? Snow
Singing or dancing? I'm terrible at both though I like to hear people singing
Long course or short course pool? Long course pool
Indoor pool or Outdoor pool? Outdoor pool
Money or fame? Fame
To learn more about American firefighter, paramedic, and social influencer Caden Troy, follow him on Instagram and TikTok.
For more information on the Australian Firefighters Calendar, check outs its Instagram page.