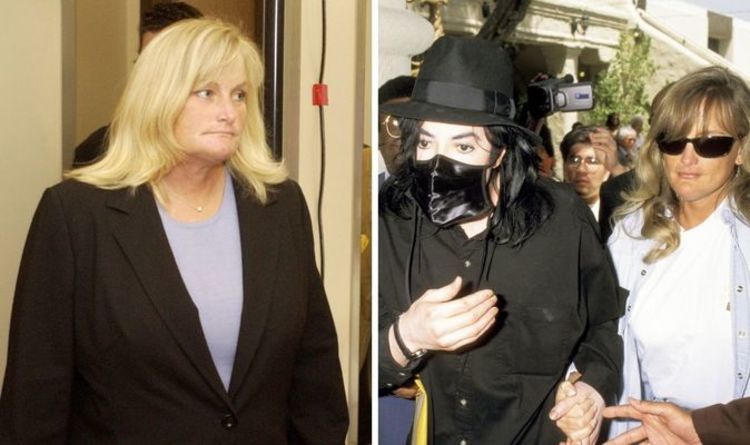 Michael Jackson wife: What is MJ's second wife Debbie Rowe doing now?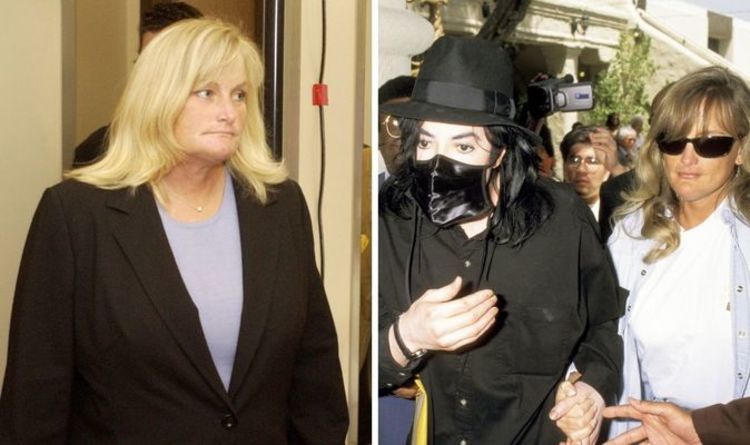 Michael Jackson's first wife was Lisa Marie Presley, the daughter of Elvis. After they split, he married dermatology nurse Debbie Rowe, with whom he had two children. She has led a pretty quiet life since divorcing from Michael in 1999, but what is she doing now?
Michael Jackson married Debbie Rowe, a dermatology nurse, while he was on tour in Sydney, Australia on November 13, 1996.
The pair had met while Michael was being treated by dermatologist Arnold Klein, who became a close friend of his.
She was six months pregnant with his first child at the time of their wedding, according to Randy J Taraborrelli's book, Michael Jackson: The Magic The Madness, The Whole Story.
Debbie gave birth to Michael Joseph Jackson Jr, who is commonly known as Prince and was born on February 13, 1997.
READ MORE: Fleetwood Mac Landslide meaning: What do the lyrics mean in Landslide?
Their second child, Paris-Michael Katherine Jackson, was born on April 3, 1998.
Michael and Debbie divorced in 1999 and the singer took full custody of the children until 2004 when Debbie went back to court to reverse the decision after Michael was subject to allegations of sexual abuse.
The pair came to a settlement and Michael was acquitted of the 10 charges in 2005.
In 2009, Debbie came to a custody agreement with Michael's mother, Katherine Jackson, who was named the children's guardian after Michael's death.
After his death, Debbie claimed she and her ex-husband never had sex, and their relationship was closer to her being his "thoroughbred."
She told a newspaper in 2009: "I went to the 'office', which is what we called the medical clinic.
"They impregnated me. It's just like I impregnate my mares for breeding. It was very technical.
"Just like I stick the sperm up my horse, this is what they did to me. I was his thoroughbred."
DON'T MISS
In the years after Michael's death, Debbie found love again with Marc Schaffel, a former employee of Michael's, and announced their engagement in 2014.
Marc claimed he was "the only one" allowed to keep in touch with Debbie after their break-up, though CBS News reported he and Michael lost touch after his past as an adult film director was revealed.
In 2016, Debbie opened up about her breast cancer diagnosis, telling Entertainment Tonight her illness had helped her reconnect with her children.
She said: "Chemo does its best to make you lose your femininity; you lose your hair, you lose your eyelashes, you lose your eyebrows.
"What a lot of people don't realise is that when I take this [her wig] off, I'm still me. I'm still feminine, I'm still a woman and above all, I'm still a woman."
Speaking of her relationship with Paris, she said: "She is my rock. She is amazing.
"She has been with me the whole time. The first phone call took her 30 seconds when she found out, and she said, 'Are you ok?'
"I said, 'Yeah, I got this,' and she said, 'I know you do, Mum.' For her to kiss my bald head, it's awesome."
Both Paris and Prince gave updates during her chemotherapy, which ended in January 2017.
In July 2018 she was seen out with friends, after which in 2019, she confirmed she was in remission from her cancer.
For many years, she has been living in Palmdale, in the California desert, running a horse ranch called the Painted Desert Ranch.
She lives an hour from her daughter's house in Hollywood.
Published at Mon, 02 Nov 2020 11:47:40 +0000