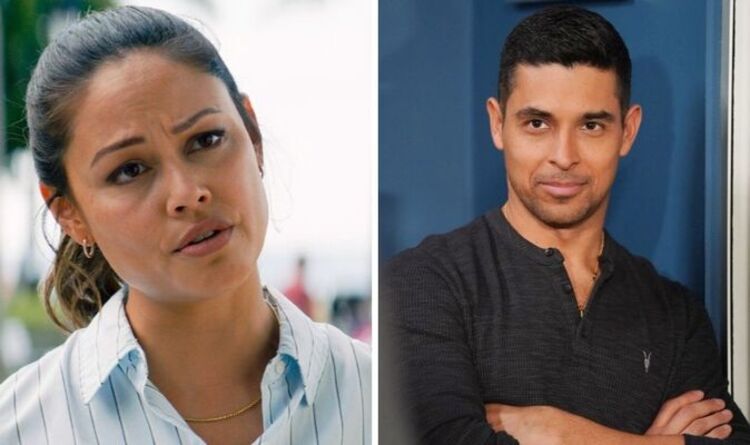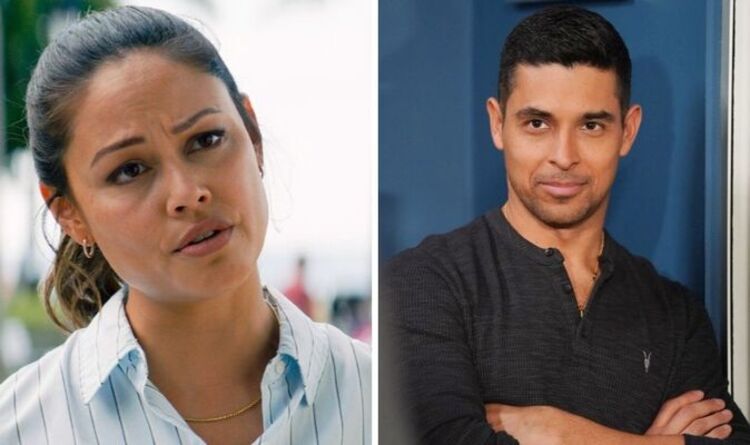 NCIS Hawaii only just began last year, but it has already become yet another wildly popular addition to the long-running NCIS franchise. In the next episode, team leader Jane Tennant (played by Vanessa Lachey) takes on a new case with two agents from Washington, but not before Nick Torres (Wilmer Valderrama) addresses the "elephant in the room".
The next episodes of NCIS and NCIS Hawaii could be about to drop a major bombshell about the romantic history of two key agents.
Agent Torres confirmed he and Tennant had met before in the latest sneak peek at the next episode of NCIS Hawaii.
Episode 18, T'N'T, will conclude a crossover event beginning with the 17th episode of NCIS season 19, Starting Over.
When a key witness in one of the team's old cases turns up in Hawaii, Agents Torres and Jessica Knight (Katrina Law) fly over to investigate.
READ MORE: Yellowstone season 5: Kayce Dutton to die after Luke Grimes clue?
However, Torres surprises his new colleagues when he begins his visit by addressing some of the rumours surrounding him and Tennant.
"I know there's all these rumours going around about what happened with Tennant and I, back in Orlando," he explained.
"But I just wanted to say, it was just a conference! Nothing happened, everything was purely professional.
"And this 'T'n'T nickname? Come on, man. There's no secret meeting behind it, okay?"
"'T'n'T', huh?" He questions her as soon as she enters his lab. "Tennant and Torres."
Tennant rolls her eyes and jokes, "Of course, they texted you immediately."
"Hey, don't get me wrong," Ernie replies. "It's a solid nickname. But… matching tattoos?"
For a split second, Tennant looks concerned, as if Ernie's intel could actually be correct, and demands to know where he heard it.
A wide-eyed Ernie replies: "Nowhere! Just fishing."
It's unclear how many times Tennant and Torres have met before, so the rumours may not begin and end with their infamous meeting in Orlando.
Perhaps the pair shared a wild night of passion which ended with a spontaneous tattoo session?
Whatever the case, fans will be eager to learn more about NCIS's newest team leader and Torres' mysterious past when the two episodes arrive next Monday.
NCIS season 19 and NCIS Hawaii season 1 continues Mondays on CBS in the USA. A UK release date is yet to be announced.
Published at Sat, 26 Mar 2022 01:01:00 +0000
NCIS Hawaii crossover: Tennant and Torres romance rumours exposed in awkward first-look