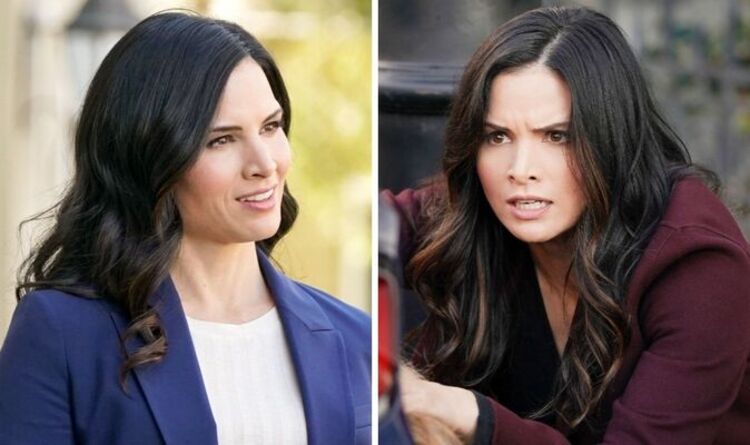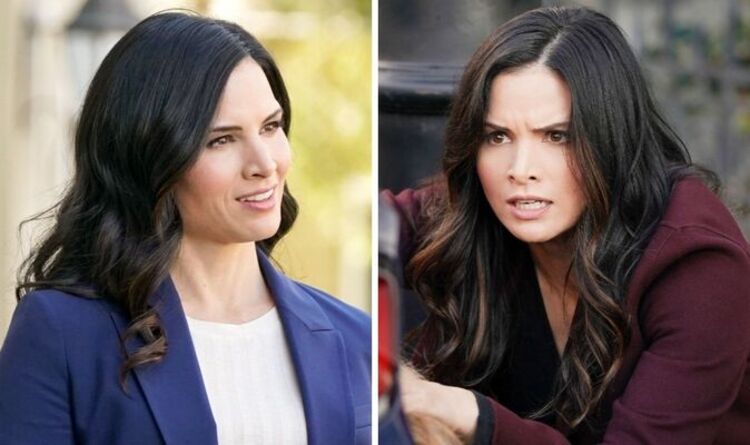 Katrina Law joined the popular CBS series as Agent Jessica Knight at the end of season 18. The former Arrow star has since become one of NCIS's popular new additions to the cast, but the actress has teased the show's ongoing 19th outing will end with a bang for her resourceful special agent.
The NCIS main cast member has opened up more about the show's upcoming finale, set to air in May.
Katrina has just joined Agent Nick Torres (played by Wilmer Valderrama) for a crossover mission with the show's new spin-off, NCIS: Hawaii.
She'll once again take centre stage for what is promised to be an action-packed episode to cap off the current season.
"Apparently I have a stunt double [for the season finale]," Katrina confirmed.
READ MORE: Mosley's wife in Peaky Blinders' real life sex habits
Stunt doubles are always a sure sign the episode will feature some exhilarating action for the agents involved.
"[It] always bodes well for good, fun action," she added.
While Katrina may not be performing the stunts herself, this could also be a hint fans should be concerned for Agent Knight's fate heading into the final hurdle of season 19.
The current instalment won't be airing until May 23, so there is still time for fans to prepare themselves for a shocking conclusion to Knight's arc.
While it's unlikely Katrina will be departing her role after just over a full season with the NCIS team, there could be a surprise for the agent waiting in the wings.
Perhaps Knight will be injured and taken out of action for a while, leaving her fate in the now confirmed 20th season unsure?
On the other hand, she has already proven herself to be a capable agent of the highest calibre, so Katrina's stunt double may simply be in play to show off what the NCIS does best.
Hopefully, the actress simply needs a helping hand for a tricky fight scene or a nasty, yet survivable fall.
While CBS often announces exits at the last minute, so far there's nothing to indicate Katrina's character will be taken out before season 20.
The show's last season also said goodbye to Maria Bello's Jack Sloane, so fans won't be keen to see another regular cast member exit any time soon.
Regardless, NCIS fans should still be on guard when the end of May rolls around, as the series has become infamous for dropping a shocking twist before heading on hiatus.
NCIS season 19 continues Mondays on CBS in the USA and will premiere on Wednesday, April 6 on Disney+ in the UK.
Published at Wed, 06 Apr 2022 00:01:00 +0000
NCIS' Katrina Law teases 'huge surprise ending' for Agent Knight 'I have a stunt double'