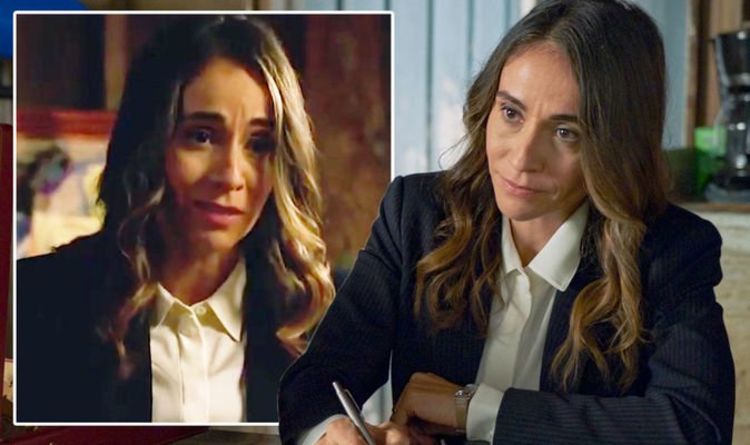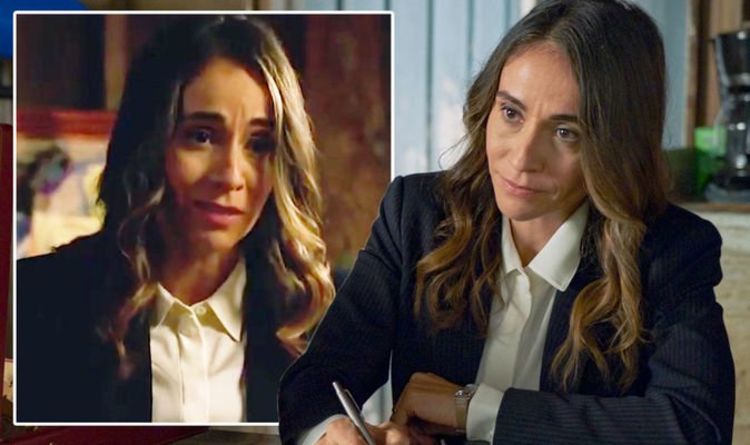 The seventh episode of NCIS: LA season 12 is finally arriving on CBS tonight following the show's three-week break for the Christmas period. Titled Overdue, the episode sees the team investigate a fresh new murder case as well as focussing on Marty Deeks (played by Eric Christian Olsen) and his attempts to rejoin the team following his departure from the LAPD as a liaison officer. In order to do so, however, he'll have to impress DCSA Agent Rosa Martinez (Presciliana Esparolini).
And it looks like Agent Martinez isn't going to give Deeks and easy ride of things – despite his extensive experience working with the team.
After all, NCIS: LA fans witnessed Hetty (Linda Hunt) have to pull a number of strings just to set Deeks up with an interview because of his age.
So with the odds already stacked against him, he's understandably anxious and a first-look promo from the episode shows all may not go according to plan.
Esparolini's character is shown in the trailer warning Deeks she has plenty of experience when it comes to putting candidates through their paces.
READ MORE: NCIS LA's Daniela Ruah left in tears after Marty Deeks exit
"Detective Deeks," she begins. "I've been through a lot of these interviews. I can't tell you how this is going to pan out."
And her lukewarm reception doesn't appear to alter when fans get a peek into the interview itself.
Agent Martinez tells Deeks: "Your LAPD files don't make you out to be a team player."
"And there it is," a dejected Deeks replies to Agent Martinez, with his future chances of joining the squad looking thinner than ever.
Well, fans of the flagship NCIS series can cast their minds back to season 12.
In episode 15, titled Cabin Fever, Gibbs (Mark Harmon) is supporting pal Fornell (Joe Spano) as he grieves over the death of his ex-wife.
While the team try to track down the Russian terrorist responsible for her death, Gibbs and Fornell spend some alone time together away from the hustle and bustle of the city.
But elsewhere in the episode, Esparolini pops up as a Deputy serving in law enforcement.
It was only a fleeting appearance but diehard NCIS fans will have no problem placing Esparolini's first footsteps into the show's universe.
Away from the NCIS franchise, Esparolini has also enjoyed stints on some of the USA's biggest TV shows.
Esparolini has starred in ABC police drama The Rookie, Netflix's 13 Reasons Why and Amazon Prime Video's Goliath.
NCIS: Los Angeles season 12 continues Sundays on CBS.
Published at Sun, 03 Jan 2021 02:01:00 +0000
NCIS LA newbie Presciliana Esparolini former role on NCIS exposed – why you recognise star