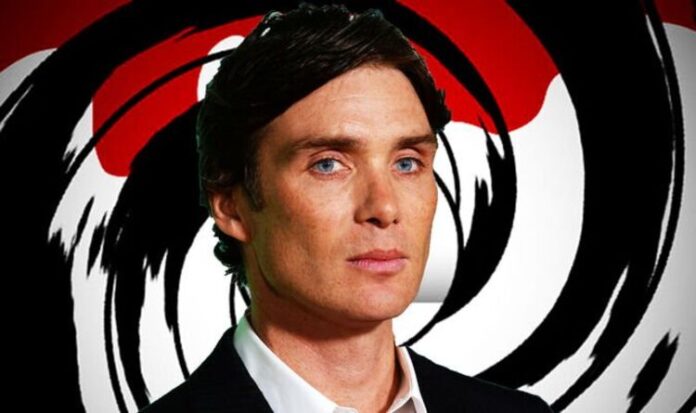 The battle to take over from Daniel Craig has already had more twists and sudden shocks than any 007 movie. Now that No Time To Die has confirmed that we will definitely be getting a new incarnation of the British superspy, all eyes are on producers Barbara Broccoli and Michael G Wilson, who confirmed the search would begin once Bond 25 had left cinemas. Cillian Murphy is proving very popular with the British public, and his chances will only rise as Peaky Blinders hurtles towards its own explosive end. The latest odds are starting to look like they are in his favour – but who stands in his way?
A spokesman for Ladbrokes told Express Online: "Cillian Murphy may well get the 007 gig by order of the Bond chiefs with Peaky Blinders soon set to come to an end."
Coral, has even better odds on the Irish star, saying: "The final series of Peaky Blinders has been eagerly awaited for a long time now but our betting shows that Cillian Murphy could have an even bigger role in the not too distant future. He is the fourth favourite in our market for who the next James Bond is."
From a 25/1 outsider, Coral now has Murphy in today at 5/1, ahead of long-term favourite Elba on 6/1. The top three are Tom Hardy on 4/1, Henry Cavill on 3/1 and frontrunner Rege-Jean Page on 11/4.
Similarly, Murphy had been languishing on 25/1 with Ladbrokes. Last week that fell sharply to 16/1 and his odds are continuing to improve.
The Peaky Blinders actor is currently rated today at 12/1 level with Lashanna Lynch. However, Broccoli has already discounted hopes of the first female Bond, saying the role will remain male.
A blockade of hot favourites still stand in Murphy's way, however. Richard Madden and Michael Fassbeneder (the latter a fast riser) are tied on 10/1 with James Norton and Jamie Dornan on 8/1.
Idris Elba is still in the mix on 6/1 but a distance behind Tom Hardy on 4/1 and Witcher and Superman star Henry Cavill on 3/1.
The current hot favourite is Bridgerton hunk Rege-Jean Page, who is an elegant whisker ahead on 11/4.
DON'T MISS
James Bond: Sean Connery called George Lazenby 'a prize s**t'
James Bond: Daniel Craig on his worst Bond movie 'It was a s**t show'
Bond Daniel Craig 'Filming with The Queen was terrifying'
Murphy has impressive previous form, however. Just last year Irish bookies Boylesports were forced into suspending all bets on Bond – because of Murphy. His odds had tumbled from 10/1 to 11/2 and then suddenly a huge flurry of bets rocketed him to Evens, way out in front of all the other contenders.
A spokesman said: "We've suspended betting on the next James Bond after a flurry of activity on Cillian Murphy in the past 24 hours. Perhaps the punters know something we don't as the Peaky Blinders star was hammered into Evens from 10/1, forcing us to pull the market until we find out if there is any truth in the rumours."
Can the star serve another blinder this time? He has his own clear thoughts on the matter.
The common practice for all actors in the mix for 007 is to modestly mention how honoured they would be to slip into the tuxedo and Aston Martin. Murphy, however, back in 2019 declared: "I think it should be a woman, which rules me out."
This may be a little disingenuous, since the producers, in turn, have ruled that out. What might be more of a bar is the actor's age. He is currently 45. It is unlikely that a rebooted Bond will hit screens for at least a couple of years, heading him towards 50 in a role that usually spans a decade of an actor's life. By comparison, Cavill is 38 and Page is 34.
Murphy's fans, however, can also hope that he will be part of the announced Peaky Blinders movie, which will follow on from Season 6. Tommy just has to survive to the end first…
PEAKY BLINDERS IS ON BBC1 AT 9PM
Published at Sun, 27 Feb 2022 15:43:00 +0000
Next James Bond odds: Peaky Blinders Cillian Murphy smashes past Idris Elba