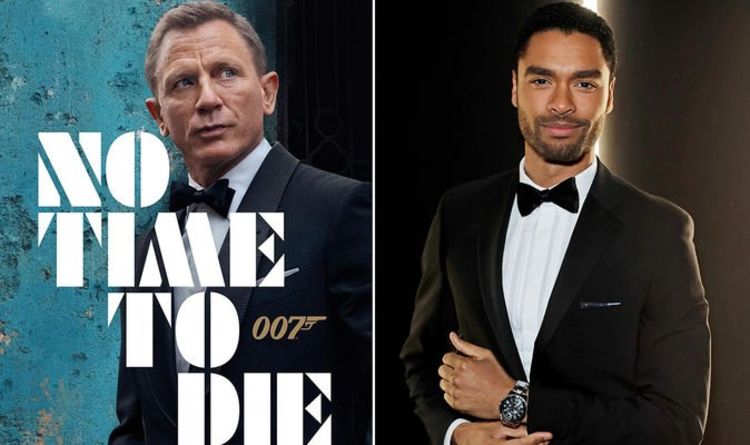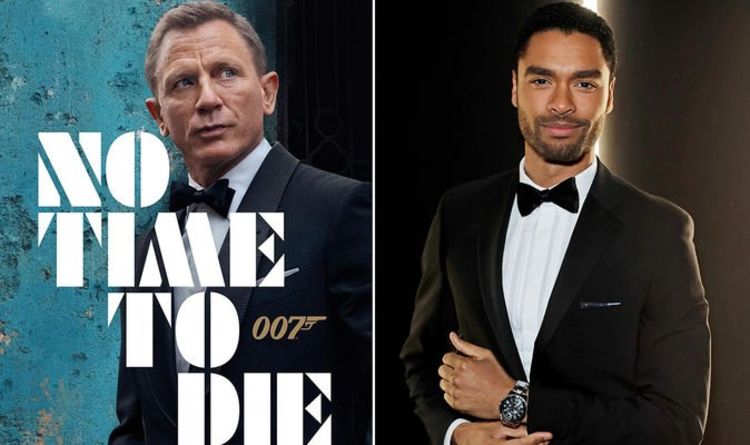 Daniel Craig's fifth and final James Bond is set to release on April 2 and then producers will be looking for their next 007. The latest contender to grab fan attention is Bridgerton star Regé-Jean Page, who plays Simon Basset, Duke of Hastings in Netflix's hit period drama. The 31-year-old British-Zimbabwean hunk is the right age for a reboot in a couple of years and certainly looks the part in a tuxedo.
As it stands, Page has odds of 20-1 to be the next James Bond and may even be hinting he'd like a stab at the role in the currently pinned tweet on his official Twitter account.
The Bridgerton star posted a short clip of his Duke of Hasting walking towards the camera before raising a Roger Moore-esque eyebrow.
While the caption above the video read: "Regency, royalty. Shaken and stirred."
Bond fans will, of course, be drawn to the second phrase which sounds a lot like 007's classic 'shaken not stirred' vodka martini order. Is the rising star trying to tell us something?
READ MORE: James Bond: Tom Hardy loses 007 top spot as James Norton closes in
Whatever the case, Page has certainly left Bridgerton shaken and stirred, as many have backed the handsome star to be the first BAME Bond.
One fan commented on the cryptic video: "Definitely next James Bond.
Another tweeted: "Just finished watching Bridgerton on Netflix. Wow! Regé-Jean Page should be the next man to play James Bond. He is so handsome, smooth and debonair!"
While one of many other backers wrote: "Ok I'm calling it: Regé-Jean Page as the new James Bond. Because, well, just watch Bridgerton and tell me I'm wrong."
Nevertheless, Page has tough competition with frontrunner Tom Hardy and James Norton neck and neck in the next Bond odds at 6-5 and 9-4.
Similarly, Idris Elba is on 7-2 to be the first Black Bond but Crazy Rich Asians star Henry Golding is behind the Bridgerton actor on 22-1.
Last month, Express.co.uk spoke with a Bond expert and author who claimed the 007 producers are interested in pushing the franchise's boundaries after a "risky" Daniel Craig era.
Bond expert and author Mark Edlitz has interviewed many of the key Bond franchise players over the years and told Express.co.uk: "Three-time Bond screenwriter Bruce Feirstein told me that Barbara Broccoli and Michael G Wilson know where the dead ends are in the scripting stage."
Edlitz, the author of The Lost Adventures of James Bond, added: "While Richard Maibaum, who wrote 13 Bond scripts, talked about the collaborative nature of writing a 007 film.
"The screenwriter said that he would sit in a room with producers Albert 'Cubby' Broccoli, Harry Saltzman, as well as the director, production designer and editor and everyone would pitch ideas."
"Everyone I've spoken with said that the producers are collaborative and are welcoming of new ideas. However, they've been down this road so many times and they have a responsibility to protect the long-term interests of the franchise."
Bridgerton is streaming on Netflix, while No Time To Die hits cinemas on April 2, 2020.
Published at Sun, 03 Jan 2021 10:56:00 +0000
Next James Bond: 'Shaken and stirred' Regé-Jean Page BACKED for new 007 by Bridgerton fans