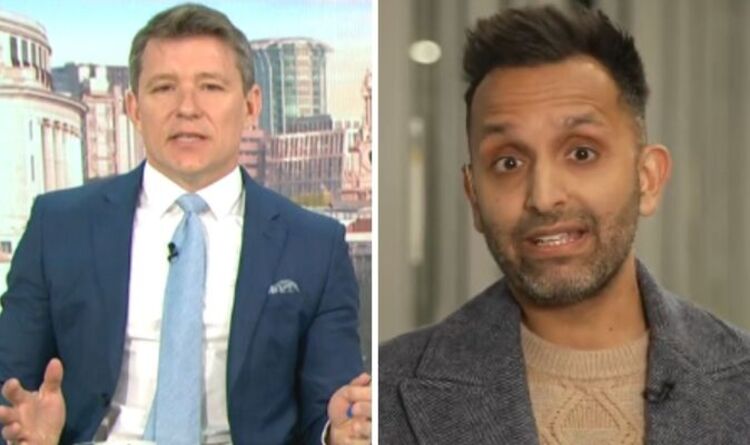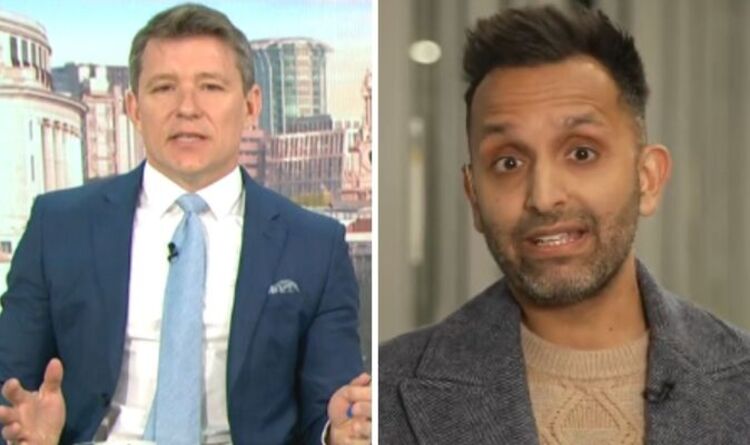 Good Morning Britain viewers were left outraged after ITV bosses sent the doctor to Poland to present the segment instead of a regular news presenter. Dr Amir Khan spoke with Ben Shephard and Charlotte Hawkins from a medical centre in Warsaw after meeting patients who had fled Ukraine and the Russian war.
"I am actually here in a medical centre which has been set up in a number of days when the refugees started arriving at the beginning of the month," Dr Amir began.
"They see around 6,000 refugees arrive through these centres every single day."
However, the segment sparked a backlash from viewers with many taking to social media to share their frustrations.
Fi raged: "Couldn't an actual journalist go to Poland to report rather than Dr Amir, who as a GP, is badly needed to be actually doing what he's trained and paid to do back here in the UK!! Seemingly being on telly virtue signalling is far more important…"
READ MORE: Alexander Dreymon age: How old is The Last Kingdom Uhtred star?
Tracy Walters said: "Of course, Dr Amir is over there – where else would he be?#gmb."
While user @ScullyScully73 fumed: "Seriously shouldn't Dr Amir be in his surgery this morning?? ain't TV GP's neglected their patients enough??"
Will Conway replied: "He's my GP and it's a joke of a surgery, more chance of seeing a polar bear in the Sahara than seeing a doctor there."
"Why have you got this doctor out there?…. Shouldn't he be looking after patients over here as apparently, we have a massive shortage in the NHS….," @karlos16661 tweeted.
The TV doctor replied: "It's incredibly difficult, you know the scale of it, I think unless you've been here, it's hard to imagine.
"The 6,000 people coming through here every single day from Ukraine, their immediate needs are being met, that's food, water, shelter and safety and then we open up the health needs.
"People have been travelling for days, they've been on packed buses, viruses are spreading around and we've heard of many children getting diarrhoea as well.
"Infestations like scabies and lice are common, all of these have been treated by the medics as well as lots of chest infections."
"People with chronic diseases need their medication and they may have gone a day or two without it," the GP added. "Essential medication like insulin.
"Medics are working around the clock here to help ensure they get the treatment."
Charlotte went on to point out that the situation is "only getting worse". She asked: "There are going to be more people and more pressure.
"Are they going to be able to cope with even more people flooding in who are in desperate need of help?"
Despite the challenges they face, Dr Amir explained: "That is the concern. I've got to say from what I've seen, the Polish people they're incredibly welcoming and they are very well organised. These structures in this refugee centre here went off in a matter of hours."
Good Morning Britain airs weekdays at 6am on ITV.
Published at Fri, 25 Mar 2022 07:44:00 +0000
'No wonder it's impossible to see a GP' GMB uproar as Dr Amir Khan heads to Poland