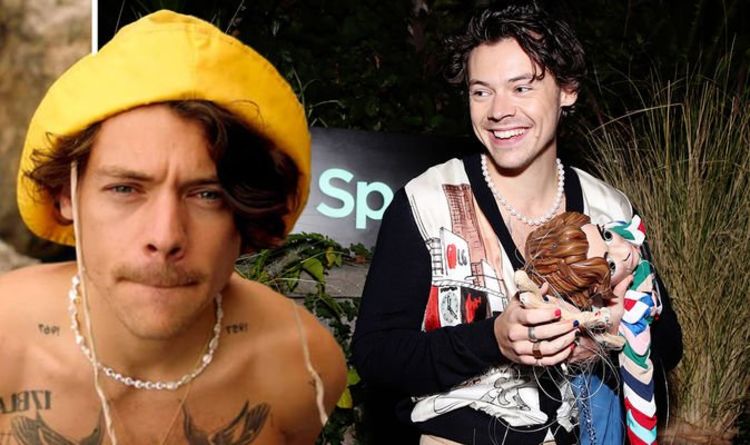 One Direction: Harry Styles' Golden music video earned him STAGGERING sum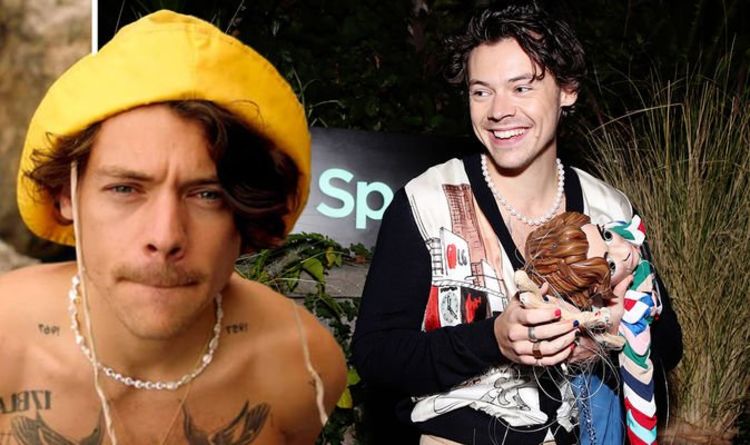 One Direction fans have been spoiled this year, as the former 1D boys have been releasing a lot of music over the past few months. Niall Horan dropped his second album Heartbreak Weather earlier this year, to critical acclaim. Louis Tomlinson released his debut solo album Walls – however it fell on deaf ears, receiving mixed reviews, and selling 35,000 on the day of release. Harry Styles' second album, Fine Line, was released in December of 2019, and is still performing well.
This week saw the 26-year-old release his latest music video.
Filmed for the album's first track, Golden, Harry can be seen running down streets and driving over mountains whilst singing the hit song.
Despite only being released on October 26, it has already amassed over 21 million views on YouTube.
According to Bad Blood Bank, the music video would have earned Harry well over £50,000.
READ MORE: One Direction: Niall Horan details 'CHANGE' to his music after Heartbreak Weather
Since then, the video's streams have almost doubled, meaning Harry may be well on his way to earning an incredible £100,000 for the one video alone.
Earlier this week Harry spoke out about returning to touring next year.
The upcoming 2021 tour begins in February, and will see the youngster make his entrance on stages around the world.
Speaking to Financial Times, Harry explained how he will only return to stage when the ongoing pandemic is at a safe level.
Harry told the publication: "I don't think anyone wants to be putting on a tour before it's safe to do so. There will be a time we dance again.
"But until then I think it's about protecting each other and doing everything we can to be safe.
"And then when it's ready and people want to, we shall play music."
Published at Wed, 28 Oct 2020 13:14:18 +0000