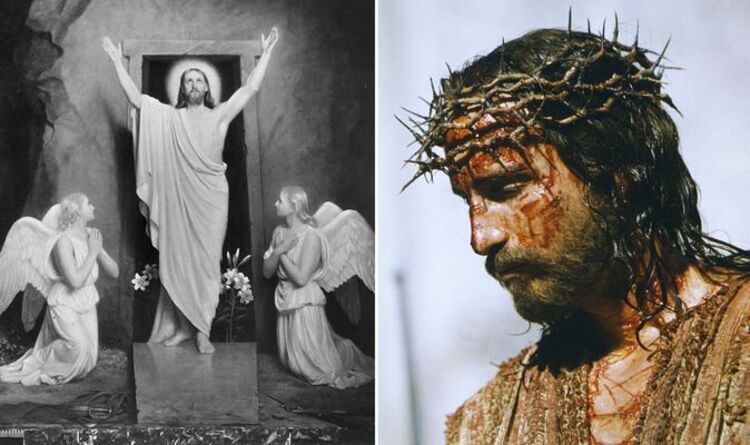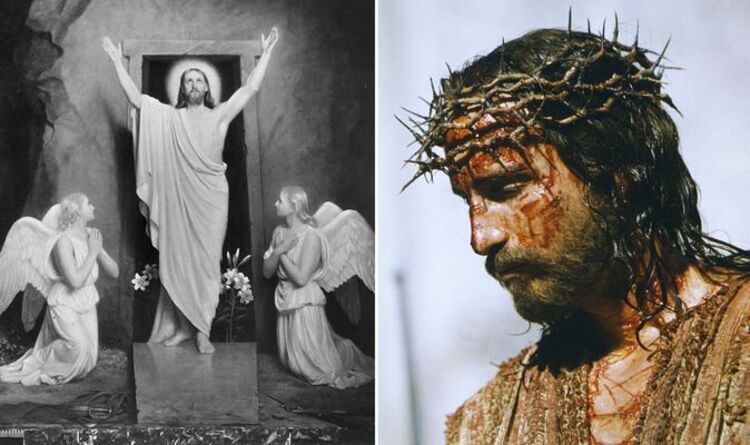 When The Passion of the Christ hit cinemas 18 years ago, the controversial and incredibly violent blockbuster went on to make over $622 million worldwide. The film concluded with Jesus risen from the dead, leaving the Empty Tomb with stigma from his crucifixion on full display. Since then, director Mel Gibson and title star Jim Caviezel have said they are planning a sequel based on the Resurrection.
The Passion of the Christ 2: Resurrection has been mentioned in various interviews by the pair over the last few years, but where's the film at?
Gibson's rep told Express.co.uk back in November that there were "no updates" and that the film was "still in the development stage". Having reached out today, the reply was the same: "Still in development".
That may be disappointing for fans of the original, but there have been some tantalising teases from those involved over the last few years.
Braveheart screenwriter Randall Wallace told Polygon in 2020: "It's something we continue to discuss. We both consider that the Mount Everest of all stories. We continue to discuss it. We're not ready to talk about it at all about what we're planning to do. I think we would rather do all of our homework before we start to make sense what we're gonna do with it."
That same year, Jesus star Caviezel told Fox News that Passion of the Christ 2 would be a "masterpiece" and that he'd just received the "fifth draft".
The devout Christian said: "It's gonna be the biggest film in world history. I believe it will be based on what I feel in my heart. It's so imperative in this time. These [biblical] films can't be made now.The films they make are Marvel Comics movies. You'll see Superman. You won't see Jesus…I got to play the greatest superhero there ever was."
Meanwhile, Gibson himself has spoken extensively about a "wild, acid trip" of a story that could be part of the movie.
Speaking with Raymond Arroyo in 2016, Gibson said how he planned for Passion of the Christ 2 to take place more in the spiritual realms between the death and resurrection of Jesus. He said: "It's a tall order. It's a vast theological experience …it gets pretty wild. It's an acid trip."
Asked about a script at the time, the director said: "It's the never ending …it keeps revealing itself more and more the further you get into it. Everything from the fall of the angels to, you know, it's just crazy. It opens up all these channels."
That year he spoke with Stephen Colbert about the possibility of including Jesus' journey through Hell.
Asked if he would actually include "a little Inferno", he replied: "I'm not sure, but it's worth thinking about isn't it?
DON'T MISS
Passion of the Christ: Mel Gibson's bible epic praised by Kurt Russell [PASSION OF THE CHRIST]
Passion of Christ star 'couldn't get work' after film 'EXPLODED' [JIM CAVIEZEL]
Passion of the Christ 2 Resurrection: 'Mind-blowing' sequel teased [PASSION OF THE CHRIST 2]
Whatever the case, Gibson is overwhelmed by the subject matter, telling USA Today in 2016: "The Resurrection. Big subject. Oh, my God. We're trying to craft this in a way that's cinematically compelling and enlightening so that it shines new light, if possible, without creating some weird thing."
Of course, being in development doesn't definitely mean that Passion of the Christ 2 will get greenlit, but who knows what could happen in time.
https://www.foxnews.com/media/passion-of-the-christ-mistake-final-cut
Published at Thu, 14 Apr 2022 15:46:00 +0000
Passion of the Christ 2: Mel Gibson's 'acid trip' Resurrection sequel 'still in the works'