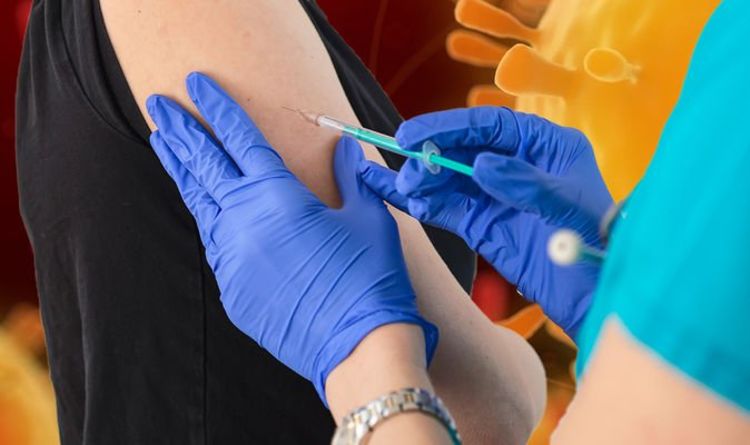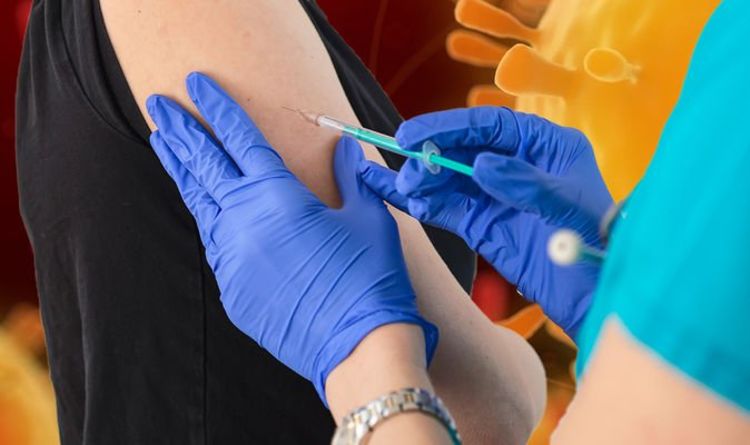 The Omicron variant is expected to overtake the Delta variant to become the dominant strain worldwide. The variant is thought to be more transmissible than its predecessor but its severity is still unclear. However, early research suggests the variant reduces some of the protection conferred from the Pfizer jab and further action will most likely be needed, Pfizer CEO Albert Bourla told CNBC.
He said: "When we see real-world data, will determine if the omicron is well covered by the third dose and for how long."
But, looking at the early indicators, "I think we will need a fourth dose", Mr Bourla added.
The Pfizer CEO originally expected a fourth dose 12 months after the third, but he told CNBC it might be needed faster than that.
The increased urgency comes in the wake of a new study, which found the Omicron variant may undermine the antibody response induced by the Pfizer vaccine.
READ MORE: 'Totally different to Delta': Doctor shares the three specific symptoms of Omicron variant
Antibodies from the Pfizer vaccine may be up to 40 times less effective against Omicron than the original COVID strain, the first lab tests on the new variant in South Africa have shown.
People should not despair, however.
The study found antibodies from people who had been vaccinated as well as naturally infected with Covid were significantly more effective against Omicron – suggesting boosters may bring a significant benefit.
Nonetheless, its ability to avoid the vaccine was between five and 10 times better than the Beta variant, which was also first reported in South Africa and previously had the best ability to evade the jab.
DON'T MISS
Popular painkiller linked to stomach and heart issues [INSIGHT]
Dementia: 60p food that 'doubles' risk of memory decline [TIPS]
Diabetes type 2: The golden drink that lowers blood sugar [ADVICE]
Pfizer published a study on Wednesday that two doses of its vaccine resulted in significantly lower neutralising antibodies, but a third dose increased the neutralising antibodies by a factor of 25.
The research found that blood obtained from people that had their third booster shot a month ago neutralised the Omicron variant about as effectively as blood after two doses fought off the original virus – which was first identified in Wuhan.
"Although two doses of the vaccine may still offer protection against severe disease caused by the Omicron strain, it's clear from these preliminary data that protection is improved with a third dose of our vaccine," said Mr Bourla.
Nonetheless, the Pfizer CEO predicted a fourth dose will be needed to counter waning immunity over time.
Meanwhile, Downing Street has strengthened measures in a bid to reduce the speed and spread of Omicron's transmission.
From Friday 10 December, face coverings will become compulsory in most public indoor venues, such as cinemas, theatres and places of worship.
There will be exemptions in venues where it is not practical to wear one, such as when you are eating, drinking or exercising.
For that reason, face masks will not be required in hospitality settings.
From Wednesday 15 December, and subject to parliamentary approval, the NHS Covid Pass on the NHS App will become mandatory for entry into nightclubs and settings where large crowds gather – including unseated indoor events with 500 or more attendees, unseated outdoor events with 4,000 or more attendees and any event with 10,000 or more attendees.
The Government has said people will be able to demonstrate proof of two vaccine doses via the app.
Having considered the evidence since the emergence of Omicron, proof of a negative lateral flow test will also be accepted, it notes.
Parliament will debate the measures next week, with a vote expected to take place on Tuesday 14 December.
Published at Thu, 09 Dec 2021 10:56:00 +0000
Pfizer CEO says Britons may need FOURTH vaccine dose after alarming Omicron findings