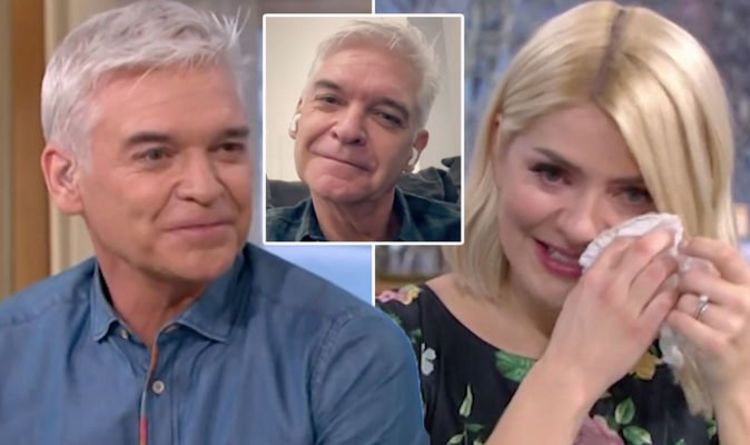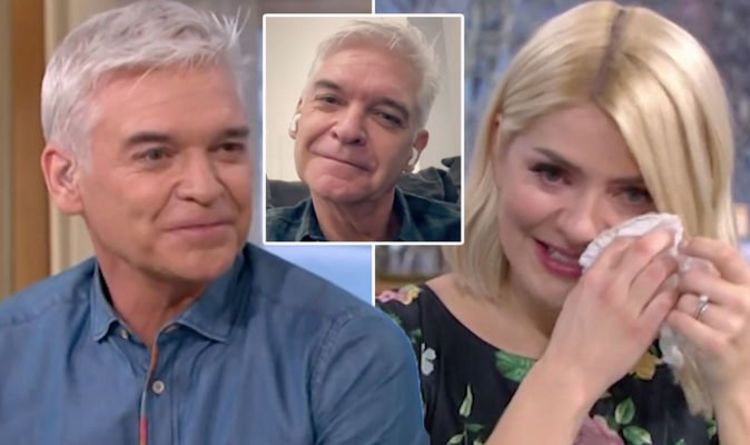 The This Morning team celebrated Holly Willoughby's milestone birthday with Phillip Schofield lining up a whole host of surprises for the 40-year-old. One of his presents was a poem in which he declared his love for Holly, insisting she was the "sister I never had".
Phillip had teamed up with poet Tom Roberts for the sweet surprise, with the two having recorded a poem for Holly without her knowing.
Tom kicked off the sweet poem: "There are certain people that make us feel good."
"Those who know the right words to say," Phillip then weighed in.
As the two went back and forth, Holly's face could be seen in the bottom corner of the screen as she began to get emotional.
READ MORE: Piers Morgan fumes as NHS nurses told to say chestfeeding
Tom continued: "Well, how fitting is it that we read this for Holly."
"To celebrate on her birthday," said Phillip, as Tom carried on: "With grace and with flare, with charm and with care."
Phillip added: "She is there when the new day is dawning."
Holly began to wipe tears away as Tom read aloud: "She brings warmth to our heart with every story she starts…"
"From the familiar couch of This Morning," Phillip spoke.
The two then went on to praise Holly for her character off-camera, labelling her someone who puts "family first".
And Phillip signed off the poem by saying Holly was like "the sister I never had" before the two said in unison: "Happy birthday, Holly."
"Oh, my goodness me," an overwhelmed Holly said to Phillip. "Thank you so much. That's so nice."
Phillip's surprise passage to his co-host also left viewers at home reaching for the tissues as he praised her for being a loyal friend and wonderful mother to her children.
"Well that poem from @Schofe to @hollywills gave us feels @thismorning. Happy 40th Holly," said one fan on Twitter after the adorable message.
A second agreed: "@thismorning Holly's poem made me well up ."
While a third also was left emotional: "Knew she was going to cry as soon as they said there was a poem. Got a bit teary myself. #ThisMorning."
Published at Wed, 10 Feb 2021 10:56:00 +0000
Phillip Schofield reduces Holly to tears with birthday poem: 'The sister I never had'