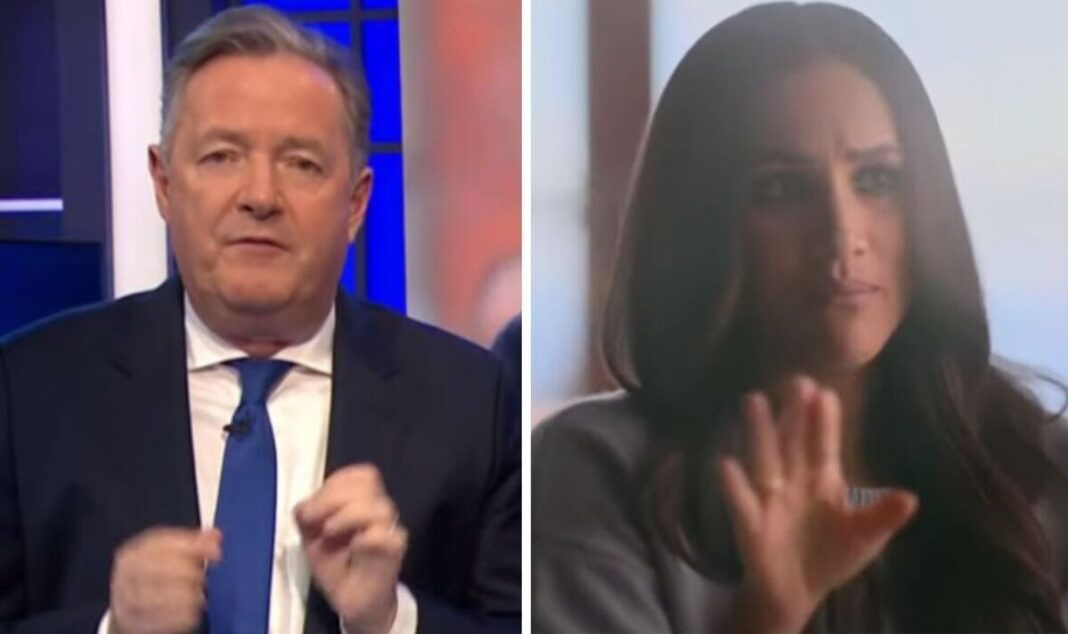 The first three instalments of Prince Harry and Meghan Markle's Netflix reality show were released on Thursday, giving viewers an insight into how the Duke and Duchess of Sussex met. During the first episode, Prince Harry explained he first saw Meghan on Instagram and was later introduced by a friend.
However, during Piers Morgan's show Uncensored, the former Good Morning Britain host blasted the royal's docu-series.
He also spoke with Meghan's half-brother, Thomas Markle Jr, who gave a health update on their father, Thomas Markle.
Before introducing his guests, Piers raged: "Harry and Meghan's romance, engagement and marriage were all greeted with ecstatic joy by the British media, the public and the Royal Family that they have now all abandoned.
"That's the truth. Not Harry and Meghan's truth, but the actual truth.
READ MORE: Harry & Meghan episode 3 shows texts to Thomas and 'unsafe' Doria
User @Shimshack1 fumed: "For someone who preaches tolerance is so utterly intolerant and disrespectful to the British culture and people."
Kerry Small tweeted: "For someone who can't [stand] her, you sure have a lot of time to be watching shows with her in, commenting and basically letting it consume your world Obsessed much!?!" (sic)
While user @Jxc1983 added: "If it's dull why are you doing a monologue about it?!? Surely, you would ignore it because it's dull."
"Why on earth would anyone trust your biased review … who the hell are you to judge anyone with your track record?" Dave Graham raged.
Andy Clarke went on to say: "Your obsession is getting unhealthy now."
Lindsay simply said: "Stop reporting on them."
"Have a minute pal. Are you stewing because they explain how evil the British tabloids can be?" User South23 commented.
However, some viewers agreed with Piers' views, with @TwoTonTedSez tweeting: "Bang on, Piers."
Piers Morgan Uncensored airs between Monday and Thursday at 8pm on TalkTV.
Published at Thu, 08 Dec 2022 20:49:00 +0000
Piers Morgan blasted by viewers as he rages over Meghan and Harry series