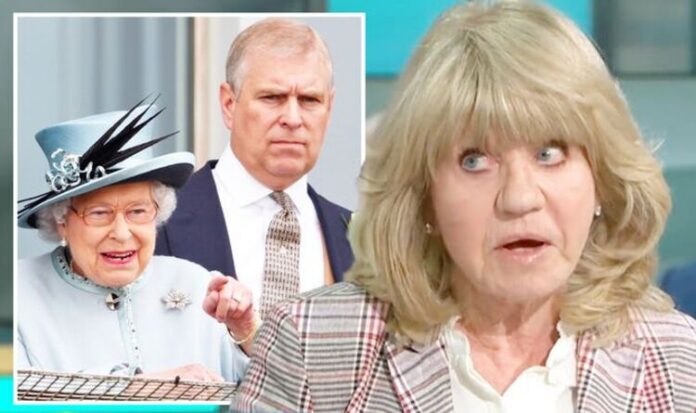 The Duke of York was granted the title back in 1987 but following the US court case brought against him by Virginia Giuffre. After settling the US civil sexual assault case outside of court, the ruling Liberal Democrat group on York Council still wanted to revoke the city's highest honour from the royal. Bringing up the news of Friday's Good Morning Britain, Ben Shephard and Charlotte Hawkins asked guests Jack Royston and Ingrid Seward for their thoughts, with the latter claiming the move wouldn't be punishing Andrew, but rather an "attack" on Queen Elizabeth II.
Andrew lost the use of the title His Royal Highness and took a step back from public life in the midst of his US court case.
Throughout the case, Andrew strenuously and repeatedly denied any claims of wrongdoing. The formal closure of the case ended the prospect of a trial in New York.
Andrew is now set to make his royal return by attending the Duke of Edinburgh's thanksgiving service.
As attention turned to potentially losing the Freedom of the City of York, Charlotte asked if it was an "appropriate course of action".
READ MORE: GMB uproar as Dr Amir Khan heads to Poland
"I don't think it is," Ingrid replied. "I think it was given to Andrew as a wedding present.
"And I think he's not been proven to be guilty, he's always said that he's innocent of the charges against him.
"It's interesting what Russell [mistaken for Jack] about the ins and outs of the case but I'm certain that the people of York don't know the details of that."
Taking aim at the vote, Ingrid continued: "It seems to me very petty-minded and attention-grabbing to say suddenly we're going to take it away from him, we're going to have a vote.
"Yes, I do," Ingrid quickly replied. "But that was within the Queen's gift to do that.
"That was her decision and I think just to throw this on top of that is just unnecessary."
However, Newsweek's royal correspondent Jack argued: "He certainly has a lot of problems at the moment so this is adding to a long list.
"I think York will be doing this because it'll be important to the people of York, basically," he continued. "This isn't just about Andrew, this about the other people who've been given the Freedom of the City of York.
"It's about what the people of York feel about Andrew – they will not have the respect for him he had at the time he was given it."
Jack went on: "I think what's really important here is that we've gotten to a point with Andrew where he's actually settled this case.
"He could've chosen to defend himself, he could've tried to prove he was innocent.
"And instead, he's put the Royal Family in a very difficult position where he's settled out of court."
Good Morning Britain airs weekdays at 6am on ITV.
Published at Fri, 25 Mar 2022 08:45:34 +0000
Prince Andrew's Freedom of York removal an 'attack' on The Queen, fumes royal expert