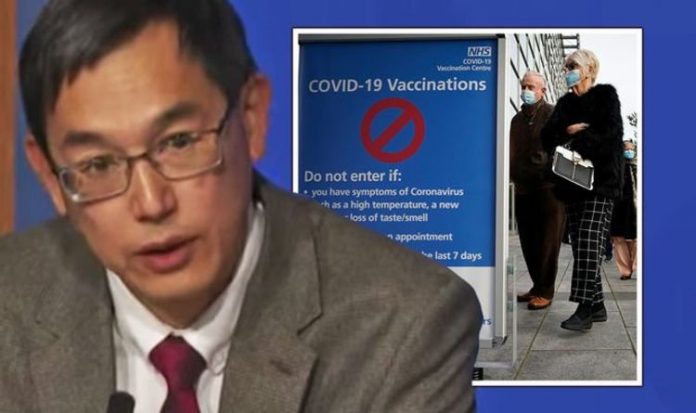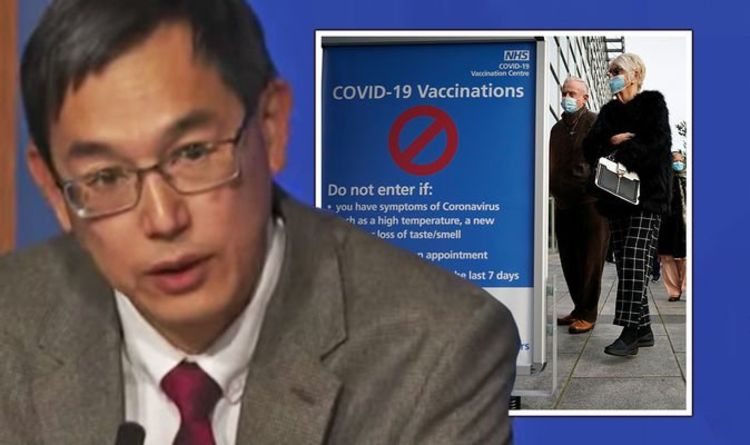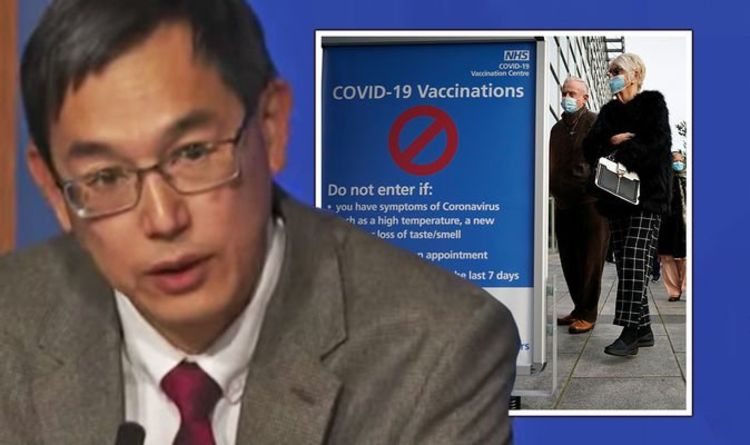 The UK is on high alert after cases of the new South African strain of coronavirus have been detected on its shores. The new variant – dubbed Omicron – contains mutations that may outsmart some of the immune response offered from the current vaccines. In response, the booster programme is being extended to all adults over 18 in a bid to bolster people's defences.
The NHS echoes the advice given by the professor.
The NHS advises that the Pfizer vaccine should be given for the booster dose, regardless of which vaccine type you received for your first and second doses; clinical trials have shown this is well tolerated and provides a strong booster response.
Alternatively, a half-dose of the Moderna vaccine may be given; or if you're unable to receive either of these vaccines, for example due to allergies, the AstraZeneca vaccine may be given to those who received it previously.
In addition to the booster campaign being rolled out to all 18-year-olds and above, the second piece of advice JCVI has issued is that the booster programme should be ordered according to age and risk group.
The rationale being that "we have not seen any data that the new variant is any different from previous variants in terms of those who are most at risk", explained professor Lim.
People who are immunocompromised should also now be offered a booster dose if they have received the three previous doses, he advised.
According to Pharmacy2U's Superintendent Pharmacist, Phil Day, you should have the booster no earlier than six months after you received your second dose of the COVID-19 vaccine.
"The NHS will invite you for your booster dose when it's time."
Can you still catch COVID-19 after having the booster vaccine?
Mr Day explained: "The vaccine will reduce the chance of you catching COVID-19, and the chance of you becoming seriously ill if you do catch it.
"Like all medicines, no vaccine is completely effective, and some people may still catch COVID-19 and display symptoms despite having a vaccination, but they will be less severe in the majority of cases."
If you're wondering whether you can have the flu vaccine at the same time as the Covid booster, the answer is yes.
"Clinical trials have shown that there is no reduction in immune response to either vaccine when they are given at the same time, and it is safe to administer both injections together; they will usually be given in different arms," reported Mr Day.
Published at Mon, 29 Nov 2021 15:33:00 +0000
Professor ranks best booster vaccines to repel new Omicron variant – best to worst