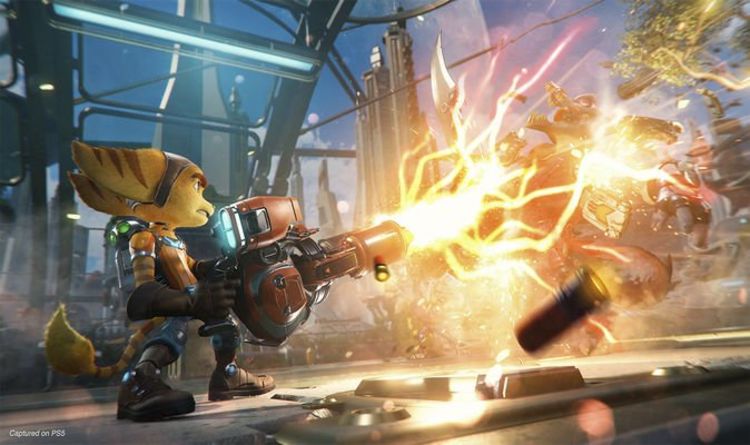 PS5 games update: New Ratchet and Clank confirmed as an actual PlayStation 5 exclusive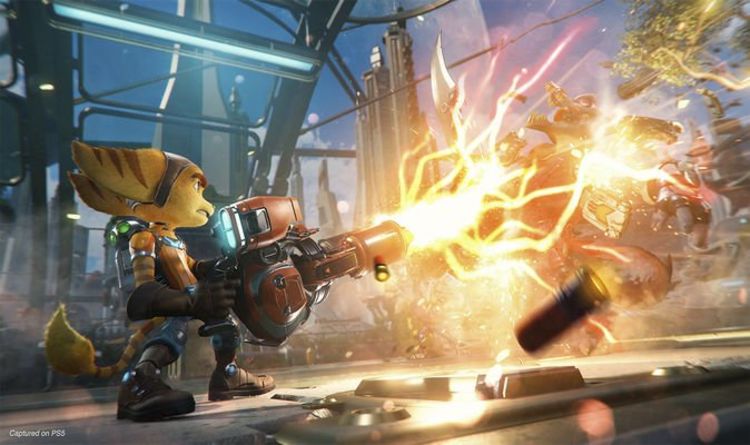 Of all the PS5 games revealed so far, Ratchet and Clank: A Rift Apart has arguably been the most impressive.
The reason, as it turns out, is that Ratchet and Clank: A Rift Apart is one of the few recently announced games that's exclusive to the next-gen PlayStation.
For a bit of background, a large selection of the games releasing within the PlayStation 5's launch window will be available on PS4 and PS5.
This includes PlayStation exclusives like Spider-Man: Miles Morales, Sackboy's Big Adventure, Bugsnax and the upcoming Horizon Zero Dawn sequel.
There are even rumours that the Demon's Souls remake will eventually come to PS4, although nothing has been confirmed so far.
While there's nothing wrong with a bit of cross-gen compatibility, next-gen customers want experiences that wouldn't be possible anywhere else.
According to Ratchet and Clank: A Rift Apart developer Insomniac Games, the upcoming platformer falls into this category.
After a fan asked the studio whether Ratchet and Clank: A Rift Apart would also come to PS4, a spokesperson replied: "It's a PS5 exclusive."
As fans have speculated, the reason for the PS5 exclusivity is likely tied to the new Rift-jumping gameplay mechanic.
As part of the dimension-hopping action adventure game, players will be able to instantly jump between different realities.
"Go dimension-hopping with Ratchet and Clank as they take on an evil emperor from another reality," reads the official description.
"Jump between action-packed worlds, and beyond at mind-blowing speeds – complete with dazzling visuals and an insane arsenal – as the intergalactic adventurers blast onto the PS5 console."
In addition to speedy loading times and enhanced visuals, A Rift Apart will also take advantage of the DualSense controller's unique functionality.
The controller's adaptive triggers respond differently to each weapon, while haptic feedback provides unique sensations based on the action on screen.
You can see a full list of PlayStation 5 exclusive features below…
Ratchet and Clank: A Rift Apart PlayStation 5 features in full…
Stunning visuals: Enhanced lighting and ray tracing make for super sharp visual fidelity. Displayed in crisp, dynamic 4K and HDR, behold dazzling in-game worlds as you work to save the universe. Enjoy Performance Mode to experience a targeted 60fps frame rate as you encounter new enemies across multiple dimensions.
Fast loading: Planet-hop with abandon – near-instant loading via the PS5 system's SSD sends you hurtling across the galaxy at hyper-speed.
Adaptive triggers: Feel unbridled dimensional energy via the DualSense wireless controller, making combat come alive. Each weapon has unique responses as you mow down foes.
Haptic feedback: Sense the impact of in-game rumbles and explosions through the DualSense wireless controller's haptic feedback.
Tempest 3D AudioTech on compatible headphones: Immerse your ears in 3D spatial environments, enabling you to hear everything above, below and surrounding you, all the while using your favorite pair of headphones. Connect with the sounds of combat and explore in wonder as worlds come to life, enveloping you with high fidelity sound.
Published at Mon, 02 Nov 2020 16:28:01 +0000