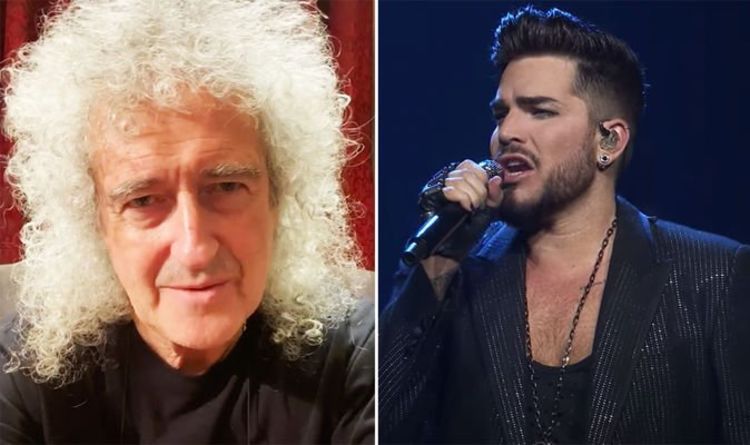 Queen and Adam Lambert: Brian May announces The Show Must Go On live video – WATCH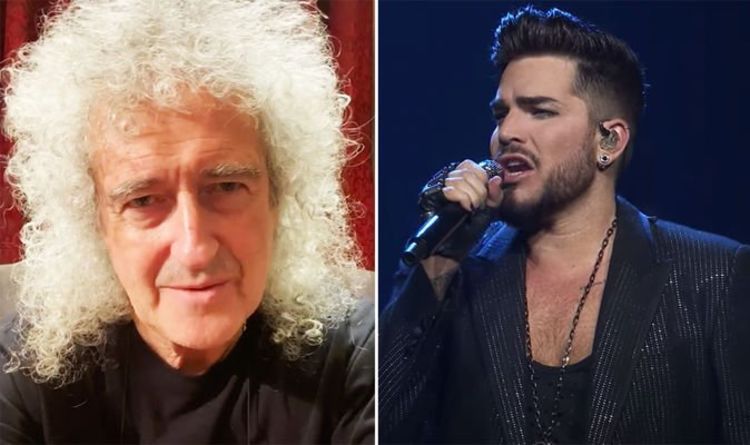 Last week, Queen and Adam Lambert announced their first live album in Live Around The World. And now one of the track's footage has been shared by the band on their official YouTube Channel. Brian May announced the news on his Instagram account today.
The 73-year-old said in a new video: "Hi folks, I haven't been on here talking to you that much recently, because I haven't been able to, to be honest.
"But I just thought I'd come on and say, this is the moment if you want to check out what our new Live Around The World album sounds like, head over to Queen Online YouTube channel.
"And we have one track going up there right now at midnight UK time.
"It's called The Show Must Go On. How appropriate! Good luck folks. Take care, talk to you soon."
READ MORE Queen's Brian May on 'PRECIOUS' final recordings with Freddie Mercury
The singer added: "I think we all have moments in life where we feel the odds are against us and the climb is a steep one.
"I always sense a great cathartic release throughout the audience during this song.
"I think we all recognise that it was a big statement for Freddie at that point in his journey as well.
"He was fighting for his life."
On The Show Must Go On, Queen drummer Roger Taylor added: "The song says it all".
The live track is also available to stream on Spotify and other platforms.
Queen and Adam Lambert's live album is released on October 2 and fans can chose from CD, CD/DVD, CD/Blu-ray and Vinyl versions.
Queen and Adam Lambert: Live Around The World can be pre-ordered here.
Published at Fri, 28 Aug 2020 07:51:00 +0000