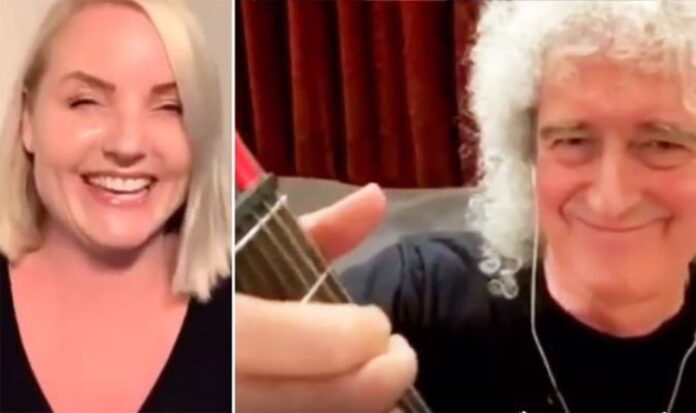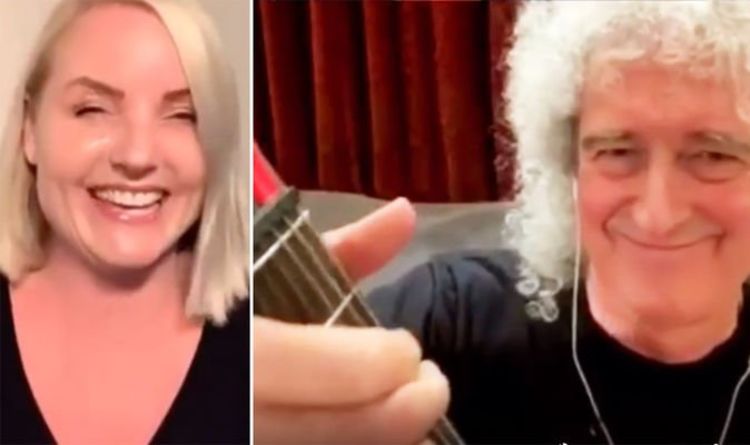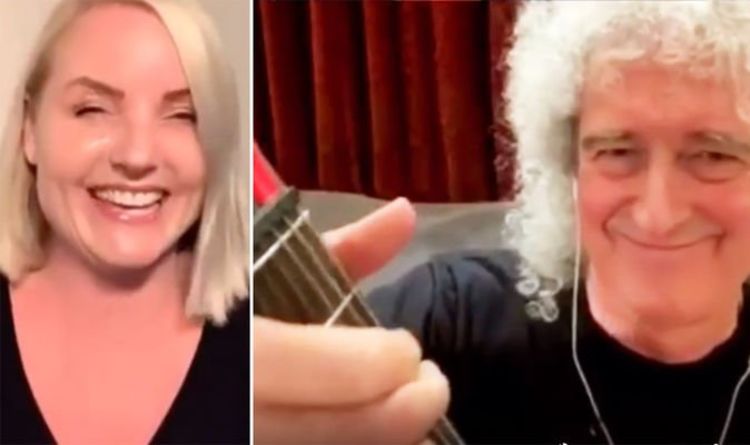 Despite a difficult year for the country, Queen guitarist Brian May continues to exude optimism with hope. The 73-year-old suffered a heart attack alongside other health problems amid the pandemic, but has been on the road to recovery and is continuing to work hard. Alongside Queen and Adam Lambert's live album, May has recorded festive single One Beautiful Christmas Day with We Will Rock You's original Meat Kerry Ellis.
And on New Year's Eve, the duo collaborated via video call to perform a new version of It's Gonna Be All Right (The Panic Attack Song) from their 2017 album Golden Days.
May wrote on Instagram: "It's Gonna Be All Right !!! Covid 2021 Mix !
"With Kerry Ellis – A very live and dangerous IG link version !!! Well, we tried !
"Technically not quite perfected !! Ha ha ! We'll hopefully deliver a more comprehensible version in the next few days !!! HAPPY NEW YEAR FOLKS !!! Bri."
READ MORE: Brian May teams up for NEW Christmas song with Kerry Ellis – WATCH
Ellis continued: "He's been really careful because obviously, he's probably a higher risk than I am. We made sure we were separated."
The We Will Rock You star said of their Christmas recordings: "It's like anybody: when you're happy and you're enjoying what you're doing, then it's amazing what your brain can do.
"A positive outlook can be so incredibly powerful. Brian's happiest when he's busy and when he's working.
"This has been a tough time for everybody with lockdown."
Ellis added: "[It's] having something to focus on…he can't sit still, he has to keep busy! But I think we all do, especially with this Christmas song, it was about putting something out that was positive at such a challenging time."
Meanwhile, it turns out May and Ellis have plans for more projects beyond One Beautiful Christmas Day.
The singer shared: "Ironically, before the first lockdown we were in the studio three songs into a new album. This [Christmas song] was to put something out, keep the interest out there, and then hopefully when we can get back into the studio again we'll carry on with that!
"It's been difficult but we're on the road to a new album…hopefully sometime next year maybe."
Published at Sun, 03 Jan 2021 13:24:09 +0000
Queen's Brian May performs It's Gonna Be All Right COVID 2021 mix with Kerry Ellis – WATCH