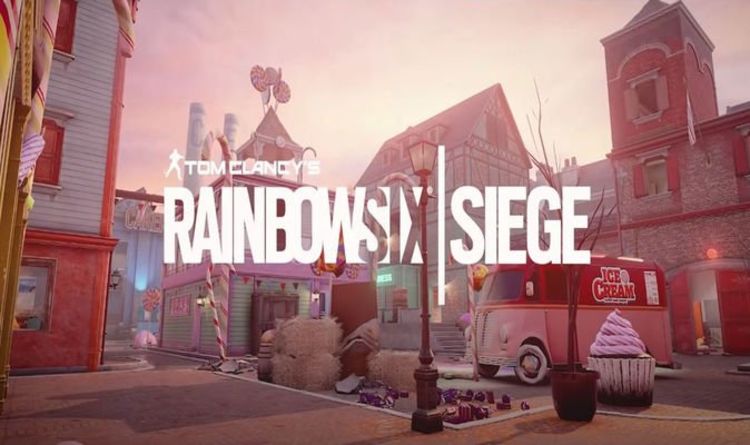 Rainbow Six Siege Halloween update: Chat issues before PS4 and Xbox Sugar Fright event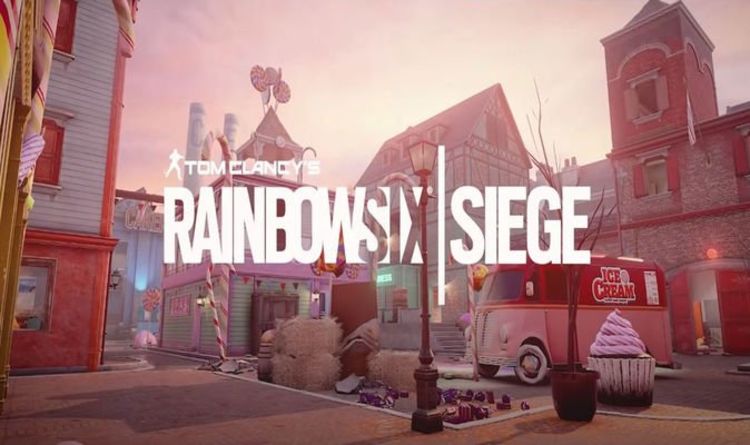 Ubisoft latest Rainbow Six Siege updates have been released this week, although some have proven better than others.
As part of the patching process, gamers across all platforms will soon have access to the new Rainbow Six Siege Halloween event.
R6 Sugar Fright is going to shake things up by allowing gamers to pick from 10 puppets, who then have to eliminate each other.
Each puppet will drop a candy and the first team to collect 50 candy will come out victorious. The Halloween themed Kill Confirmed mode will only be available for a short period, and will be available across all platforms.
It will also make it possible to respawn for the first time ever in Rainbow Six Siege while using both attackers and defenders.
Operators like IQ, Zofia, Nomad, Frost, Pulse, Ela, Castle, and Capitao will be available to choose from in Suger Fright.
Players will also have the chance to unlock the new puppet skins for each operator or buy them in a special bundle.
The new Rainbow Six Siege Halloween event has a release date set for Tuesday, October 27, 2020.
No update time has been revealed yet by Ubisoft, but we would expect Sugar Fright to be playable before 7pm BST, on all platforms.
But while everything has been updated on each platform for this week's big R6 launch, some gamers have run into issues.
It appears gamers on Xbox One have run into performance problems, which is making it hard to play more than a few games.
Some R6 owners are also having problems getting past the start screen and using Voice Chat, leaving them unable to play tonight.
A new message from Ubisoft confirms that they are looking into tonight's problems, telling gamers:
"We are aware there are issues with voice chat on Xbox following the 3.3 update and are investigating."
Patch notes from this week's Rainbow Six Siege update can be found below:
ACE
Ace couldn't handle all the thirst from his fans.
FROST
Shoot your shot(gun).
GLAZ
Lonely Russian sniper looking for some love.
MELUSI
MP5 primary will replace the T-5. Optics available on the MP5 will be the red dot, holographic, and reflex.
ORYX
T-5 primary will replace the MP5. Optics available on the T-5 will be the red dot, holographic, reflex, and scope 1.5x.
BALLISTIC SHIELDS
The guard break effect occurs when operators with a ballistic shield are hit by an explosion or take certain types of damage (from a scale of a minimum of 50 to trigger the guard break to 100 damage).

The severity of the guard break is proportional to the damage done to the shield. Electric damage and the minimum 50 damage threshold will trigger the minimum strength guard break animation.

Melee damage, concussion FX, sonic bursts, and explosions of 100 damage or higher will trigger the maximum strength guard break animation.

Operators positioned behind a Clash, Monty, Blitz, or Fuze are now also partially protected from explosion damage (this still applies even if they are from the opposing team). This protection also applies if the shield is on the operator's back. Damage taken from the explosion is proportionally calculated based on the operator's exposure to the blast.

Instead of folding Montagne's Extendable shield, he now as a guard break animation.

Shield explosion protection is reduced to 66% (down from 80%).
TCSG12 + ACS12
Damage drop-off is now more progressive to reach minimal damage at 50m (instead of 20m).

Damage at max range increased to 68% (up from 48%).

Suppressor damage penalization normalized to -12.5% regardless of range.
Published at Tue, 27 Oct 2020 00:07:00 +0000