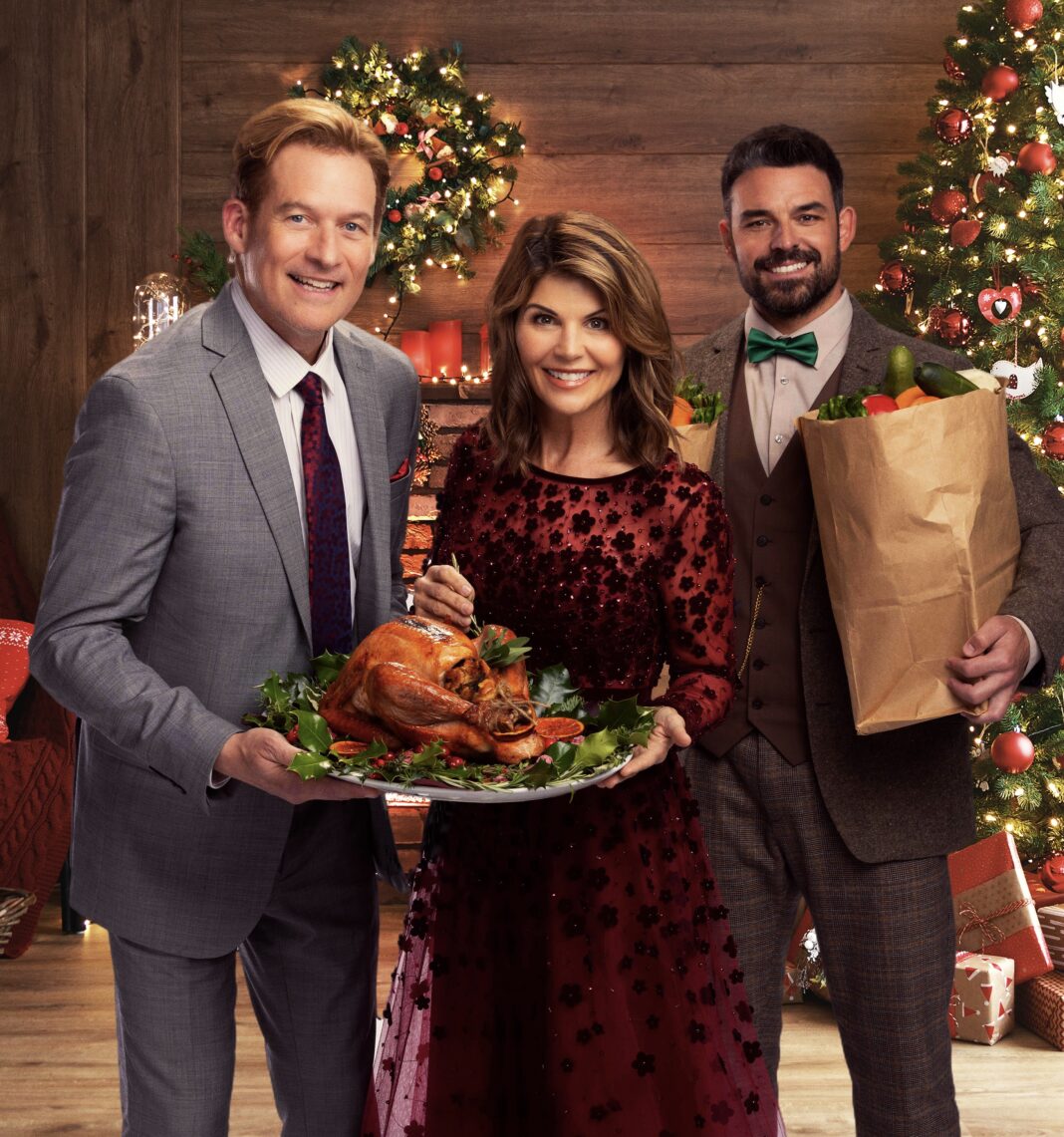 "A Christmas Blessing" is a blissful new Great American Family holiday movie, which will premiere on Sunday, November 12th. #Powerjournalist Markos Papadatos has the scoop.
The all-star cast features Lori Loughlin, James Tupper and Jesse Hutch. This marks the eighth new original Great American Family holiday film for 2023. It highlights the giving nature of the Christmas holiday. Lori Loughlin is adorable in the lead role of Mandy Gilmore, a celebrity chef who finds her true calling in life in helping others.
In this film, renowned TV star Mandy Gilmore (Lori Loughlin) says goodbye to her hit culinary series, "A World of Food," with plans to travel the globe dining in all 142 Michelin star restaurants.
Before jetting to Paris, Mandy stops in Milwaukee with the deed to her deceased aunt's food pantry, Angel's Fare, recently purchased by adjacent business owner, Adam Carraway (James Tupper).
A simple transaction. Until pantry volunteer, Otto Nessen (Jesse Hutch) reminds all that Aunt Susie's love of cooking was truly love of feeding and inspires one more holiday feast for those who need it most. Otto also reminds us that "it's never too late to do a good thing." Haul out the holly! For we need a little Christmas now.
James Tupper delivers a charming and sentimental performance as Adam while Jesse Hutch is revelation as Otto. They both work well opposite the elegant Lori Loughlin. It's a triumphant team effort among this trio of actors.
The Verdict
Overall, "A Christmas Blessing" is a poignant story of giving back for the holidays. This is a movie about celebrating faith, friends, and the charity of the Christmas holiday season, and it is bound to resonate well with fans and viewers. It is worth checking out. "A Christmas Blessing" garners an A rating.