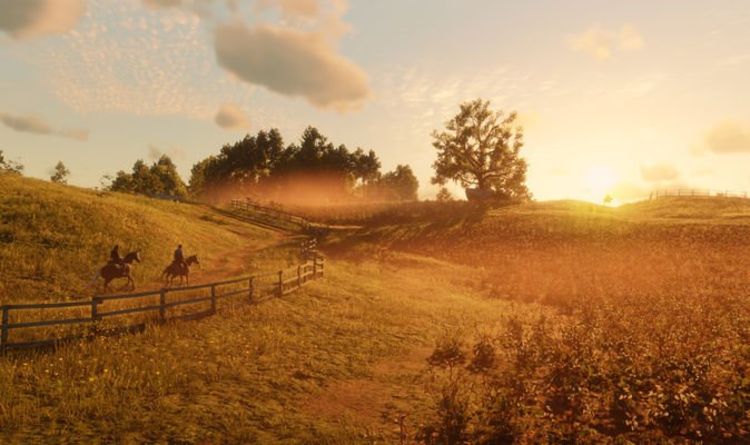 Rockstar news: Red Dead Online Zombies, GTA 5 Online Heist update and GTA 6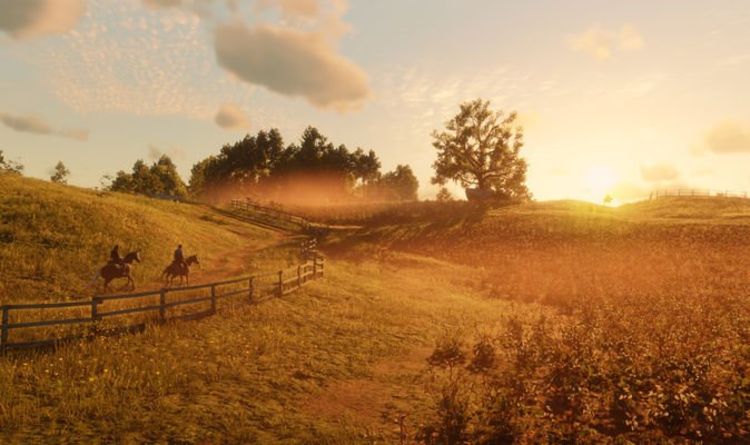 GTA 6 is the game everyone want to know more about but it looks like gamers will be waiting even longer for the big reveal.
As Rockstar Games never have to put in much effort when revealing a new project, it makes predicting when they might announce something even harder.
But from the recent reports and rumours that have been shared over the previous months, it could be another year before any solid GTA 6 news is shared.
This will be when both the PS5 and Xbox Series X have bedded in and have a growing playerbase interested in ambitious new games.
As ever, Rockstar Games could surprise us all by announcing its next Grand Theft Auto game tomorrow, but it's probably not going to arrive until 2022.
So what other project are in the works from the famous studio and will they be coming to PS4 and Xbox One?
From what has been shared recently, there could be a new Zombies mode coming to Red Dead Online.
While Red Dead Redemption 2's story mode proved a massive hit with fans, the same can't be said for RDO.
But one way Rockstar Games could change all that is by releasing some surprise content across PS4, Xbox One and PC.
A recent rumour has suggested that Zombies could be coming to the game; the evidence for this being new Zombie models found in the game files.
The idea is that Rockstar Games will release a special Halloween update that will provide some kind of infection mode to the multiplayer section.
For now, the dev team has made no indication that they have this planned for October, so it's worth taking the report with a big pinch of salt.
Here's what was recently added to the game, along with the rewards available until September 29:
New Garment Sets and Rewards at Gus' Store: Bringing Gus the pelts from the Legendary Owiza Bear or the Legendary Ridgeback Spirit Bear will unlock the Owiza and Ridgeback Spirit Garment Sets for purchase, and crafting either will reward players with a free Coat of their choice
A free Treasure Map will be awarded to all Outlaw Pass owners this week
New Discounts: 40% off all Vests, Shirts, and the Advanced Camera
New Prime Gaming Benefits: Rewards for a free Bar Theme and Outfit, Accessory or Emote, plus 5,000 Outlaw Pass XP and 10X each of Gin, Brandy, Rum, Baked Beans and Jolly Jack's
Ongoing Prime Gaming Benefits: A free Katata Coat, 6,000 Naturalist XP, a free Wilderness Camp, and 5 free Legendary Animal Pheromones
An offer for 50% off an Established or higher Naturalist Role Item will be given to players that complete an act of Rabbit animal control anytime this week
And two new Legendary Animals: The Owiza and Ridgeback Spirit Bears are now available to pursue and were last seen around the Dakota River and the Little Creek River, respectively, while a Reward for a free hat up to Rank 15 awaits players that skin or sample either
As well as the new Rabbit Vitalism Studies Pamphlet, now available to Naturalists that visit Harriet's shop.
GTA 5 Online will be another game that Rockstar Games will be expanding before the end of the year.
This project has already been announced and its timing suggests it could be connected with the launch of the PS5 and Xbox Series X consoles.
Rockstar has confirmed that the biggest ever update in the game's history is being released in 2020 that will add a new location to the game.
Some fans believe this will include a map extension, or even an entirely new city to explore.
It's hard to gauge just how ambitious it will as Rockstar has only provided this snippet of information with fans:
"Later this year players can expect more big updates for both games, including some exciting new extensions and augmentations to an existing role in Red Dead Online, and the biggest ever update for GTA Online, featuring our latest take on Heists in an entirely new location."
Published at Sun, 27 Sep 2020 21:40:00 +0000