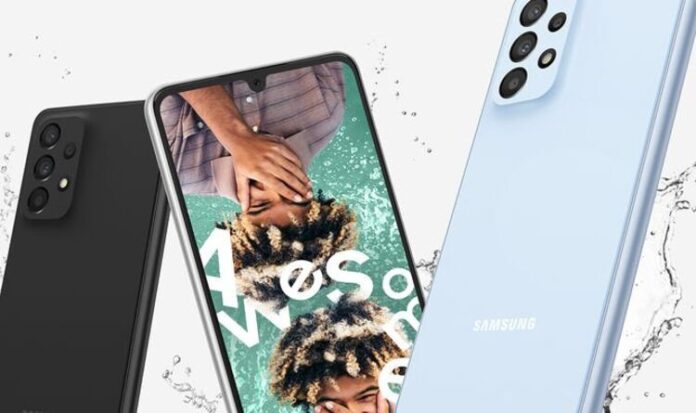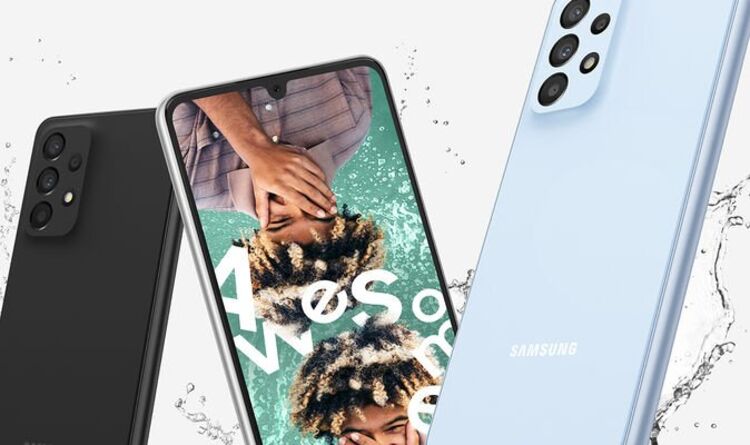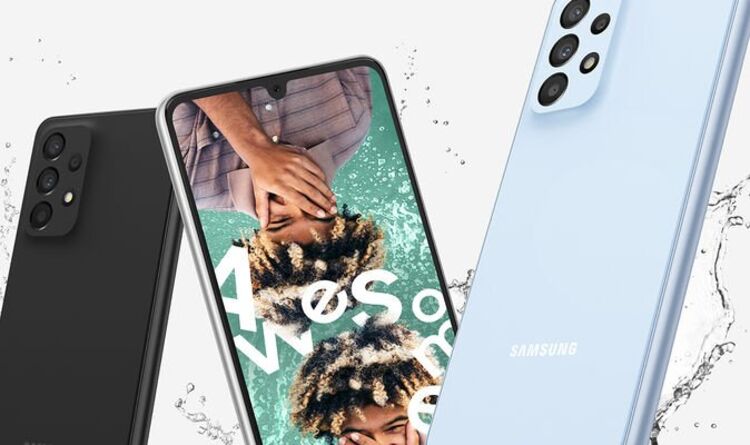 Samsung has just launched its new flagship Galaxy S22 series, but it seems the South Korean technology firm hasn't forgotten about its customers who don't want to pay £1,000 for a smartphone. During a big Galaxy Unpacked showcase earlier this week, Samsung revealed three new call-makers, which offer some pretty mighty specs at a much more affordable price.
The cheapest of the bunch is the new Galaxy A13 which costs just £179. For that low price, you'll get a device with a giant 6.6-inch screen, quad rear-camera that can snap portrait and wide-angle shots, plus there's a monster 5,000mAh battery that should easily last a day and beyond.
When things do run dry you can fast charge it and the storage is expandable to a whopping 1TB thanks to a microSD card slot. If that sounds enticing then the A13 will be available soon in Black, White and Blue.
This budget device isn't the only affordable new phone coming from Samsung with the company also revealing a Galaxy A53 and A33 during its Unpacked showcase.
The A33, which costs £329, gets a 6.4-inch AMOLED screen with a 90Hz refresh rate for faster scrolling. There's also a quad-camera with an enhanced Portrait mode that Samsung says is able to capture depth and subject outlines more accurately.
Plus, for the first time on the Galaxy A series, there's the Photo Remaster function which breathes new life into low-quality photos plus you get the clever Object eraser that can magically remove objects or strangers who may have photobombed your photos.
Just like the A13, there's a 5,000mAh battery and you get even faster refilling thanks to compatibility with 25W charging technology.
If you love watching movies on the move, things are boosted further thanks to 5G data speeds which can whizz files to the A33 at speeds in excess of 300Mbps.
Along with the A13 and A33 there's one final new device coming to stores. The A53 5G gets all of the same features as the A33 but users will be treated to a bigger and faster display.
In fact, this £399 Android phone gets an impressive 6.5-inch AMOLED panel with a 120Hz refresh rate. That's the same technology found on the premium Galaxy S22 range.
Both the A33 and A53 come in a number of colours including Awesome Black, White, Blue, Peach with Samsung promising a durable design that's built to last life in your pocket.
Speaking about these devices, James Kitto, Vice President of Sales at Samsung UK & Ireland commented: "At Samsung, we are continually innovating to provide the very best products and experiences to our customers. The additions of the Galaxy A53 5G and A33 5G to our popular A Series smartphone family means the latest features are more accessible and underline our commitment to bringing the latest technology to as many of our customers as possible."
Published at Sat, 19 Mar 2022 07:30:00 +0000
Samsung's new £179 Android smartphone has to be seen to be believed