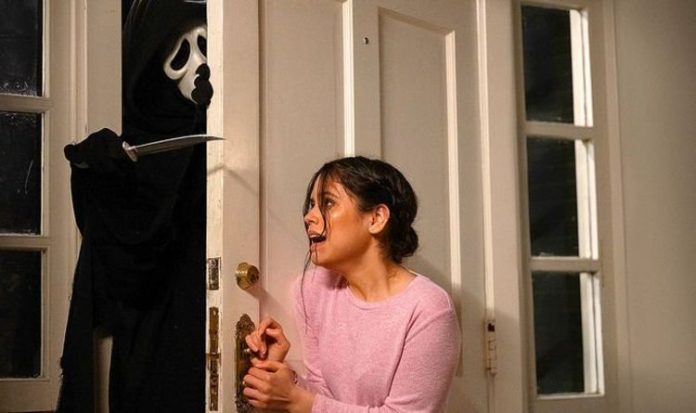 In a few weeks, this will make searching for what should be called Scream 5 on digital platforms far more difficult than it should be. But at least the screenwriters have made the job of the reviewer a little easier.
Thanks to some appropriately arch dialogue, we now have a name for this nonsense.
Here, the terrified teens are fully aware that they're trapped in what they call a "requel", a reboot/sequel hybrid that retools its scares for a new generation while appeasing older fans by bringing back the "legacy characters" from the original.
Wes Craven's 1996 Scream was among the first films to boast one of these fourth wall-shattering speeches.
The young folk of Woodsboro realised a masked serial killer called Ghostface was playing by the rules of the scary movie.
If you visited a basement or said "I'll be right back", you were asking for it.
Now the masked killer is back and he's desperate to reboot his "franchise" with a fresh batch of murders that draw in the survivors from the early films.
Jenna Ortega plays high schooler Tara who is tormented by a familiar voice on a spookily old-fashioned device called a "landline".
As Tara's estranged sister (Melissa Barrera) hunts for the killer, suspicion falls on a group of teenage stereotypes, and ageing survivors Sidney (Neve Campbell), Gale (Courteney Cox) and Dewey (David Arquette) are drawn back into the fray.
Its best sequences blend laughs with suspense.
But by the time we get to the final act ("Welcome to Act Three!" shouts an unmasked murderer), the joke is beginning to feel a little stale.
The set up is a scream but this self-aware slasher is beginning to show its age.
Scream is in cinemas now
Published at Fri, 14 Jan 2022 14:38:00 +0000
Scream REVIEW: Horror sequel beginning to show its age in latest reboot