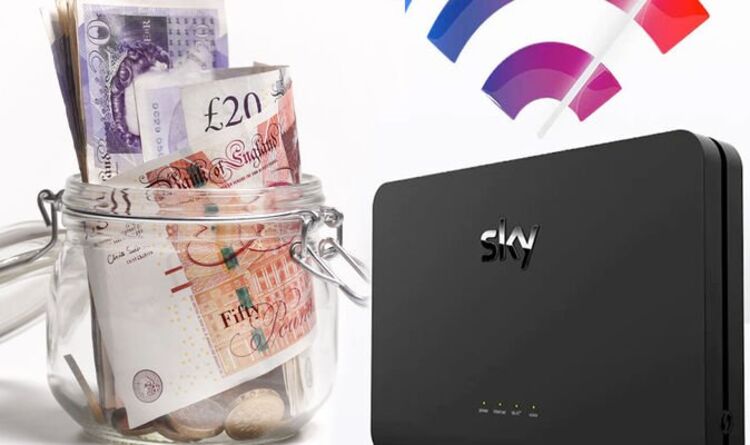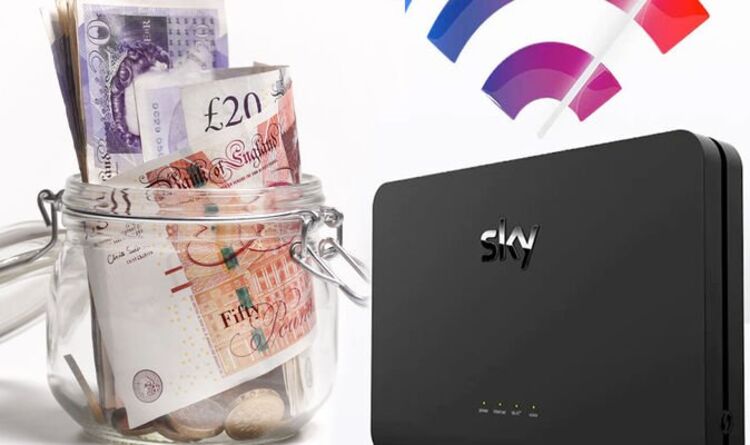 Sky has just announced the launch of a new budget broadband plan aimed at helping people who might be struggling with the price of getting online. With the cost of living already rising rapidly and things expected to get worse later this year, this news could not have come at a better time for thousands of households across the UK.
The new plan, called Sky Broadband Basics costs just £20 per month which is around £5 cheaper than any of the Internet Service Provider's other internet packages.
That price includes reasonably fast 36Mbps download speeds which are quick enough to check emails, surf the web and stream content on services such as Netflix or Disney+.
Along with that low price, Sky is also promising that customers can leave at any time without facing any penalties. The £20 per month deal lasts for 18 months and is available to any existing Sky Broadband users who are currently claiming Universal or Pension Credit.
If you're not already with Sky then don't panic as the firm's NOW (formerly NOW TV) service is offering the same deal to new customers who are also claiming Universal or Pension Credit.
READ MORE: Best Sky TV Deals: Get Discounts On Sky Glass And Sky Q Packages
Telecoms regulator Ofcom has been asking more ISPs to help customers who might be struggling to get online and this update from Sky now means there's more choice for consumers.
Speaking about the importance of these changes Lindsey Fussell, Ofcom's Network and Communications Group Director, said: "We've been calling on broadband firms to do more to support customers suffering financial hardship. So we're pleased Sky has responded with a special discount for people on low incomes. We want to see all providers step up and offer these packages, and promote them more widely."
Sky now joins other ISPs who already offer lower prices for customers on Universal Credit. Virgin Media has its Essential broadband package for £15 per month which includes 15Mbps downloads and BT currently offers a Home Essentials plan for £15 with those eligible getting 60Mbps speeds.
Along with the launch of its new budget broadband, there is more good news for Sky broadband users with the firm also revealing its new hyper-fast service called Gigafast.
This package offers customers the chance to beam the web into their homes at speeds in excess of 900Mbps – at that rapid rate you could download a full HD movie in just 40 seconds.
Sky says that its new Gigafast plan will be available to new and existing customers although homes will need to be connected to the latest full-fibre technology if they want to upgrade. If you fancy supercharging your Sky broadband then prices will start from £55 per month which sounds pricey but is actually around £7 cheaper than Virgin's premium Gig1 plan.
Published at Wed, 13 Apr 2022 06:20:00 +0000
Sky launches budget broadband: Users offered lower bills thanks to new internet package