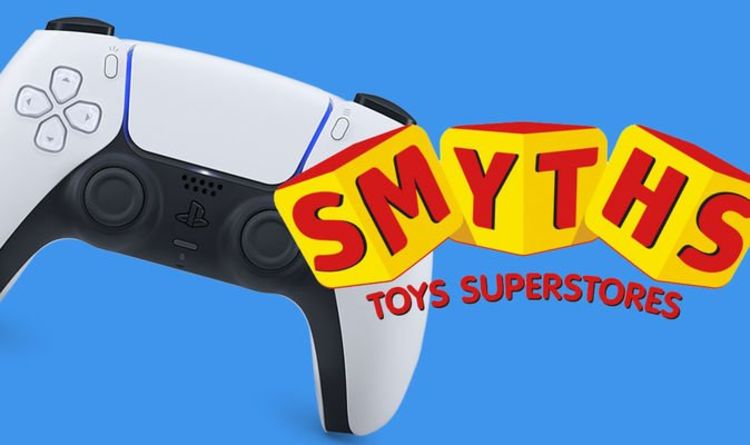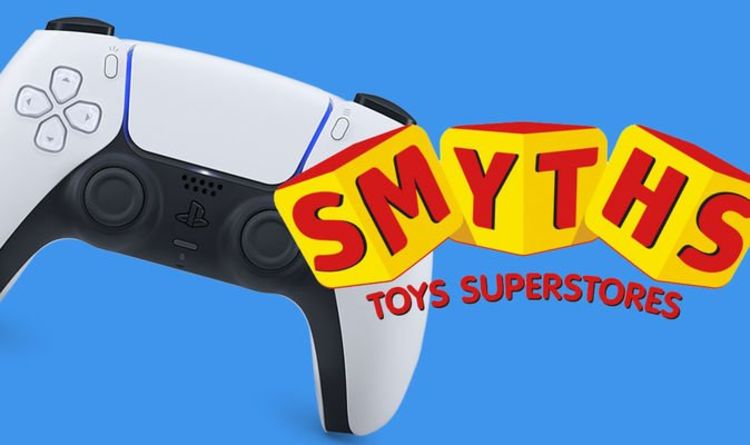 Smyths Toys are rumoured to be getting a PS5 restock very soon, with more stock potentially dropping as early as today. For the past few weeks the rumour mill has been abuzz with claims that a "huge" shipment of PS5 stock is heading to "most" UK retailers. It originally was claimed that this PS5 stock could be available to buy on January 7, but there was allegedly a delay – with stock now rumoured to be dropping from Thursday January 14.
And, according to the PS5 Stock Central Twitter account, Smyths Toys could be taking PS5 orders as early as today.
The account tweeted: "We could potentially see a restock of the #PS5 from Smyths UK today. Keep an eye on website I will be sure to update you if it becomes available. Nothing in Ireland yet I'm afraid."
While the account previously tweeted as well: "Argos are expecting a shipment by the end of Jan, they could start taking orders as early as Wednesday 13th January. I was told it will be around 9/10pm.
"Smyths are expecting* stock too!"
So far we haven't seen any PS5 console stock become available at Smyths Toys today, however the retailer has received stock of the Pulse 3D headset and the DualSense Charging dock today.
The PS5 has been out of stock across the board in the UK for some time now.
However, hopes have been raised that this could all be changing in January.
The PS5 UK Stock – Instant Updates Twitter account kickstarted the rumours that a "huge" shipment of PS5 consoles was heading to the UK in January.
And in recent updates they have narrowed down the window that PlayStation fans can expect to pick up a PS5 in the UK.
The account recently tweeted: "For those franctically waiting, refreshing and waking up early. Save the hassle, there will be no PS5 drop until the 14th January earliest. Due to delays in sea freight, expected range of release is currently 14 to 21st January. #PS5 #ps5uk #ps5restock #ps5stockuk #ps5stock".
They later added: "Logistic teams from various retailers are expecting PS5 stock to be arriving to the UK between 13th to 16th of January. It will need processing for distribution before release. Most stock arriving via sea freight hence the delays. #PS5uk #ps5stockuk #ps5stock #ps5restock #ps5".
Whenever PS5 stock has become available to buy it has sold out at lightning fast speeds, with stock getting snapped up in a matter of minutes.
However, this – fingers crossed – won't be the case for much longer, with Sony reportedly gearing up to send plenty of stock into the market.
The @PS5Instant Twitter recently posted: "Don't worry guys, Sony's official estimate is 3 Million PS5s hitting store shelves worldwide every month until April (range 2.4-3.7M)."
Elsewhere, DigiTimes has reported that production of the PS5 is expected to reach up to 18million units in 2021.
In a post online they said: "Production for Sony's PS5 game consoles is likely to reach 16.8-18 million units in 2021, fueled by additional capacity support from TSMC and backend services firms, according to industry sources."
Hopefully this is a sign that the stock scarcity that has made the PS5 like gold dust since launch won't go on for too much longer.
In the meantime, Express.co.uk would advise PS5 fans to avoid paying over the odds prices for PS5 consoles from scalpers – as this only encourages them.
The PS5 will become easier to buy in time, and when it does you won't have to pay hugely inflated prices to get one.
Published at Thu, 14 Jan 2021 17:52:30 +0000
Smyths Toys PS5 stock: When are Smyths Toys getting more PS5 stock?