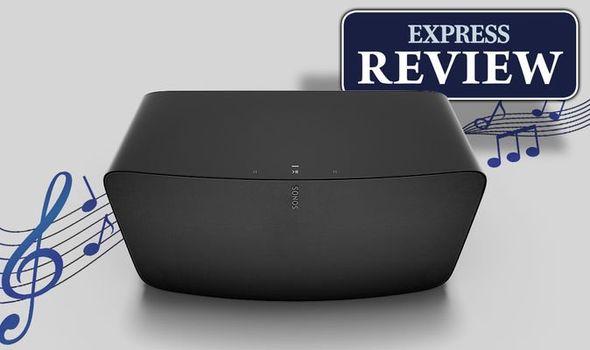 Sonos Five will usually cost you £499, but is it worth that much? (Image: SONOS • EXPRESS NEWSPAPERS )
This article contains affiliate links, we may receive a commission on any sales we generate from it.
Learn more
Sonos is easily the most complete home audio system that you can buy right now. And the Sonos Five is the best-sounding (and most expensive) jewel in its crown. Express.co.uk has been listening to albums and podcasts on this beastly speaker for a month or so, here are our in-depth thoughts…
The Sonos Five replaced the Play:5 in Sonos' line-up of speakers last year. It arrived with a new paint-job and a tweaked name that Sonos said was designed to make it feel at one with other the products in the line-up (namely, Sonos One).
According to Sonos, the refresh also brought "increased memory and processing power to provide improved performance." However, in terms of the speakers themselves — nothing has changed under the bonnet compared to the previous model.
That's not a criticism. This was always the flagship speaker in Sonos' line-up and had the guts to prove it, so there's really no need to make any changes. Inside the Sonos Five are six custom-designed drivers. These are coupled with three midwoofers designed to ensure bass isn't distorted at higher volumes. There are also three tweeters, including one centre tweeter and two angled side tweeters squeezed into this 6.3kg speaker.
Sound from the Sonos Five sounds immense. Vocals are crisp and the soundstage is pretty generous. Given the volume levels capable from the comparatively diddy Sonos One, it's no surprise that the much larger Sonos Five can comfortably fill any room in your house with sound. If you're having a garden party, opening the back door and pointing the Sonos Five in the right direction will be more than enough to keep the BBQ bopping (although Sonos would presumably say that a £399 Sonos Move is your best option in that scenario).
Even at high volumes, nothing from the Sonos Five sounds muddy or distorted.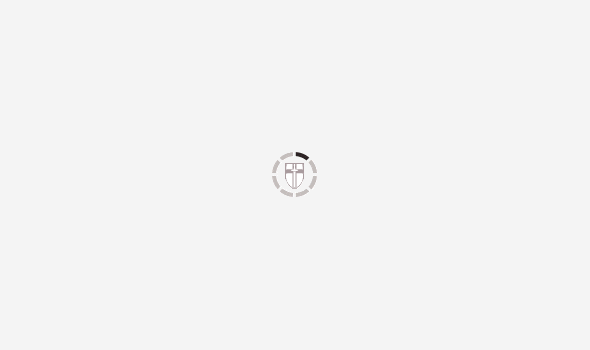 If you have a single Sonos Five, it needs to be laid horizontally to play in stereo (Image: SONOS )
Those looking for floor-shuddering levels of bass might be slightly disappointed as out-of-the-box the Sonos Five is unlikely to make your internals rumble when the volume is cranked to the maximum. However, the Sonos companion app does allow you to do some slight tweaks to the sound, including increasing the bass.
However, we'd recommend leaving the tuning to Sonos' clever algorithms. Like a number of other Sonos speakers, the Five supports TruePlay. This nifty little system will fine-tune the sound of the speaker to the size and shape of your room using your smartphone. TruePlay is suggested during set-up and there's a really clear tutorial video to get you started (spoiler alert — you're going to need to wander around the edge of your room waving your smartphone around like you're water dowsing listening to high-pitched beeps) and that's it.
Unlike Bluetooth, you won't have to endure — BLEEP! — annoying interruptions — PING! — every time you get a notification on your phone
In our experience with the Sonos Five, the sound quality was boosted immeasurably after a quick TruePlay tuning session. Sonos says the system will continue to make alterations as you listen to the speaker too. Of course, every time you move the Sonos Five, you'll need to start the whole process again, so make sure you're happy with the placement of your shiny new speaker before you plug it in and start the set-up process.
Sonos Five is compatible with the latest version of the Sonos app. If you missed the controversy last year, Sonos split its products into two categories. Older devices, including its first-generation speakers, will now only work with a more limited Sonos app dubbed 'S1', while newer products can use the latest Sonos app. According to Sonos, this fork had to happen to enable it to introduce exciting new features and updates that wouldn't be possible with speakers launched in 2009… like the first-generation Play:5, for example.
If you only have older Sonos kit installed in your home, there's little point buying the latest-and-greatest Sonos Five. You might be better suited with a previous version of the hardware, which are available at a steal on eBay at the moment as those trying to convert their entire Sonos system to hardware that supports the new app look to upgrade.
For those who haven't already got a few Sonos speakers around the house, Sonos Five is a great place to start. You'll be sure to get the latest features from Sonos and can slowly add additional speakers to different rooms safe in the knowledge that — if last time is anything to go by — you've got a decade before your speaker is relegated to the second-class app.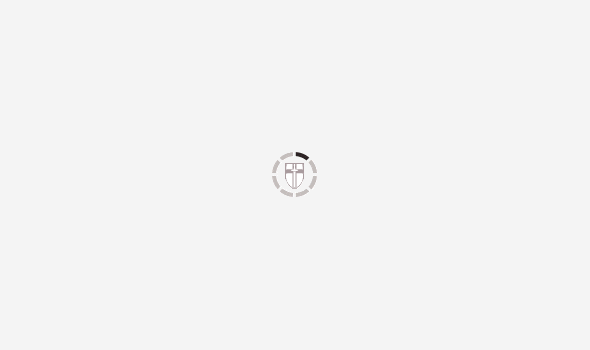 With the latest refresh, Sonos added a jet-black and all-white finish to the speaker (Image: SONOS )
Sonos' app is a pretty slick way to queue up songs, playlists, radio stations, and podcasts. The software, which is available on iPhone, Android, Windows and Mac, supports a number of the biggest music services, including Spotify, Amazon Music, Apple Music, Deezer, YouTube Music, Audible, Global Radio Player, Plex, SoundCloud, TIDAL, TuneIn, and many, many more, including a good ol' fashioned iTunes library. There's also support to bring in meditations from services like Calm too and Sonos has its own free-to-stream radio, called Sonos Radio.
You can stream the music or radio to a single Sonos speaker, or group a few together for synchronised playback in the same room or around the house. And unlike Bluetooth, you won't have to endure — BLEEP! — annoying interruptions — PING! — every time that a notification pops up on your smartphone too.
Of course, the Sonos Five supports Apple's AirPlay 2 standard too. This offers uncompressed streaming over Wi-Fi from a number of popular iPhone, iPad and Mac apps, including Apple Music, Pocket Casts, Spotify and dozens more. AirPlay 2 also lets friends and family on the same Wi-Fi network as you and the speaker collaborate on a playlist in real-time by adding songs from their individual devices — perfect for a party.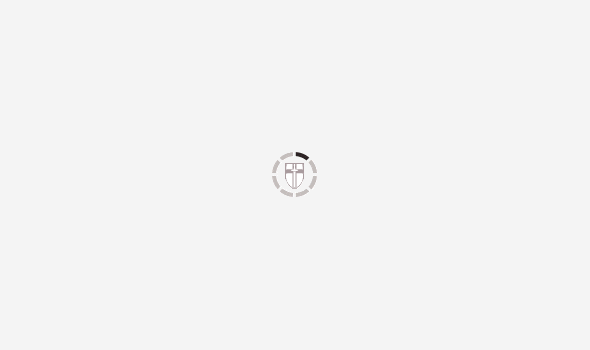 With multiple Sonos Five speakers at home, they need to stand on their end (Image: SONOS )
One advantage that Sonos Five has over some lesser-known rivals is the swathe of third-party wall mounts, stands, and accessories available to buy for this speaker. Whether you want to have the Sonos Five free-standing in the corner of the room, or mounted behind the sofa as part of a 5.0 home cinema system… there are plenty of choices at a number of price points.
Lastly, Sonos Five is the only speaker in the audio brand's line-up with a 3.5mm line-in. That means you can connect a turntable or a number of other devices to the Sonos Five and stream that audio — exactly like an album on Spotify — to every speaker dotted around your home. It's a fun little addition that could help you upgrade your entire music set-up with a single purchase.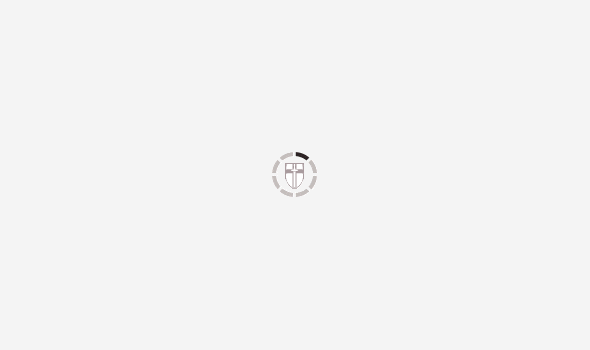 Setting up Sonos Five is a cinch and it supports every streaming service you could wish for (and some you've never heard of) (Image: SONOS )
Sonos Five review: Final Verdict
At £499, Sonos Five isn't the most affordable option on the market. However, this Wi-Fi speaker does enough to justify that price tag. From the sleek modern design to the thundering stereo sound, not to mention the ability to single-handedly upgrade an ageing turntable into an AirPlay-capable sound system ….there's a lot to like about this Sonos speaker.
If you've already got a few Sonos products at home, the Sonos Five is easy to set-up and can be grouped with any of your existing speakers so that your favourite podcast, audiobook, radio show, or music follows you around the home.
If you're unsure about whether to jump-in with a Sonos Five quite yet, it's worth starting off with a Sonos One. For its size, this speaker is capable of some tremendous sound and will give you a chance to size-up the Sonos app, ecosystem, and whether it works for you. Believe us, you'll be hard-pushed not to immediately add a Sonos Five to your basket once you start listening.
Published at Sun, 13 Jun 2021 08:01:00 +0000
Sonos Five review: Looking for the ultimate addition to your Sonos system? This is it