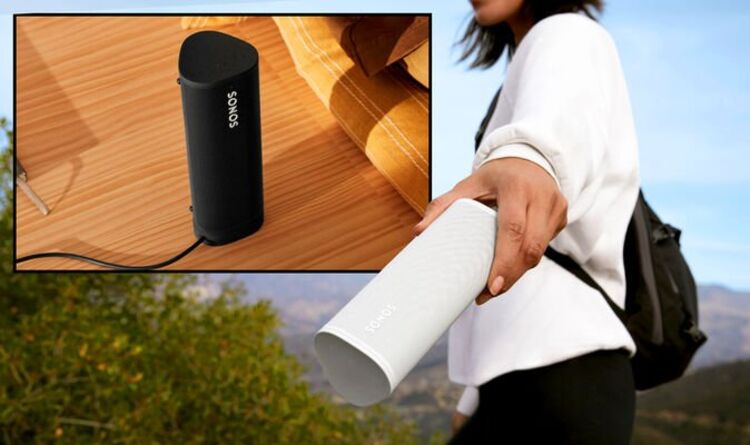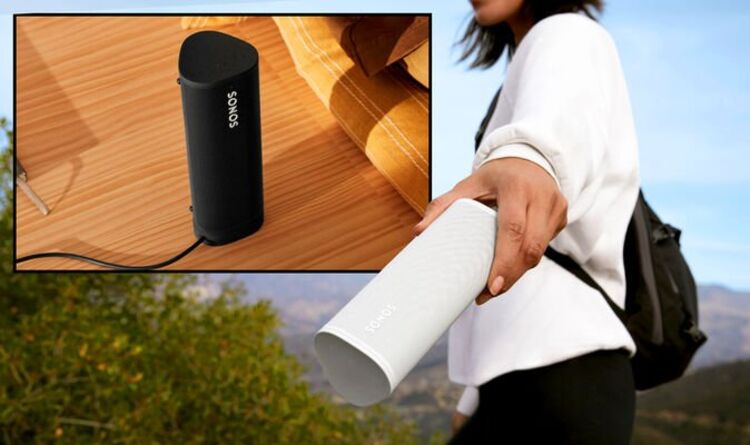 Sonos has unveiled a new speaker – the Sonos Roam SL – with its most affordable price tag yet. As the name suggests, this new addition to the lineup has the same brilliant sound and design as the Sonos Roam, which first launched almost exactly one year ago, but drops the microphone system that enables AI assistants like Alexa and Google Assistant. Other than that, there's no difference between the Sonos Roam SL and the standard Roam …except the former costs £159.
Sonos Roam already held the title for the most affordable speaker in Sonos' lineup – matching the price tag of the Sonos One SL at £179, so it's impressive that Sonos has dropped that cost again with the introduction of the new Sonos Roam SL. This clever speaker can be used like any other Sonos speaker at home – with songs, albums, playlists, radio stations and podcasts beamed wirelessly via Wi-Fi from your smartphone, tablet or PC. However, pocket the Sonos Roam SL and head outside and things get really interesting.
Sonos has included support for Bluetooth, so you'll be able to continue to listen to the Sonos Roam SL when you're away from the house. This smart home-cum-portable speaker is designed to be durable, thanks to the dust and waterproof case, so you won't need to worry about bringing the Roam SL to the pool or beach. Sonos Roam SL is rated IP67, which means that it can withstand submersion in one meter of water for 30 minutes.
It's even designed to handle a few bumps and bruises, so it should have no qualms about a few road trips, days out, BBQs or camping holidays. Even the triangular design of the speaker was chosen to enable listeners to place Roam SL vertically for a smaller footprint or horizontally to provide more stability on uneven surfaces outdoors.
Just like the original Sonos Roam, the new model has a 10-hour battery life. And when the Battery Saver setting is enabled, Sonos says this diddy speaker will be able to last 10 days or longer in sleep mode. Charging is handled via a USB-C cable or any Qi-certified wireless charger. Sonos has designed its own wireless charging cradle, which can be used as a dock when the Sonos Roam SL is inside the house and used like a standard speaker from the smart audio brand.
Sonos Roam SL is compatible with AirPlay 2, which allows iPhone, iPad, Apple Watch, and Mac owners to wirelessly beam lossless music to the speaker without pairing. As long as both devices are connected to the same Wi-Fi network, you'll be able to start sending music, podcasts, radio and more. You'll also be able to synchronise playback across multiple speakers in your home (alternatively, you can send different songs to speakers in each room). Of course, this is something that Sonos' own app allows you to do, but you'll be able to group together any AirPlay 2 speakers when relying on the Apple-developed system – even those made by rival firms, like Bose.
If you bought a Sonos Roam last year, or want to order two Sonos Roam SLs, these speakers can be paired together to listen in stereo. This is possible when away out on the road, as well as using your Wi-Fi back at home. Of course, like everything available in the Sonos lineup, you'll be able to group the speakers based on the rooms in your house, adjusting the volume with a single volume slider (something that Google can no longer offer after a US court found that it was infringing patented technology developed by Sonos) or individually.
Sonos Roam SL is available to pre-order now for £159, with the first speakers shipping from March 15, 2022.
At that price, the Sonos Roam SL is the most affordable speaker available to buy from Sonos' online store as well as retail partners such as John Lewis, Currys, and Amazon. However, the speakers launched in partnership with IKEA, dubbed Symfonisk, start from just £99. However, these Sonos x IKEA speakers are only available to buy from IKEA.
If you'd prefer to be able to request songs, check the latest headlines and traffic, and more with Alexa or Google Assistant, the Sonos Roam is still available for £179.
Published at Tue, 01 Mar 2022 14:02:00 +0000
Sonos just revealed its most affordable speaker ever, and you can buy one today