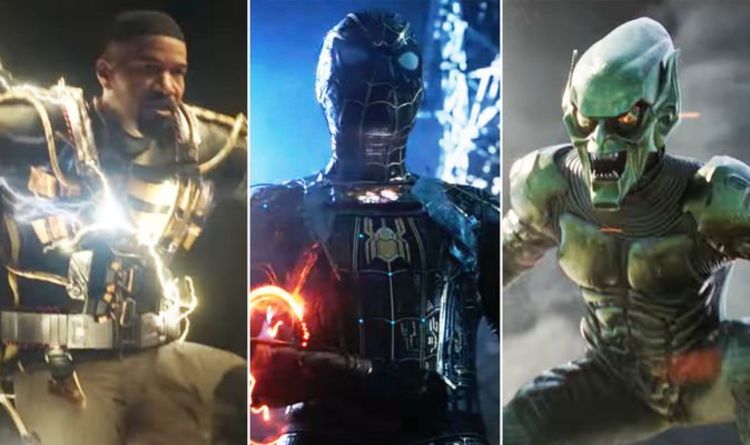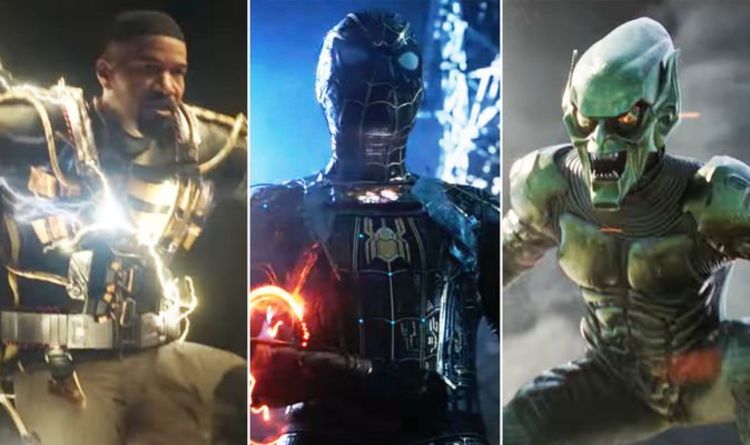 Back in 2014, Andrew Garfield's The Amazing Spider-Man 2 was released and featured a cliff-hanger ending. A defeated and imprisoned Harry Osborn's Green Goblin was looking to form a team against the Web Slinger. The other five teased by their suits on display and the end credits were Doc Ock, Vulture, Rhino, Kraven the Hunter and Mysterio.
However, The Amazing Spider-Man 3 never happened and Peter Parker was rebooted for the MCU after Sony's groundbreaking deal with Disney.
Tom Holland debuted in Captain America: Civil War before getting his first solo outing in the Marvel Studios franchise with Spider-Man: Homecoming.
Michael Keaton's Vulture was the main villain in that blockbuster, however, the end credits scene with him teased another go at the Sinister Six for Sony.
Just before he approaches Scorpion, six birds were seen flying over the window, presumably teasing the team of Spidey's nemeses.
READ MORE: 'Excited' Henry Cavill 'definitely ready' for next James Bond talks
Two years later and Jake Gyllenhaal's Mysterio was the big bad in Spider-Man: Far From Home.
And next month Holland's back for his third solo movie in Spider-Man: No Way Home. which has an incredible five villains.
But this time, rather than recasting for the third reboot of their franchise, Sony have brought back actors who played these baddies in previous movies.
They are Willem Dafoe's Green Goblin, Alfred Molina's Doc Ock, Thomas Haden Church's Sandman, Rhys Ifans' Lizard and Jamie Foxx's Electro.
No, the reason there are five villains and specifically these five from across the Marvel multiverse, is particularly significant.
Prior to Holland's MCU movies, there were five Sony outings for the Web Slinger in Tobey Maguire's Spider-Man, Spider-Man 2 and Spider-Man 3 and Andrew Garfield's The Amazing Spider-Man and The Amazing Spider-Man 2.
Surely it's no coincidence then, that the five villains returning from their movies in Spider-Man: No Way Home are ones from each of those outings.
Green Goblin was in Spider-Man, Doc Ock in Spider-Man 2, Sandman in Spider-Man 3, Lizard in The Amazing Spider-Man and Electro in The Amazing Spider-Man 2.
Now if the rumours are to be believed, Tobey Maguire and Andrew Garfield's incarnations will be joining Holland's Web Slinger against these five villains in Spider-Man: No Way Home.
So if anything, those five baddies and the two Peter Parker variants will be a nostalgic callback to Sony's previous movies.
As for the Sinister Six, the studio have their own non-MCU villain solo movies like Hardy's Venom, Jared Leto's Morbius and the upcoming Kraven the Hunter with Aaron Taylor-Johnson. But with Eddie Brock now in the MCU, surely the others will follow.
And if rumours among the insiders on Twitter are to be believed, it's these baddies who will go on to form a Sinister Six in Holland's second Spider-Man trilogy.
Spider-Man: No Way Home hits UK cinemas on December 15 and in US movie theatres on December 17, 2021.
Published at Tue, 07 Dec 2021 18:40:00 +0000
Spider-Man No Way Home: Why there are those five villains and not the Sinister Six