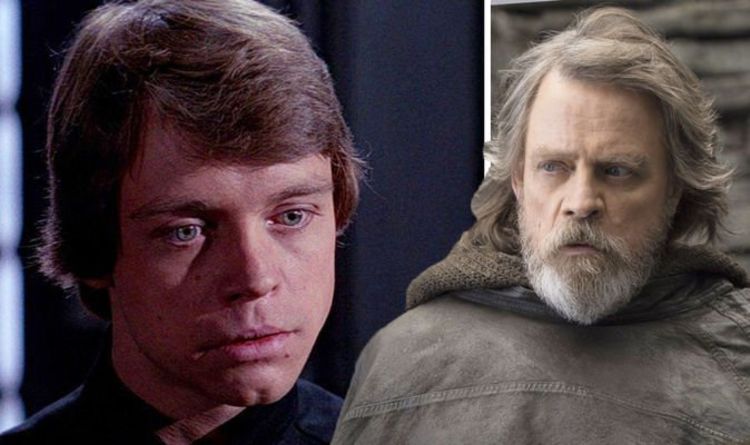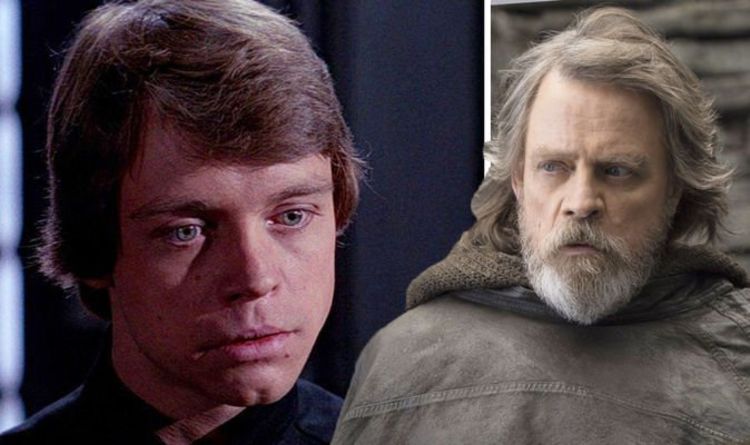 WARNING: This article contains full spoilers for The Book of Boba Fett Episode 6.
This week's episode of The Book of Boba Fett continued the story of The Mandalorian, Din Djarin, and his young companion, Grogu (otherwise known as Baby Yoda). Mando visited Grogu on his new home planet where he was being taught by the Star Wars legend Luke Skywalker. But it wasn't a happy reunion. Jedi Master Ahsoka Tano told Mando he had to leave and let his friend carve his own path without him. In a last attempt to connect to Grogu, Mando left behind a gift of Beskar chainmail for his foundling. This was then used as a weapon against Grogu.
Once Luke found out that Mando had left the Beskar behind for Grogu, he became worried. He told Ahsoka that he didn't think Grogu's "heart" was in his ongoing Jedi training. The Jedi Master also noted how Grogu had to leave behind all connections to his past life – and his past friends – in order to become a powerful Jedi.
In an attempt to coax Grogu into dedicating himself to his Jedi training, and to leave behind his past, Luke gave the youngster an ultimatum.
Luke presented Grogu his new Beskar armour. He also revealed he had Jedi Master Yoda's lightsaber, and wanted him to have it. But there was a catch: Luke would only allow him to take one. And that choice would lead him into the next step of his life.
If Grogu chose the lightsaber, he would never see The Mandalorian again, and he would have to do everything in his power to become a strong Jedi. If he chose the Beskar, Luke would send him away to be with Mando, giving up his Jedi training in return.
While fans would have certainly hated to see this option be displayed so crassly, it illustrates something dire about Luke's future.
READ MORE: Star Wars: Luke Skywalker is about to train an unexpected Jedi
In Star Wars Episode VIII – The Last Jedi the backstory of Kylo Ren was retold. Kylo Ren revealed he was being trained by Luke in the ways of the Force, but everything changed on one fateful night when Luke felt a disturbance in the Force.
He felt this power coming from Ben Solo while he was sleeping. He felt the evil that was ever-present in his family's lineage bubble up. This made him scared, so he turned on his lightsaber while standing over Ben's bed, debating whether to remove all risk of another evil Force-user being born.
Ben woke up and witnessed his uncle about to murder him. And it was at this moment Ben Solo turned his back on the Light Side of the Force and truly became Kylo Ren.
DON'T MISS…
Star Wars: Luke Skywalker is about to train an unexpected Jedi [INFO]
Star Wars original trilogy legend announces return [NEWS]
Star Wars leak: Darth Vader prequel 'retcon' introduces Grogu early [LEAKS]
In Luke's mind, in the moment, there was only good or bad for Ben Solo. A binary option. He was ultimately mistaken, and it cost him his nephew and the future of the New Jedi Temple. This is the same mistake he is making with Grogu.
Grogu's almost impossible decision comes down to becoming the Jedi he was destined to be or losing his family forever.
A draconian choice like this is a perfect way to breed hate within Luke's Padawans.
If Grogu is forced to choose, he will likely go back to Mando. And if Luke loses his first (and only) Jedi, the future of his Jedi Temple is likely doomed.
That is, if the story's timeline continues to head towards the sequel trilogy (Episode VII, VIII and IX). If the timeline splits, anything could happen.
The Book Of Boba Fett is available on Disney Plus.
The Star Wars saga is available on Disney Plus.
Published at Wed, 02 Feb 2022 10:36:26 +0000
Star Wars: Luke Skywalker just cemented his own downfall