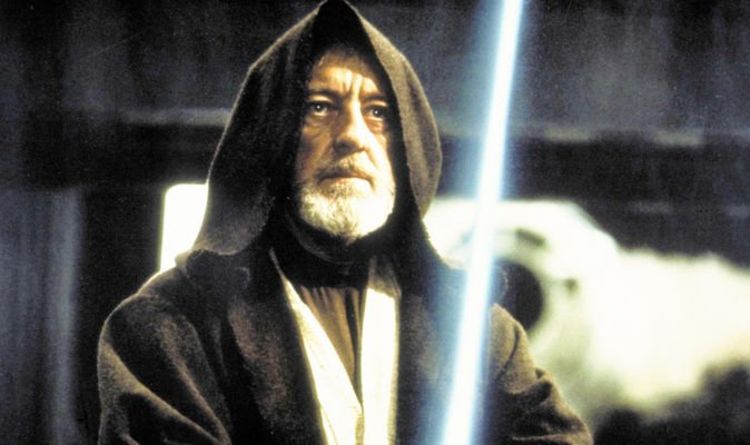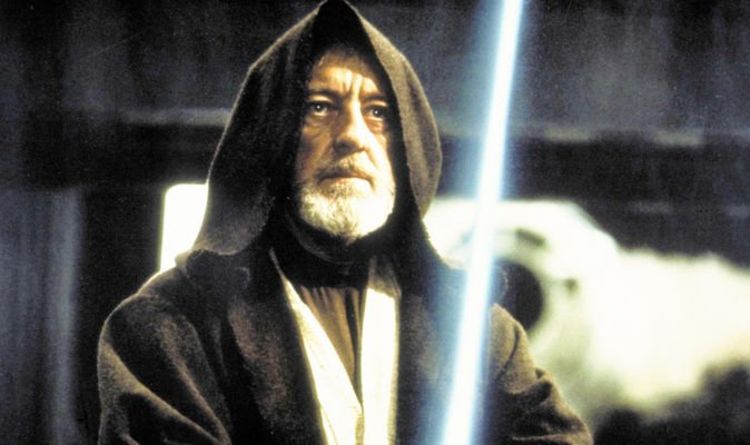 When director George Lucas first released Star Wars in 1977 the characters Luke Skywalker and Darth Vader were not yet household names. Because of this, a lot of scepticism was held over the big-budget science-fiction film that surrounding an ancient religion and masked evildoers. One of the film's biggest sceptics was the star behind Obi-Wan Kenobi, Sir Alec Guinness.
At the time Guinness was already a well-known actor having starred in such enormous productions as The Bridge on the River Kwai, The Horse's Mouth and Lawrence of Arabia. He also found even bigger fame in 1965 when he appeared in Doctor Zhivago as Lieutenant General Yevgraf Andreyevich Zhivago.
Despite the fact he had appeared in a number of outrageous films in the past, Star Wars really rubbed him the wrong way.
In a letter penned to his friend Anne Kaufman, Guinness said: "I have been offered a movie (20th Cent Fox) which I may accept, if they come up with proper money. London and N Africa, starting in mid-March."
He went on: "Science fiction – which gives me pause – but is to be directed by Paul [George] Lucas who did American Graffiti, which makes me feel I should."
The esteemed actor added: "Big part. Fairy-tale rubbish but could be interesting perhaps."
READ MORE: Star Wars: Young Luke Skywalker 'to be played by Spider-Man star'
Guinness did go on to accept the role of Ben Kenobi / Obi-Wan Kenobi, but his problems with the film continued to irritate him.
In another letter, Guinness wrote: "New rubbish dialogue reaches me every other day on wadges of pink paper – and none of it makes my character clear or even bearable.
"I just think, thankfully, of the lovely bread, which will help me keep going until next April even if Yahoo collapses in a week."
He added: "I must off to studio and work with a dwarf (very sweet – and he has to wash in a bidet) and your fellow countrymen Mark Hamill and Tennyson (that can't be right) Ford. Ellison (? – No!) – well, a rangy, languid young man who is probably intelligent and amusing. But Oh, God, God, they make me feel ninety – and treat me as if I was 106. – Oh, Harrison Ford – ever heard of him?"
What do you think? Join the debate in the comments section here
Guinness did eventually change his tune, however.
In his autobiography, the actor wrote about the first time he ever saw the finished version of A New Hope (which was then just titled Star Wars).
He wrote: "It's a pretty staggering film as spectacle and technically brilliant. Exciting, very noisy and warm-hearted.
"The battle scenes at the end go on for five minutes too long, I feel, and some of the dialogue is excruciating and much of it is lost in noise, but it remains a vivid experience."
After being killed off in A New Hope, Guinness did make brief appearances in the two sequels, The Empire Strikes Back and Return of the Jedi.
The actor also negotiated a staggering 2.25 percent payout from all royalties from the films, meaning he made a lot of money over the next few decades as Star Wars continued to bolster his wealth.
In his autobiography, he modestly added: "Let me leave it by saying I can live for the rest of my life in the reasonably modest way I am now used to, that I have no debts and I can afford to refuse work that doesn't appeal to me."
The Star Wars films are available on Disney Plus now.
Published at Thu, 17 Jun 2021 09:27:00 +0000
Star Wars: Obi-Wan Kenobi star Alec Guinness hated 'bl***y awful' script