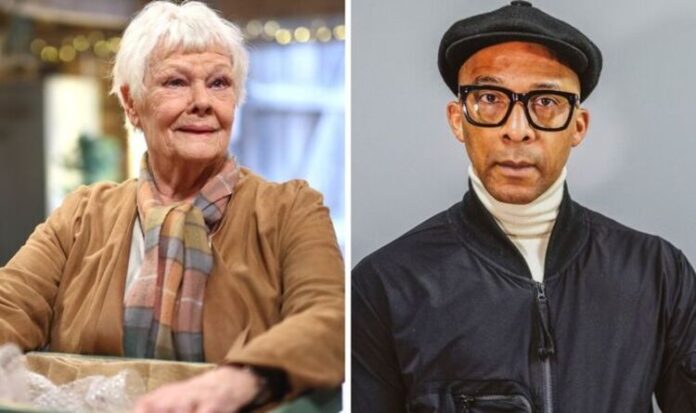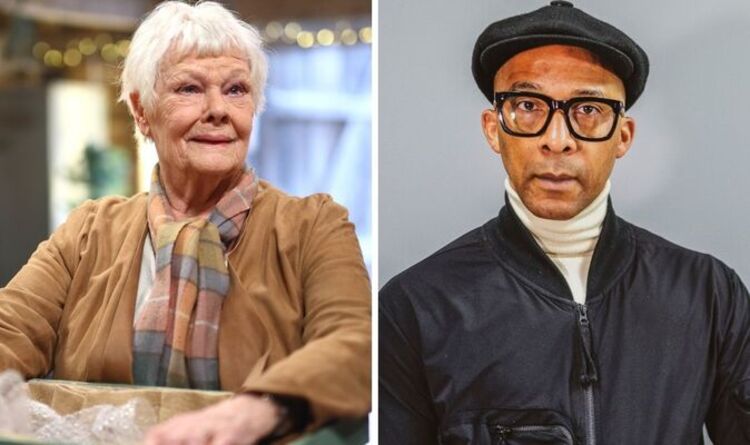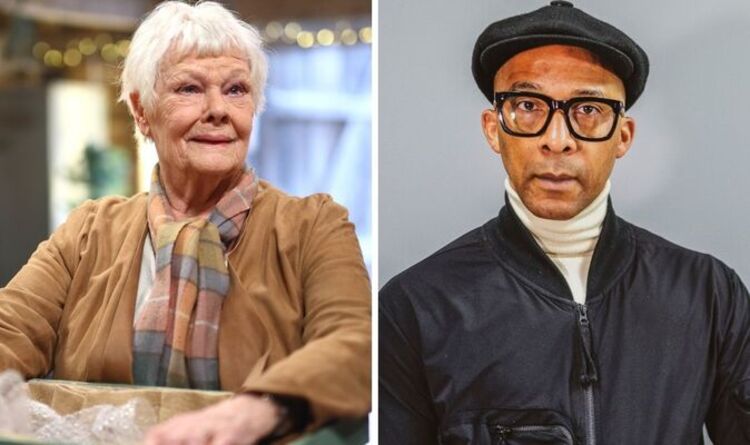 On Friday night, BBC viewers will tune in to watch a The Repair Shop special featuring guest stars Dame Judi Dench, Dawn French and Jennifer Saunders. The one-off sketch is being shown all in aid of charity for Comic Relief. However, in a new interview, comedians Dawn and Jennifer opened up about what it was like filming with furniture restorer Jay Blades.
The Vicar of Dibley actress admitted that Judi was blown away by Jay while filming for the sketch.
The special saw Dawn and Jennifer reprising their characters, The Extras for one night only.
Speaking about why the trio struggled to concentrate throughout the episode, Dawn explained they were "fangirling" over everyone.
"Then we bring our friend Judi in as well," the actress said. "You're going to have to rescue Jay Blades at the end of the day from Judi's clutches, and then we'll be next in line."
READ MORE: Coronation Street youngster Jack Webster exits in heartbreaking twist?
Jennifer added to the Daily Mirror: "And she's a huge fan, Dame Judi. 'Oh, he stole my beating heart,' is what she said."
The skit will see Dawn and Jennifer as The Extras trying to blag a free fix from the team.
Although, things take a chaotic turn when they meet The Repair Shop star Jay.
However, when the expert realises they are more extroverts than extra-keen to have their loved belongings repaired, he sends them packing.
Jennifer went on to say: "As I watched The Repair Shop I thought all I could ever see was these characters going into The Repair Shop, or me and Dawn pretending to mend something or imitating the characters.
"You know, I just thought, this is the show for us. Then Comic Relief said we've got The Repair Shop and it was like the perfect thing. It was so perfect."
Jay admitted he couldn't believe the amount of chaos the two actresses caused on set.
"We're always surprised by what we see in the barn, but trust me, we've not seen anything like this in the barn before – you must watch it to see how funny it was.," the expert admitted."
He added: "For fans of the show it's a real treat."
The Repair Shop made a return to BBC on Monday, March 14.
In each episode, members of the public will bring their much loved but broken family treasures for the team to breathe new life into them, while also revealing the personal stories behind the items.
Since the series began, The Repair Shop has transformed over 430 loved but broken treasures and brought the memories they hold back to life.
Comic Relief begins at 7pm on BBC One.
Published at Mon, 21 Mar 2022 00:47:00 +0000
'Stole my beating heart' Judi Dench pays tribute to The Repair Shop's Jay Blades