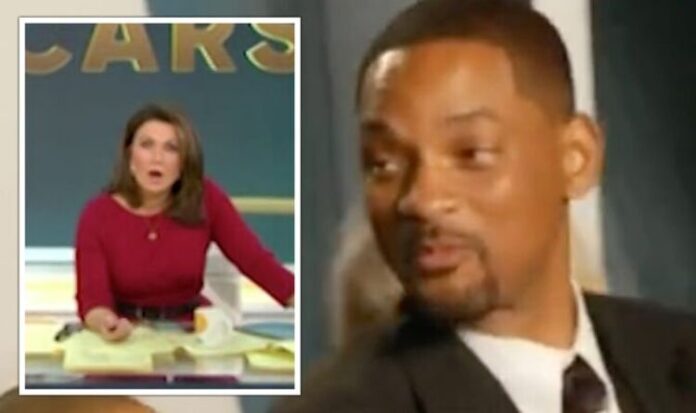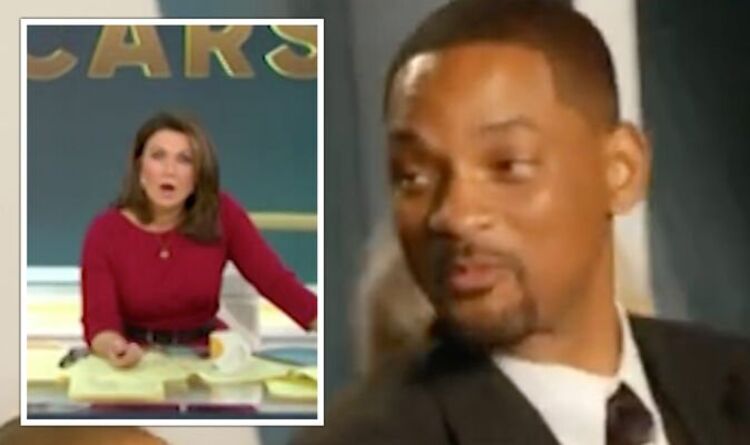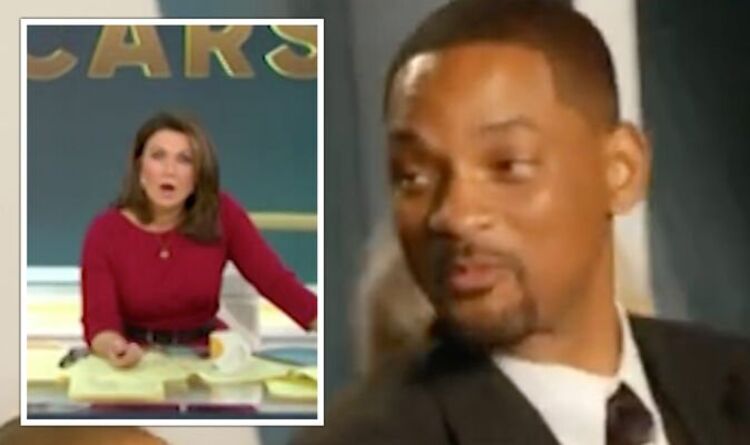 Will Smith faced backlash after taking to the Oscars 2022 stage to slap presenter Chris Rock after he made a joke about his wife, Jada Pinkett Smith's, alopecia. The veteran Hollywood actor walked up to Rock and delivered a strong blow to his head, with the presenter laughing as Will Smith walked back to his seat. Good Morning Britain's Noel Phillips said he had been told not to ask questions about the incident as he met with attendees following the ceremony, with star Kevin Costner completely avoiding questions about Will Smith.
"So you had the manager actually saying, 'don't ask the questions?'"
Will Smith walked up the stage to confront Chris Rock after he appeared to mock Jada Pinkett Smith, however, it is not clear whether the actor was aware of her suffering from the condition causing hair loss.
The comedian had his hands behind his back when Smith threw an open hand at his face that produced an audible smack, and in a form befitting an action movie star.
The audience laughed at the exchange thinking it was part of a skit, as Rock himself appeared to be laughing as he said: "Oh, wow! Wow. Will Smith just smacked the s**t out of me."
READ MORE: 'Can't use excuse of defending her' Susanna Reid furious at Will Smith's Oscars 'assault'
The actor delivered his speech through tears, saying: "Richard Williams was a fierce defender of his family.
"Art imitates life – I look like the crazy father, just like they said about Richard Williams. But love will make you do crazy things."
He added: "I hope the Academy invites me back."
The Academy did not say whether Smith would be invited back for future shows, but said on Twitter, "The Academy does not condone violence of any form."
Published at Mon, 28 Mar 2022 07:17:00 +0000
Susanna Reid staggered as GMB told DON'T ask on Will Smith as Kevin Costner skirts probe