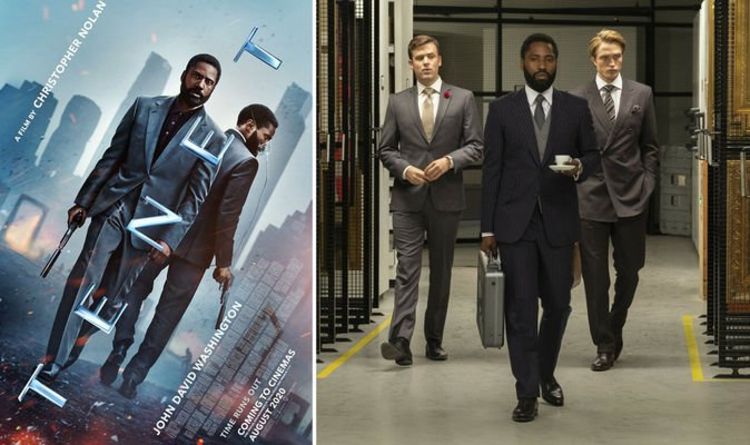 Tenet movie REVIEWS: 'Ferociously entertaining' James Bond tribute BUT 'hard to follow'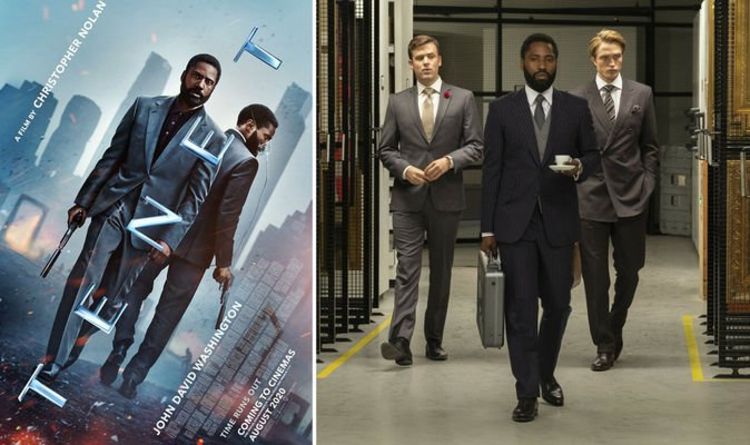 After over a month of delay, Christopher Nolan's latest blockbuster in Tenet finally hits cinemas next Wednesday. The mysterious James Bond-inspired spy thriller sees the likes of John David Washington and Robert Pattinson use a form of time travel called inversion. And now the first reviews have landed, mainly praising the movie, but pointing out a few flaws including its overtly complex plot.
Daily Star
Bamboozling, bold, wildly spectacular – this could be the perfect curtain-raiser for this year's delayed blockbuster season.
Empire
By the time it's done, you might not know what the hell's gone on, but it is exciting nevertheless. It is ferociously entertaining.
Total Film
The stakes have never been higher, but Tenet is exactly the film cinemas need right now.
London Evening Standard
To point out that Tenet has flaws feels ungrateful. It's like slagging off Santa. But, I confess, some of the yick yacking – vis a vis physics, metaphysics and so on – made me sleepy… Those quibbles aside, Tenet is an eye-popping, ground-breaking blast.
READ MORE: Tenet: Christopher Nolan compares time-bending film to romantic COMEDY
Hollywood Reporter
Altogether, it makes for a chilly, cerebral film – easy to admire, especially since it's so rich in audacity and originality, but almost impossible to love, lacking as it is in a certain humanity.
The Telegraph
Christopher Nolan's time-bending action spectacular is the perfect film to get us back in cinemas – one viewing just won't be enough
The Independent
Tenet is a thrilling place to get lost in.
The Times
The real joy of the film, nonetheless, is the sheer spectacle.
Digital Spy
An original and mind-bending take on a spy movie… Solely in terms of technical aspects, it's an incredible feat of filmmaking.
IGN
Seek it out, if only to marvel at the entertainingly inane glory of what we once had and are in danger of never having again.
LA Times
Nolan's latest may well be full of sound and fury, signifying nothing, or it may signify something imponderably resonant, and signify it forward, backward and inside out. Does your head hurt yet?
New York Times
Seek it out, if only to marvel at the entertainingly inane glory of what we once had and are in danger of never having again.
DON'T MISS
Tenet reactions: Christopher Nolan's epic detailed [REACTIONS]
Top Gun 2, Star Wars, Avatar, Spider-Man get NEW release dates [RELEASE DATES]
Inception ending theory: Does this prove Cobb is NOT dreaming? [INCEPTION]
The Wrap
In the end, "Tenet" isn't one of Nolan's most satisfying films. But after I've seen it four or five more times, maybe I'll change my mind.
Den of Geek
The most important film of the year is a heavy weight to carry, and Tenet for the most part pulls it off.
"This may not be a perfect film but it could just be perfect cinema."
Of course, not every critic gave Tenet a four or five star review, with a few feeling Nolan wasn't quite up to scratch this time around.
The Guardian
The world is more than ready for a fabulous blockbuster… It's a real shame Tenet isn't it.
Indie Wire
What's really there to untangle, beyond loops of string and a whole lot of smoke rings?
Tenet's mysterious synopsis reads: "Armed with only one word—Tenet—and fighting for the survival of the entire world, the Protagonist journeys through a twilight world of international espionage on a mission that will unfold in something beyond real time. Not time travel. Inversion."
Tenet is released in UK cinemas on August 26, 2020.
Published at Fri, 21 Aug 2020 17:42:00 +0000