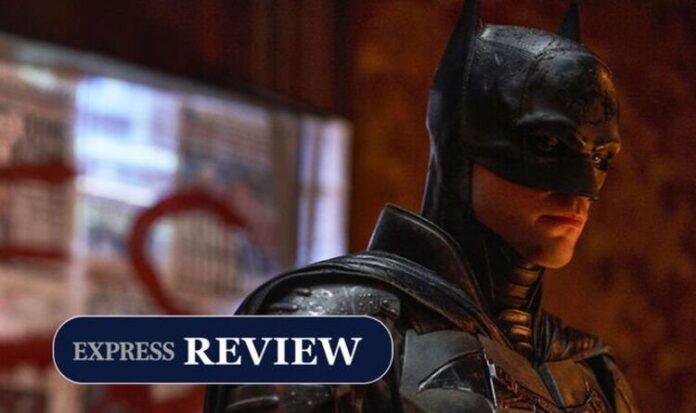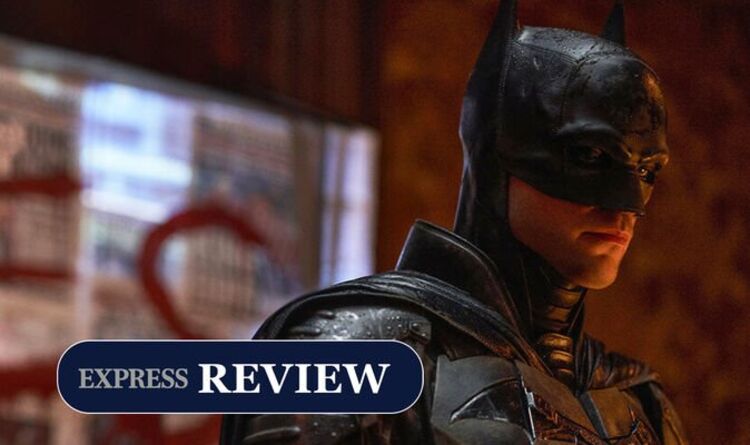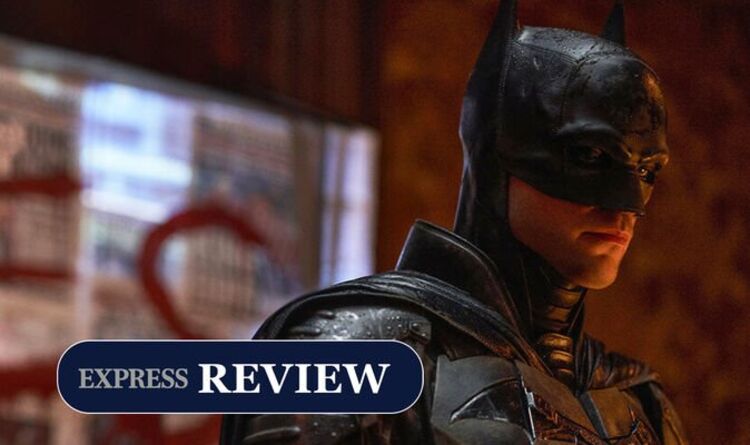 The Batman feels like a turning point for the Caped Crusader. Christopher Nolan revitalised the comic book movie industry with his Dark Knight trilogy, but he vowed not to return to Gotham after "concluding" the series with The Dark Knight Rises. Ben Affleck, on the other hand, crashed and burned under the weight of Warner Bros' franchise plans after one (and a half?) movies – despite having perhaps the most accurate Batman aesthetic to date. Fast forward a few years and the announcement of Robert Pattinson as the newest Bruce Wayne left fans of the World's Greatest Detective worried.
They didn't need to be.
The Batman begins two years into Bruce's journey as the scourge of the night. A thick, edgy, classic noir monologue looms over a montage of crimes playing out in Gotham City on Halloween night. And the Bat has placed the responsibility of the entire city's safety firmly on his shoulders. He berates himself over who to help. "I can't be everywhere," he growls as a shop gets robbed at gunpoint. But when Batman decides which bad guy to take down, he does so with a brutality that has not yet been seen in the previous iterations of the character.
Pattinson is flawless in this gritty, visceral rendition of the Batman. His punches land with the satisfying-yet-skin-crawling cruelty that makes it almost seem like he derives pleasure from breaking bones.
Christian Bale's Dark Knight made a point of using "fear" as a weapon against his enemies, but Pattinson's version goes a step further: He incites sheer terror. Thugs run at the thought of him. Even the people he saves are terrified of what he might do to them.
When the sun rises Bruce reminisces on his night of violence in a journal. "I force myself to remember," he tells himself, and the viewers, in a soliloquy that is comparable to the opening pages of a gothic novel, matching the dark style of the film's three-hour runtime.
Pattinson's performance shows Bruce begrudgingly venturing into the slick Gotham City every single night to save those in need. But there is a lot of complexity behind his actions. He doesn't do it out of the goodness of his heart, or to save lives, he does it because he feels obligated. Who else if not him?
Thankfully, this new Batman isn't built on muscle – quite the opposite. Bruce quickly proves he is (almost) always the smartest man in the room. He glances over crime scenes and makes deductions effortlessly. He is written like a criminological Rain Man, or Robert Downey Jr's Sherlock Holmes (or the Arkham Asylum video games). He is patient, meticulous, and fascinating to watch.
None of this dense characterisation could work without Pattinson's truly masterful performance, however. The former Twilight actor delivers, without a doubt, the greatest on-screen Batman portrayal of all time. He is scary, intelligent, dangerous. A true chaotic good entity with few allies and a growing list of enemies. He is the definitive Batman.
Director Matt Reeves enhances Batman's portrayal in endless ways. The elaborate plot is more neo-noir thriller / murder-mystery than superhero romp. Not only is it intriguing, but it is full of details that will no doubt be picked up in subsequent viewings in the months to come.
But Reeves' greatest gift to Batman fans is its glorious cinematic scope. This is the most artistic version of Batman's story to date. Every inch of the film's reel has been painstakingly planned, making it feel like a Bizarro version of a Blade Runner movie a lot of the time.
Reeves also seamlessly weaved in the stories of Jim Gordon and Selina Kyle – who unexpectedly have a lot more to do with the film's plot than I had anticipated.
Zoë Kravitz' Catwoman gives a unique, real-world perspective of what The Batman really is, while Jeffrey Wright's Gordon is the most subtly interesting character in the film. Although he emanates a true good persona that struggles with the heinous acts going on around him, he never loses his edge. A really fantastic addition to the story.
However, Reeves obviously spent a lot of time developing Batman's latest foe: The Riddler.
The killer announces himself to the world by murdering a political figure in Gotham. And, while not much can be said about Paul Dano's excellent nemesis without spoiling the plot, I can confirm the comparisons made between the murderer and Seven's John Doe, or the real-life Zodiac serial killer, are spot on.
Dano's Riddler feels like a monster in a horror movie. His haunting presence can be felt in almost every scene, before he is dragged into the 21st century in a realistic, harrowing way.
His morbidly intriguing performance can only be compared to Anthony Hopkins in The Silence of the Lambs; a terrifying display that was hinted at in his also excellent appearance in Denis Villeneuve's 2013 hit Prisoners. I just wanted to see more of him.
With Reeves already speaking about plans for The Batman 2, there are certainly a number of avenues this new story could go, but for now, this is the only adaptation of Batman fans ought to concern themselves with.
The Batman hits cinemas on March 4, 2022.
Published at Mon, 28 Feb 2022 17:02:00 +0000
The Batman review: The world's greatest Batman