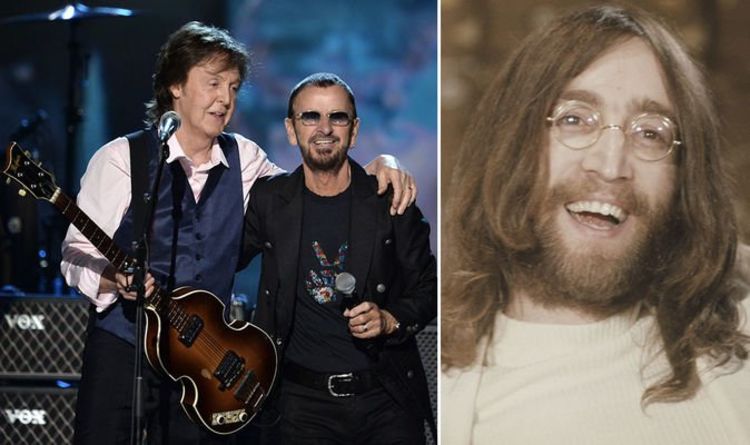 The Beatles: Paul McCartney and Ringo Starr celebrated John Lennon's 80th in TOUCHING way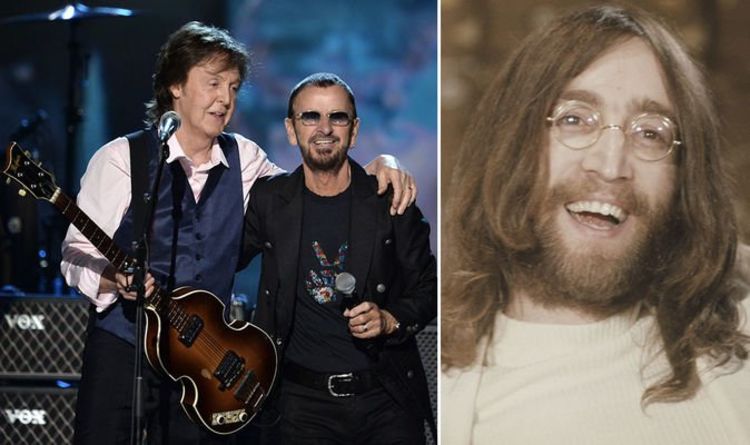 Last Friday, October 9 marked what would have been John Lennon's 80th birthday. To celebrate both surviving members of The Beatles Sir Paul McCartney and Sir Ringo Starr shared touching tributes. Firstly, Sir Paul posted a snap of him and John working on lyrics in a studio together.
Sir Paul wrote: "I love this picture, it reminds me of the bond between us. Happy 80th John. Love Paul."
While Sir Ringo Starr posted a picture which included a photo of himself and his Bond girl wife Barbara Bach.
In front of which is a CD titled Ringo Listen To This Compact Disc. featuring a snap of John Lennon with his tongue out.
The 80-year-old wrote: "Let's celebrate John's 80th birthday with come together Friday, 9 October I still miss you man peace and love to Yoko Sean and Julian."
READ MORE: The Beatles: John Lennon on Paul McCartney HOURS before death
In his final interview on the day he died, John Lennon said how much he cared for Paul McCartney.
Kenneth Womack is the author of a new book called John Lennon 1980: The Last Days In The Life.
And rather than focusing on the star's murder, the book celebrates his creativity and activities throughout the last year of his life.
Express.co.uk asked him if Lennon and McCartney were made up by 1980 and the author was adamant that they really were.
Womack said: "I do think so. I don't think there's any doubt about that. I think they were good in the ways they needed to be."
He pointed out how Lennon had basically expressed this during his final interview with San Francisco DJ Dave Sholin. Womack said how Sholin had told him: "God, I wish I'd recorded [John talking about Paul]."
But the interviewer has recounted what Lennon said to him about McCartney and it's really quite touching. Lennon said of McCartney, just hours before his death: "He's like a brother. I love him.
"Families, we certainly have our ups and downs and quarrels. But at the end of the day, when it's all said and done, I would do anything for him. I think he would do anything for me."
Published at Tue, 13 Oct 2020 09:51:00 +0000