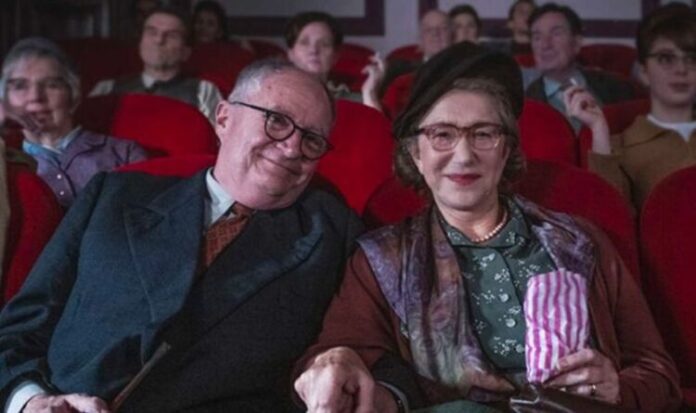 The true story of Geordie cabbie Kempton Bunton's 1961 nocturnal visit to London's National Gallery sounds more implausible than the one about the Duke Of York's unseen trip to Woking's Pizza Express.
Following his arrest, the 60-year-old Bunton (a never-better Jim Broadbent) told police how he transformed into a cat thief, vaulting through a window, evading security guards and making off with a famous Goya painting. His motive? To hold it to ransom until the Government agreed to give free TV licences to pensioners. The Duke feels more Ealing comedy than true-crime caper.
Bunton, as his exhausted wife Dorothy (Helen Mirren) knows all too well, is a rebel with many causes. His first stunt is to fix his TV set so it can only receive ITV. The local paper loves it. The BBC, not so much. Bunton is handed a short prison sentence for non-payment of the "unfair" licence fee.
After losing his job for giving free cab rides to the needy, he learns that the National Gallery has spent £140,000 (equivalent to more than £3m now) of taxpayers' money on Francisco Goya's portrait of the Duke of Wellington.
"A half-baked portrait by a Spanish drunk," snorts Bunton to his grown-up son Jackie (Fionn Whitehead). He begins to plan a secret visit to London.
Cleverly, late director Roger Michell (Notting Hill) only offers a glimpse of the heist, instead focusing on the long months the Duke spent in the back of Bunton's wardrobe.
When he's finally hauled in front of the court, Bunton finally has a chance to lay out his vision of a more decent, less divided Britain. "I am you, you are me," he tells the jury with twinkly-eyed sincerity. The Duke couldn't have arrived at a better time.
Published at Fri, 25 Feb 2022 13:58:57 +0000
The Duke REVIEW: A never-better Jim Broadbent stars in wonderful underdog drama