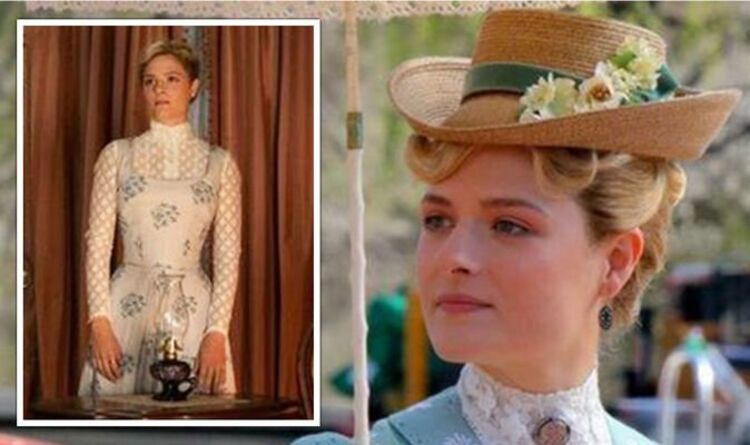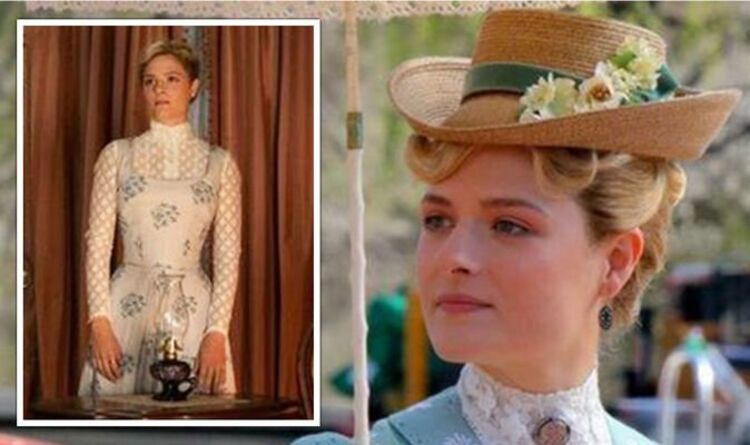 Serving dramatic looks and extravagant gowns, The Gilded Age continued to wow viewers every episode. The glamour of 19th century Manhattan, accompanied by the high society battlefield, gave an array of cutting edge looks. Recalling how she designed the costumes, Kasia Walicka-Maimone revealed the secrets behind Marian Brook (played by Louisa Jacobson) and her pastel coloured gowns.
Each character within the series has their own unique style, especially Marian, as her looks after often fresh and pastel coloured.
Speaking exclusively to Express.co.uk, Kasia detailed how she incorporates each character's personality into the gowns and men's suits.
Kasia explained how she starts her designing process and said: "You create and you build a strategy for creating each character, and it is colour, texture patterns, shapes, all of those elements become the building blocks.
"It is like a piece of a puzzle, you build their personality with history like it's all coded, so it's very a specific, anthropological approach.
READ MORE: 'They're nutters!' Petrol protesters slammed by Mike Parry
"With Marian, because she came from Pennsylvania because she came from a small rural town, we assumed that she didn't have much of a female influence in her household.
"So her choice is that also she isn't exposed to this grand fashion of the times, so her style at the beginning is much more conservative, much more restrained and much more driven by aesthetics of a small town.
"Then it becomes this thing of versing the big city, so I chose those colours as Marian is described by Julian.
"You know she is a very innocent woman yet with a strong opinion because she was brought up as a very independent soul, outspoken person," she explained.
"Then once the design part is figured out and steeped in historical research, then there is the part of making the dresses which is always a whole other dimension."
Kasia praised the design team, tailors and everyone who is involved in the making of the gowns as each and everyone becomes a giant project.
She described the moment of seeing the final project as "incredible joy" and when the intended design comes to life.
"There is the collaboration with hair and make up and creating the whole look and the persona and in all of this film making is an extremely collaborative piece."
In the finale of season one, fans were exposed to a major revelation about the Russells' French chef Monsieur Baudin (Douglas Sills).
Whilst the Russell family loved "Monsieur", it was exposed he was not French at all and was a man named Borden from Wichita.
Season two could be set to feature more scheming from Mrs Russell (Carrie Coon) as she attempts to cement her place in the city's social order.
The Gilded Age is available to watch on streaming service NOW and HBO.
All nine episodes of THE GILDED AGE are available to buy across all major digital platforms now and to pre-order on DVD and Blu-ray™
Published at Sun, 17 Apr 2022 00:00:00 +0000
The Gilded Age: The message behind Marian Brook's pastel gowns explained