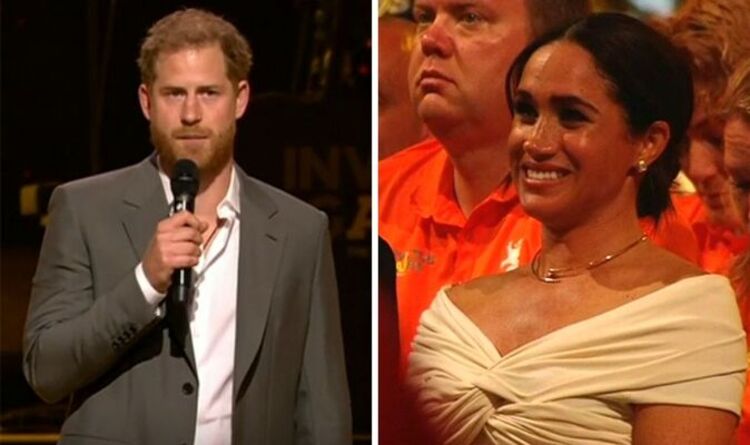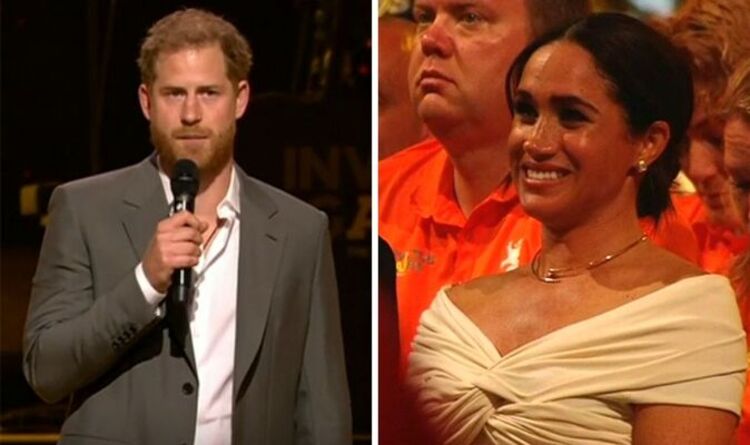 Prince Harry first launched the Invictus Games in 2014 and since then has been a hot talking point along with his wife The Duchess of Sussex Meghan Markle. The sporting event takes place every two years, and after delaying 2020's games due to the Covid pandemic, the long-awaited event has divided fans online.
Harry and Meghan attended the 2022 Invictus Games at The Hague in the Netherlands.
Harry set up the event "to demonstrate the power of sports to inspire recovery, support rehabilitation and to demonstrate life beyond disability".
Despite the noble cause of the event, not everyone was a fan of the coverage they received.
Viewer @WildYonder2 tweeted: "It's disgusting and despicable that the #InvictusGamesNL has turned into the Harry & Meghan show. #InvictusGames."
Read More: Coronation Street theory: Heartache for Eileen Grimshaw as she learns George's secret
"My heart has broken for him, he has infuriated me & he has made me proud. He has grown up in public & is as flawed a human being as any of us. But our #PrinceHarry has created something truly wonderful in the #InvictusGames. #LestWeForget." [Sic]
@CreateTC couldn't speak highly enough of Harry and said: "Prince Harry deserves an absolute world of credit for what he's done with @WeAreInvictus.
"Phenomenal impact. It is utterly beyond me how the #InvictusGames (or indeed Harry himself) are not regularly held up as a major source of British national pride." (sic)
Meghan paid tribute to her husband in an emotional speech as she welcomed him to the stage.
She gushed: "I could not love and respect him more and I know that all of you feel the same because he is your fellow veteran, having served two tours of duty in Afghanistan and 10 years of military service."
Over 500 competitors will be attending the games over the week, with the participants coming from 20 nations.
Over the six years the event has existed, hundreds of former surviving military professionals have shown their appreciation for the event and how it has helped him.
As a former serviceman, Harry founded the games to give other veterans and serving personnel the chance to compete in sporting activities they specialised in.
Now residing in California, Harry has returned to the UK twice since he relocated.
He came back once for the funeral of Prince Philip in April 2021, and a few months later to join his brother for the unveiling of a statue in tribute to his late mother, Diana, Princess of Wales.
The Invictus Games is covered on BBC One and on BBC iPlayer.
Published at Sun, 17 Apr 2022 16:11:00 +0000
'The Harry and Meghan Show': Invictus Games viewers divided over couple's coverage