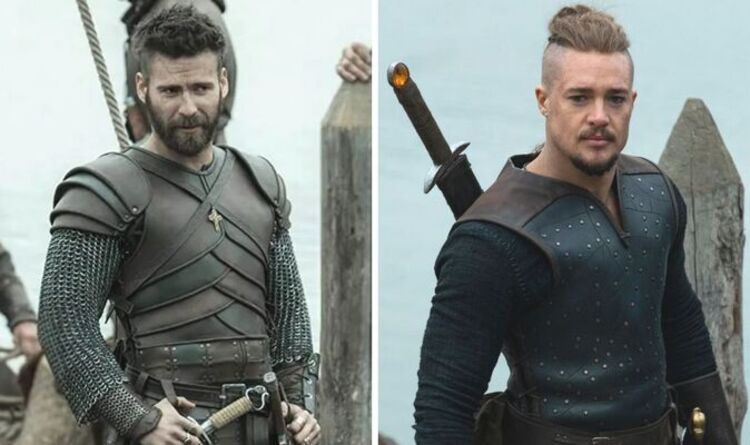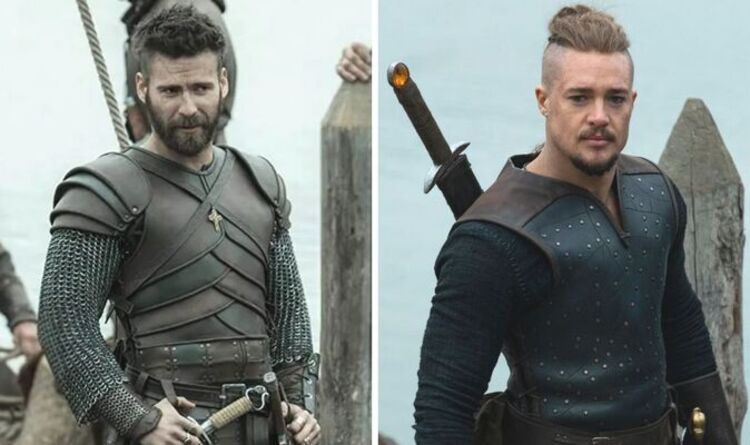 The Last Kingdom will finally be returning to Netflix for its fifth and final season after premiering its season four finale in April 2020. Ahead of its release Finan star Mark Rowley opened up about the behind-the-scenes of the series and paid tribute to Alexander Dreymon, who directed an episode.
Since The Last Kingdom began airing on Netflix, the action-packed historical drama became an instant hit with fans keen to follow Uhtred's (played by Alexander Dreymon) journey.
The series is the onscreen adaptation of a novel series of the same name by Bernard Cornwell and, although there are 13 books, the show will end at season five.
With the fifth and final instalment filmed and expected for release this month, actor Mark Rowley, who starred as Finan, paid a touching tribute to his co-star Alexander Dreymon.
Dreymon, who became the face of the series, extended his skills to behind the camera and directed the second episode.
READ MORE: The Rookie faces backlash as viewers complain over change to series
When Rowley asked what it was like working with Dreymon as a director, the actor revealed: "Working with Alex as a director was just phenomenal.
"It really was something great. He would give fantastic notes, he knows all the characters so well that he can give really accurate and subtle notes as well.
"So, when you're working with him, he'll give you something and it'll bring a different energy shift into the scene.
"He would sometimes be doing a scene with you, and he would be thinking as the actor and the director at the same time."
The Last Kingdom followed Uhtred on his journey to reclaim Bebbanburg from his uncle, who wanted him killed.
Throughout the series, his loyalties were constantly tested as he was often forced to choose between the kingdom of his ancestors and the people who raised him.
Actor Dreymon opened up about directing episode two and disclosed: "First of all, I'm just hugely grateful to Carnival for giving me that opportunity and for placing their trust in me.
"It's a huge production with a lot of moving parts, very technical aspects and I spent as much time in front of the camera as I did behind the camera, so I was definitely thrown in at the deep end but I'm completely in love with it, I'm just so grateful to have been able to do it."
The actor turned director continued: "There's just no way of knowing the breadth of the director's responsibilities and what it means to carry the weight of that unless you do it.
"I thought I knew, but I really had no idea. It gave me even more honour and respect for that part of our world.
"It made me want to help the directors that I'm working with even more than before. To get them to be able to do their job because they have so much to take care of."
Dreymon concluded: "I think in the future in any way that I can take weight off of their shoulders in a productive way, in my role as an actor, I'll endeavour to do."
The Last Kingdom season 5 will premiere on Netflix on Wednesday, March 9.
Published at Thu, 03 Mar 2022 01:56:56 +0000
The Last Kingdom's Finan star pays tribute to Alexander Dreymon over new role 'Phenomenal'