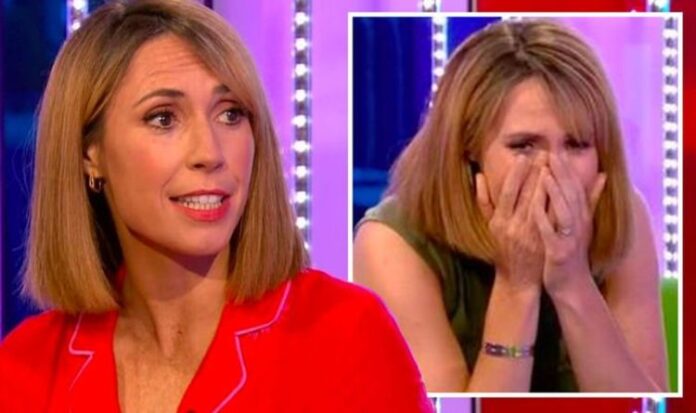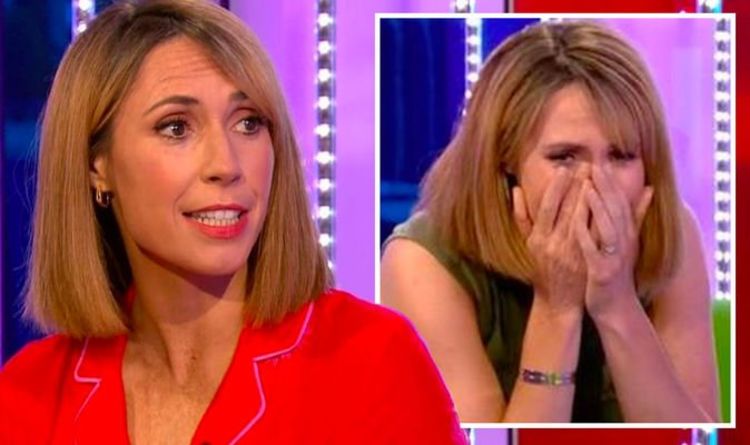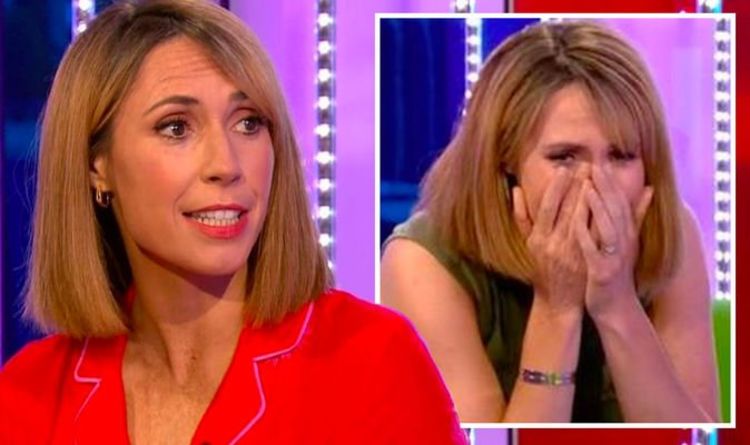 The One Show usually airs on weekday evenings from 7pm and sees Alex, 44, speaking with a number of celebrity guests. On Friday nights, she is joined by former Boyzone star Ronan Keating, 44, but neither of them will appear on screen tonight. This is because the BBC One schedule will be dominated by coverage of the first game of Euro 2020, which had been postponed last year due to the coronavirus pandemic.
Instead of seeing Alex on their television, viewers will be greeted by Gary Lineker, 60, from 7pm as the Euros are officially declared open.
With the championships taking part in 11 host cities, there won't be the fanfare a ceremony would usually get.
However, by 8pm, the first game will be underway as Italy faces Turkey in the first group stage match at Rome's Stadio Olimpico.
Coverage of the Group A fixture is expected to continue until 10:10pm when the BBC News at 10 will air in its usual spot.
The broadcaster's schedule for the next four weeks will face some major disruption, with EastEnders also airing at different times to usual.
READ MORE: Phillip Schofield and Holly Willoughby leave Andrew Neil in tears
It was announced at the end of Thursday's edition of The One Show that the programme would not air until Monday, June 14, 2021.
Ronan made the statement as he told viewers: "We're not here tomorrow because of the Euros but we'll be back on Monday talking to Sir Ian McKellan and singer HRVY.
"See you then," he concluded as Alex also bid farewell to those who had been watching the programme from home.
Though, it won't be long until the mother-of-two leaves the show temporarily as she takes a prolonged absence from her duties.
Ronan and Jermaine Jenas, 38, will be continuing to host the show and are likely to be joined by a number of starts filling in for Alex.
This rota-style replacement structure has been used before when the mother-of-two was pregnant with her second child a couple of years ago.
Anyone from Angela Scanlon, 37, to Stacey Dooley, 34, or Angellica Bell, 45, could be stepping into Alex's shoes.
It is likely the BBC will announce in due course how things will play out whilst the presenter takes a prolonged break.
Jermaine and Ronan have become firm fixtures on the show now, taking over from Matt Baker, 43, who quit the programme at the height of the pandemic.
Their roles were announced earlier back in April after they filled in a couple of times each during the course of the British lockdowns.
Alex said of her new co-stars: "Presenting The One Show is such a special privilege, especially in the last year – I am proud of the role we've played in keeping the nation company through these difficult times.
"We're so lucky to have an amazing family of talent on The One Show and I've really loved getting to know Jermaine and Ronan on the sofa, it's so exciting that they will be my co-hosts all year round."
The One Show airs weeknights at 7pm on BBC One.
Published at Sat, 12 Jun 2021 23:00:00 +0000
The One Show cancelled: Alex Jones' chat show taken off air in BBC schedule shake-up