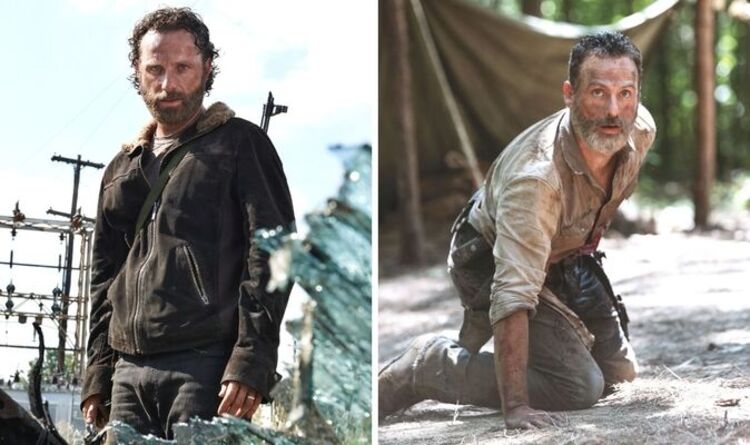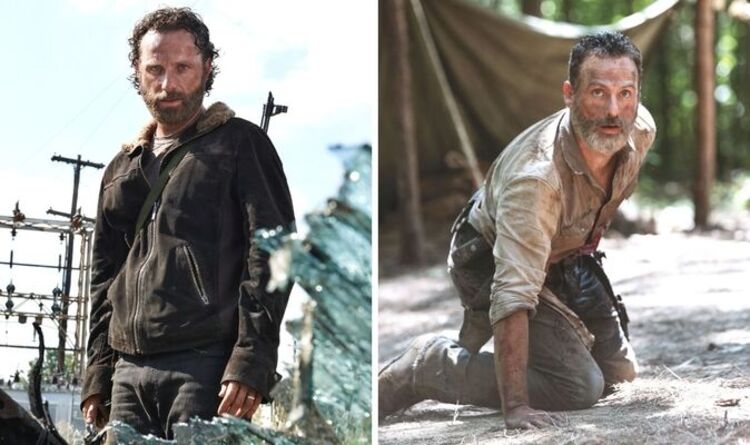 AMC's highly acclaimed post-zombie apocalypse series The Walking Dead returned to screens for its 12th episode titled 'Lucky Ones.' Despite it being another satisfying instalment, fans noticed a major Rick Grimes (played by Andrew Lincoln) plot hole.
SPOILER WARNING for season 11 episode 12.
The Walking Dead's 11th and final season is currently underway with fans tuned in to see which of their favourite characters will make it out alive.
Since the series returned from its long hiatus with episode nine, there has been a major focus on the Commonwealth community.
After Alexandria became overrun by walkers and was destroyed, its people were relocated to Commonwealth and were assimilating well.
However, fans who had early access to episode 12, exposed a major plot hole in the storyline after it failed to acknowledge beloved Rick Grimes.
READ MORE: Emmerdale twist as Liv Flaherty discovers she's pregnant?
Throughout the series, as the number of survivors increased, there was also a rise in the number of communities created to provide stability and get rid of the Walkers.
'Lucky Ones' saw Governor Pamela Milton (Laila Robins) leave the Commonwealth to tour the other communities including Alexandria, Oceanside and Hilltop.
During the tour, she met with Aaron (Ross Marquand) and Maggie Rhea (Lauren Cohan) and this is where the viewers noticed the plot holes.
Taking to Reddit, user Substantial_Cook_767 wrote: "Maggie's smart for not taking the deal but at the same time how long does she think Hilltop can last out there?"
With the people of Alexandria relocated to the Commonwealth, Hilltop was provided with the same opportunity, however, its leader Maggie turned it down.
During the visit, fans fumed when they noticed different characters didn't mention Rick Grimes when speaking on the history of their community.
In season six, Rick was co-leader of Alexandria alongside Deanna Monroe (Tovah Feldshuh) and together they were in charge of keeping the community safe.
Alexandria was also home to a number of fan-favourites including Rick, Michonne (Danai Guirira), Glenn (Steven Yuen) and Aaron.
Although the Commonwealth seemed to be a safe bet for Hilltop, viewers noticed it had a wide class distinction.
At Hilltop every member was treated as equal and even though Commonwealth had an army to protect everyone against threats, Maggie couldn't see its appeal.
Fans suggested seeing how "autocratic" the community was put a sour taste in her mouth as she was very independent.
Viewers were also surprised to see that Daryl didn't mention Rick as a leader because they were self-proclaimed brothers who trusted each other with their lives.
The Walking Dead season 11B continues every Sunday on AMC in the USA and on Disney+ every Monday in the UK.
Published at Mon, 07 Mar 2022 03:13:00 +0000
The Walking Dead season 11: Fans fume as they expose Rick Grimes-shaped 'plot hole'