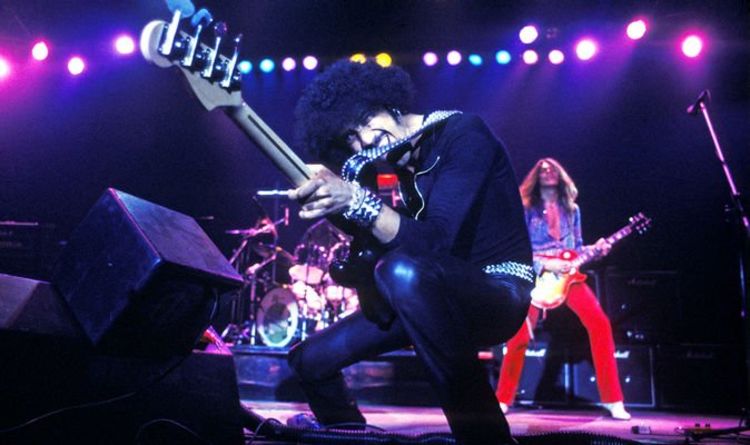 Thin Lizzy's Scott Gorham on how The Boys Are Back In Town's success SURPRISED Phil Lynott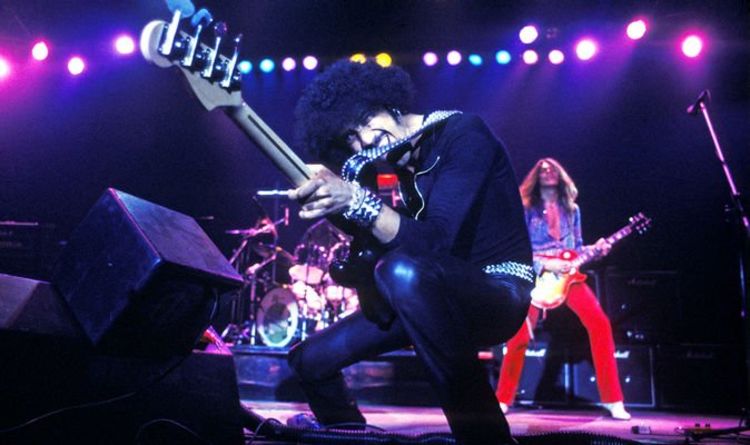 The Boys Are Back In Town has to be Thin Lizzy's most famous song. But when frontman Phil Lynott wrote it he and the rest of the band had no idea how much of a hit the track would be. In fact, it turns out the iconic song was almost left out of Thin Lizzy's 1976 album Jailbreak entirely.
Speaking exclusively with Express.co.uk, Thin Lizzy guitarist Scott Gorham shared the surprise rise of The Boys Are Back In Town and Phil's incredible reaction to the news.
The 69-year-old said: "Truth be told we didn't even have it on the shortlist to put it on the album."
For their new record which became Jailbreak, Thin Lizzy were feeling the pressure from the record company and their management as they felt the band really needed a hit.
So after putting together 15 demos, the band shortlisted them down to 10 and The Boys Are Back In Town was amazingly not included.
READ MORE: Queen's Roger Taylor celebrates Thin Lizzy star Phil Lynott's birthday
However, it was their management who suggested The Boys Are Back In Town, in its pre-guitar harmonies format, should make the final 10 tracks on the album.
So Thin Lizzy agreed but they still didn't make the song a single and neither did the record company.
Scott said: "It was two guys, two disc jockeys in Louisville, Kentucky, who just took a love to this song."
The duo ended up playing The Boys Are Back In Town twice an hour for a week or so.
Jailbreak had been out a while and Thin Lizzy were sitting backstage when their manager burst in saying: "Well boys, looks like we've got a hit on our hands here in America!"
In disbelief, Thin Lizzy asked which track had become so popular and he said The Boys Are Back In Town.
Scott said: "And honest to God, Phil said, 'Well I guess we'd better put it back in the set!'
"That's how unsure we were of what was going to be a single."
Scott was promoting the new Thin Lizzy Rock Legends super deluxe edition, while this week sees the cinematic release of a new documentary movie on the late Phil Lynott's life.
Directed by Emer Reynolds, a fellow Dubliner, Phil Lynott: Songs For While I'm Away sees new interviews with the Thin Lizzy star's close friends, family and bandmates.
The filmmaker herself even briefly met Phil once, but despite never really getting to know him personally she felt: "The film was my chance to get to know him."
Phil Lynott: Songs For While I'm Away is set for release in UK cinemas on October 30. See www.phillynottfilm.com for further information & tickets. The film's London Premiere is taking place at the Doc'n Roll Festival on Nov 1st with an exclusive director and special guests Q&A being shown at Everyman Music Film Festival. Thin Lizzy Rock Legends super deluxe edition is out now.
Published at Thu, 29 Oct 2020 17:54:00 +0000