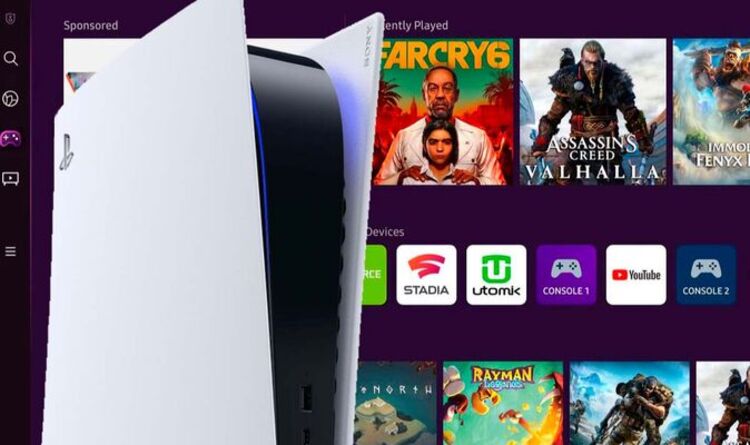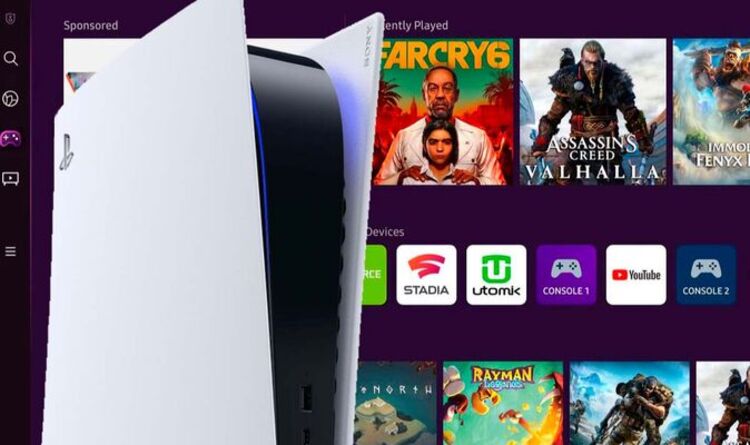 With its 2022 TVs, Samsung is introducing a way for viewers to play the latest and greatest games without a traditional console. A forthcoming update to the Tizen homescreen will allow Samsung TV owners to access game streaming services like GeForce Now and Google Stadia. These services from Nvidia and Google enable you stream to must-have games via the cloud, including triple-A titles that usually require a powerful PC or a console, such as Cyberpunk 2077, Watch Dogs Legion, and Assassin's Creed Valhalla available to play over the net.
Samsung previously announced that its new Gaming Hub would be coming to select 2022 models from summer. However, as reported by telly blog FlatpanelsHD, Samsung is now looking to target a release date sometime "later this year".
Besides Nvidia GeForce Now and Google Stadia, the Gaming Hub will also offer access to Utomk – another popular game streaming service.
Speaking about the forthcoming update, Samsung said: "Gaming Hub is a new game streaming discovery platform that bridges hardware and software to provide a seamless player experience.
"No downloads required, no storage needed. Samsung also announced partnerships with leading game streaming services — NVIDIA GeForce NOW, Stadia and Utomik, with more to come — to bring their libraries of games to the Gaming Hub. The new platform will be available later this year on select 2022 Samsung Smart TV models".
The new Tizen interface and Gaming Hub won't be available on any Samsung Smart TVs released in 2021 or earlier.
One interesting thing about the Samsung statement is it said that "more" game streaming services will be available on its TVs, and one of the obvious contenders will surely be Xbox Game Pass.
While Sony recently revealed its revamped PS Plus which will offer cloud streaming on its most expensive membership tier, Xbox Game Pass Ultimate has long offered cloud streaming on non-Xbox devices.
Xbox Game Pass Ultimate (which costs £10.99 per month) offers a streaming library which can be played on Android and iOS smartphones as well as Windows and macOS machines.
And Microsoft has previously revealed that it's working with TV makers to bring cloud game streaming to telly sets as well.
Speaking at E3 last year, Xbox's experiences and platforms boss Liz Hamren said: "Cloud is key to our hardware and Game Pass roadmaps, but no one should think we're slowing down on our core console engineering. In fact, we're accelerating it. We're already hard at work on new hardware and platforms, some of which won't come to light for years.
"But even as we build for the future, we're focused on extending the Xbox experience to more devices today so we can reach more people. And many of those devices won't be built by us. For example, we're working with global TV manufacturers to embed the Game Pass experience directly into internet-connected TVs, so all you'll need to play is a controller.
"Beyond that, we're also developing standalone streaming devices that you can plug into a TV or monitor, so if you have a strong internet connection, you can stream your Xbox experience."
We'll have to wait and see whether this launches on TVs from manufacturers like Samsung and others this year, or if Xbox Game Pass streaming could be coming to tellies at a later date.
Published at Sat, 02 Apr 2022 07:01:00 +0000
Time to sell your PlayStation? Samsung 4K TVs will soon stream blockbuster video games