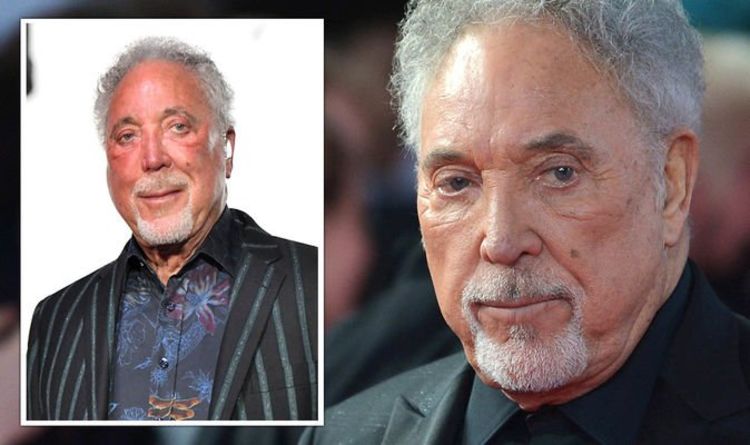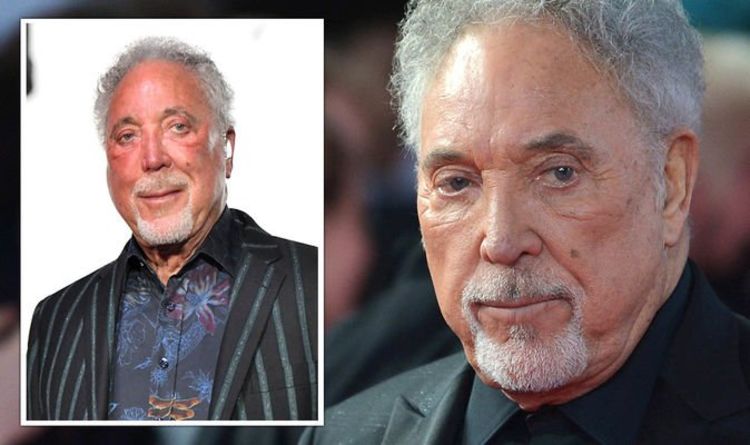 The star, who most recently reprised his role on The Voice UK as one of the coaches, was struck with a nasty infection that landed him in hospital back in 2018. And although he was advised by medical professionals to "slow down," the Delilah singer decided to ignore doctors, instead releasing brand new music.
Talking on the podcast Talk The Line with host Jen Long, the star revealed that part of the inspiration behind his album was his decision to continue working.
"I had an infection, and he said, 'Ah well, you know'. I said, 'I've got shows to do! And there's nothing wrong with my voice'," Tom said.
"I don't want to let people down! I've got shows to do. So he tried to tell me to, 'Slow down' but I don't want to slow down!
"People were concerned, they thought there was something wrong, but it was an infection I had."
READ MORE: Omicron symptoms: Five signs 'specific to Omicron' – and how it's different to other Covid
Tom's reluctance to stop was motivated by previous shows that he has had to cancel due to his ill health.
Cancelling shows in Finland due to a bout of illness, Tom released a disappointed statement on social media.
It read: "Sir Tom Jones is recovering well from his recent illness, however will not be fit enough to perform on Wednesday.
"He is extremely sorry and disappointed not to be able to perform, and sincerely apologises for inconveniences caused to the audience and all those who are involved in the event."
DON'T MISS:
Since then, the ageing star has kept in perfect health, revealing some of the successful methods he has found to keep fit and healthy.
Talking to The Sun, Tom baffled readers after confessing to using inversion therapy to keep in good health as he approaches 90.
This technique involves hanging upside down and is said to help with circulation and easing pressure on the back and spine.
"In 2030 I am going to be 90 years old," Tom said.
"I hang upside down. You know on one of those frames. It's great. You put your feet in the thing and you flip and you hang."
Although the therapy works for Tom, The Mayo Clinic explains that the technique does not work for everyone. As the therapy involves hanging upside down, it could be risky for those with high blood pressure, heart disease or glaucoma.
Studies have also found that the therapy is ineffective in the long-run. It is most likely that the healthy diet, exercise routine and collection of vitamins help to keep Tom young.
Enlisting the help of a personal trainer, Tom is put through the ringer with vigorous boxing exercises and stretches for a "good cardiovascular workout."
Boasting joivally that he has a "12 pack," the singer elaborated that his health is very important to him and in order to take care of himself he has also cut down on alcohol, only having the occasional wine or pint.
"I take a multivitamin of course and Vitamin D I take for the sun, if you're lacking in sunshine, and Vitamin C," Tom concluded.
Age UK, explains that vitamins D, iron, calcium, vitamin B and vitamin C are all recommended for over-65s. Although, if taking other prescription medication individuals should be careful not to overdose on medication.
Exercise is also extremely important, as many over 65 year olds spend 10 hours or more each day sitting or lying down. The NHS recommends individuals should aim to do at least 150 minutes of moderate activity every week, which can include fast walking, water aerobics or playing doubles tennis.
Published at Sat, 18 Dec 2021 23:00:32 +0000
Tom Jones health: Star uses unusual therapy to keep fit at 81 – 'I hang upside down'