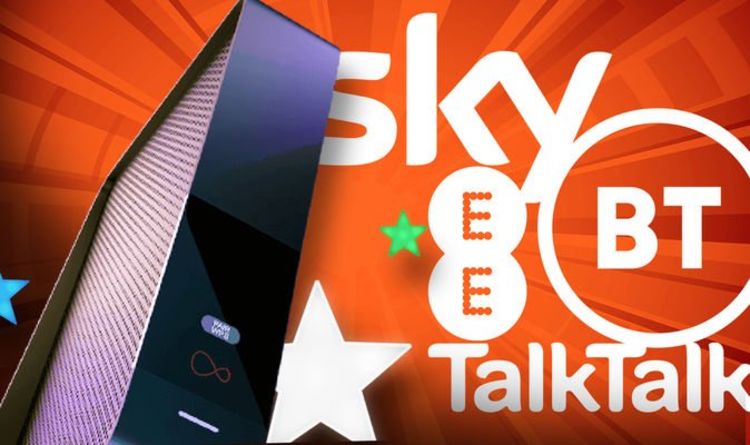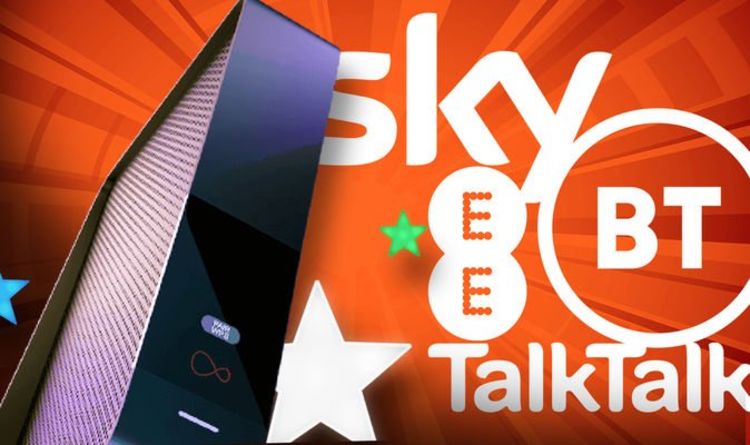 Virgin Media has announced its biggest annual price in years for millions of its fibre broadband customers. According to Virgin Media, the average customer will see bills rise by £4.70 a month. That's around £56.40 extra to be paid each year for the same speeds and service. Of course, since this is the average, some can expect to pay much more than that. Last year, Virgin Media raised prices for all customers by an average of £3.63 a month, or some £43.50 a year. However, some exceptional customers on older contracts saw bills increase by as much as £54 a year in 2021, which means the average Virgin Media customer in 2022 will be forced to pay more than the small minority who experienced the biggest increase last year.
But before anyone who has a broadband contract with BT, EE, Plusnet, Vodafone, O2, TalkTalk, Shell Energy starts to feel too smug …similar increases are incoming for them too. Yes, Virgin Media might be the first major player to announce its annual increases, but it's not the only one that follows this practice each year.
With a small number of exceptions, annual price increases are a part of every broadband contract. These are used to combat the company's own rising costs. Some companies, like Virgin Media, will only change the monthly bills of customers who are outside of the minimum contract term (usually between 18- to 24-months, depending on the deal when you signed-up) others, like BT and EE, will increase the prices for customers within that period.
As such, while Virgin Media customers who are facing the prospect of paying an extra £4.70 a month for the same speeds can take a look at the latest deals from the full-fibre firm and lock-in a discounted price for the next 18-months, BT and EE customers could be unable to negotiate a new deal or switch to another provider for another year or so. And it means BT, EE, Plusnet, Vodafone, O2, TalkTalk, and Shell Energy will be following in Virgin Media's footsteps by setting a record-high price increase for broadband customers in the coming weeks. Some estimates suggest customers will see bills rise by around 9% in March or April 2022, which is double the annual price increase introduced by the same companies last year.
Each year that passes, Internet Service Providers (ISPs) face rising costs from suppliers, not to mention that developing new systems and investing in infrastructure – like the ongoing plan from BT-owned Openreach to upgrade 25 million homes across the UK to full-fibre broadband by December 2026 – costs extra too. To try to compensate for these costs, the broadband providers listed above have linked annual price increases with the rate of inflation, known as the Consumer Price Index (CPI). Most providers will commit to raising prices by a set amount (3.9% for BT and EE, for example) plus the CPI rate of inflation as published in January.
This set formula means that customers are aware that prices will rise throughout their contract and, by looking back at previous years, can have a good stab at calculating what sort of additional fees they'll be expected to pay each year they stick with the same broadband or mobile phone provider.
Last year, with CPI measured at 0.6%, most broadband and mobile phone operators charged customers a total annual price hike of around 4.5% within the first few months of the year. Since January 2021, there has been a dramatic surge in inflation, driven primarily by spiralling fuel costs as well as issues around supply that has pushed up prices across the UK. The CPI figure confirmed for October 2021 was 4.2%, with some estimates predicting that it could peak at around 5%.
Forecasts suggest that CPI will continue to increase. Most ISPs will take the CPI as measured in January, which isn't predicted to be any lower than 4%. Compared to 0.6% last year, that's a huge increase. Coupled with the 3.9% charged by BT and EE, customers will be looking at price increases of 7.9% at the very least. If you pay around £35 a month for your broadband, that's an extra £2.80 each month – or extra £33.60 over the course of the next 12-months.
The only thing that could seriously slash your bills is switching to a new contract with the same provider or a rival broadband firm. If you're currently in-contract, this won't be possible – although, it might be worth talking to a customer service representative as they might be able to switch you to a new deal if you're willing to sign up for a further 24-months, for example. If you're out-of-contract, there are some brilliant deals only available to new customers right now. While you'll still be faced with an annual price rise with the majority of broadband suppliers in the UK, if you're starting from a lower monthly cost – or getting faster speeds, television channels, or more mobile data – for the same cost, that should make this bitter pill a little easier to swallow.
Speaking to Express.co.uk, a spokesperson for BT said: "As usage across our networks continues to increase and with our customers relying on us for connectivity more than ever before, it's crucial we continue to invest in our network, services and the latest technology. As such our prices are due to rise next year, as per our terms and conditions, however, customers on BT Home Essentials, BT Basic and Home Phone Saver will not see an increase to their prices in 2022 and we're looking into how we can help support others who may be financially vulnerable."
If you're out of the minimum contract term and want to see what else is available in your area, check out Express.co.uk's definitive list of broadband deals below…
Published at Sat, 08 Jan 2022 07:01:00 +0000
Virgin Media is increasing prices for millions …and BT, EE, TalkTalk customers are next