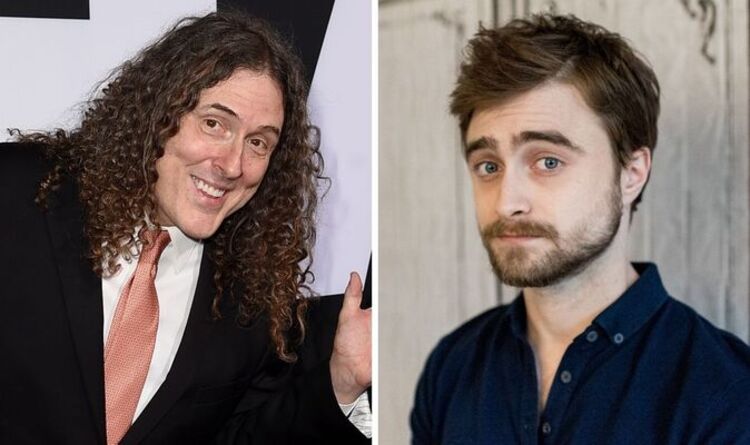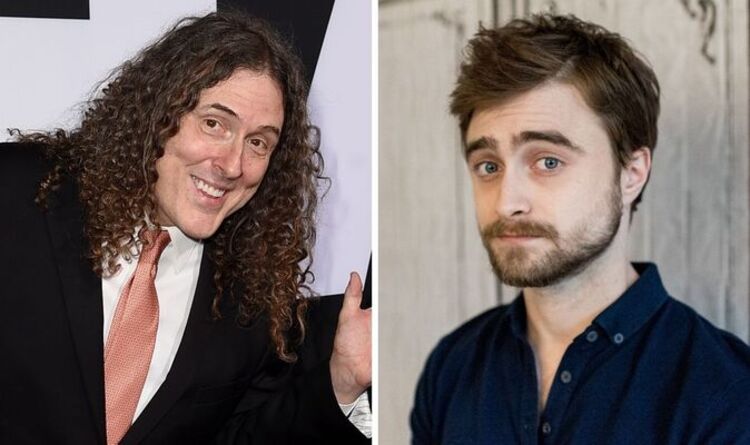 'Weird Al' Yankovic has been beloved for years for his parody songs including Eat It and White & Nerdy. The film, called Weird: The Al Yankovic Story promises to "hold nothing back" as it explores the outrageous life of the musician and comedian. The first look at Daniel Radcliffe in the titular role just sent social media into a frenzy and production is well underway with the star teasing the "depraved and scandalous life" of Yankovic.
What is the release date of Weird: The Al Yankovic Story?
Filming only kicked off recently, with production officially commencing on February 10, 2022. As such, there is no release date set for the film though it is aiming for a premiere this year. It will be able available on The Roku Channel, with the movie lacking a wide cinema release.
The comedy is being directed by Eric Appel, who previously sat down with Deadline to share his disbelief over Yankovic's life.
He said: "When Weird Al first sat me down against my will and told me his life story, I didn't believe any of it but I knew that we had to make a movie about it."
READ MORE: The Queen's Platinum Jubilee concert ballot opens: How to get tickets
Who is in the cast of Weird: The Al Yankovic?
Daniel Radcliffe is leading the team as the titular protagonist. It is something he can't wait to share with fans, as he understands what the real man means to people.
In a press statement, the Harry Potter star said: "Wearing the Hawaiian shirt is a huge responsibility that I don't take lightly, I'm honoured to finally share with the world the absolutely 100 per cent unassailably true story of Weird Al's depraved and scandalous life."
He isn't alone though, as several other stars have been spotted on set. Talk show host Conon O'Brien was seen as artist and director Andy Warhol, sporting a wig of the cultural icon's signature grey mane.
Intriguingly, Jack Black was also clocked behind the scenes. It isn't clear who he is playing, but his inclusion is appropriate as he appeared in Yankovic's music video Tacky.
Weird: The Al Yankovic will be available to watch on The Roku Channel.
Published at Thu, 24 Feb 2022 16:26:37 +0000
Weird Al Yankovic movie: See Daniel Radcliffe's incredible transformation in new biopic