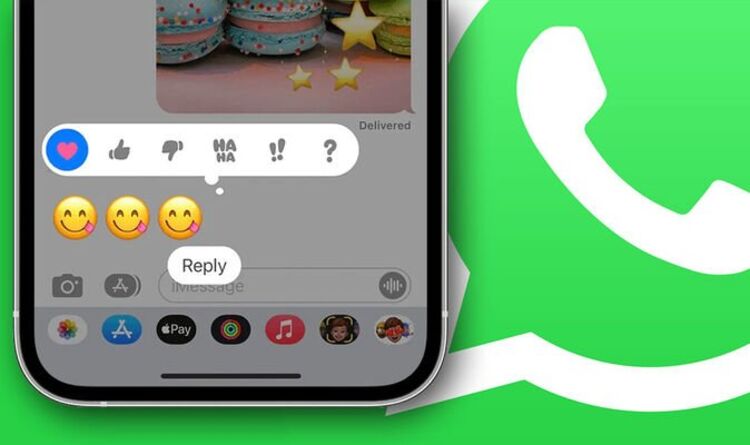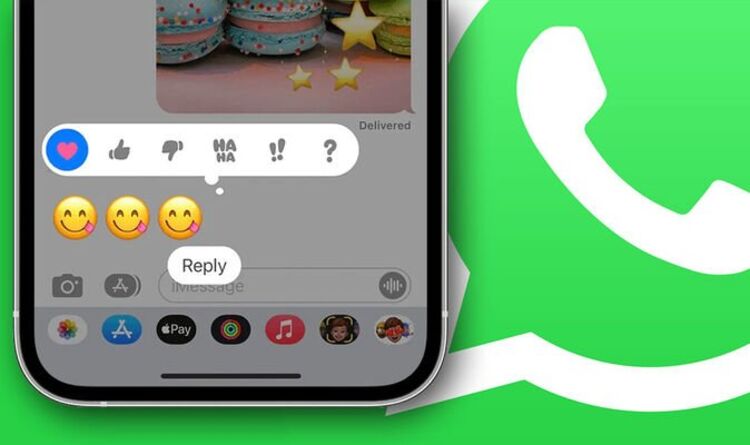 WhatsApp appears to be testing a much-needed upgrade to its Android app that copies a feature iPhone users have enjoyed for years. iMessage reactions aren't anything new with users of this service quickly able to respond to texts using icons such as thumbs up or exclamation marks.
Now WhatsApp users are finally getting something very similar with this upgrade currently being tried out via WhatsApp's beta tests programme. As spotted by the ever-reliable team at WABetaInfo, WhatsApp has released this upgrade its beta for Android 2.22.8.3 and it includes the option to reply to messages via emoji-style reactions.
It seems there will be six options to choose from including a thumbs up, love heart, and laughing face.
Just like in Apple's iMessage, these reactions can be placed on top of a message to make replying much faster.
For example, if someone sends a message that makes you happy you can simply overlay the love heart or laugh emoji reaction on top of it rather than typing a long reply.
READ MORE: Use Android? Google just revealed a very important date for your diary
It's a nice update from WhatsApp although there's no official word on when it will roll out on Android. WABetaInfo seems confident it's coming soon and iPhone users should also be able to take advantage once it launches.
Speaking about the update in post on its website WABetaInfo said: "Finally… after 7 months from our first article about message reactions, WhatsApp is now releasing the feature to certain beta testers on WhatsApp beta for Android 2.22.8.3! 6 reactions are available in this update: Like, Love, Laugh, Suprised, Sad, and Thanks."
WhatsApp and iMessage aren't the only messaging platforms that offer reactions with Messenger and even Twitter's DMs all offering very similar functionality.
Google also offers this option on Android devices and has recently released an update that will make these icons work seamlessly when sending messages to an iPhone.
We'll bring you full news on this latest WhatsApp upgrade as soon as it's released to the public.
Published at Sun, 27 Mar 2022 09:39:47 +0000
WhatsApp finally copies Apple with a much-needed upgrade coming to Android phones